(click on image for more details – separate page will open)
---
Lots of Magic to All!
It is so easy to get caught in the day-to-day routine filled with deadlines and responsibilities that we tend to forget how magical life can truly be. Magic is an experience; it is when we are present in the moment and we feel empowered, confident, calm and happy. We know that we are part of something greater than oneself. Magical and inspiring moments create a sense of awe and wonder. Some experience it through Nature, creativity, traveling, music, meditation, ceremony, cooking, and so many others. It can be as simple as seeing a beautiful rainbow, a vibrant sunset, a colorful butterfly or joyful hummingbird. How do you experience magic?
---
If you are just joining us, you can check the first Wavespell for this cycle here. You will find a brief explanation of the Tzolkin basic components and what the Tzolkin Matrix or Harmonic Module means as a map to get in tune with the energies daily.
---
NEW Tzolkin Daily Planner for this Cycle Now Available!
Digital Downloadable Format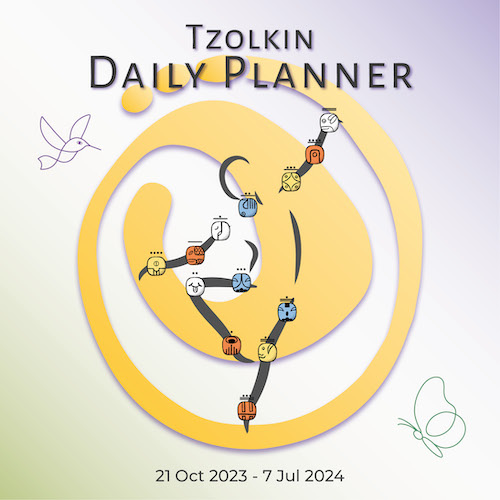 Get the digital version of the Tzolkin Daily Planner here so you can print it out and stay in tune with this cycle by planning your days in sync with the daily energies! As you embody the Wavespell daily, this Planner is also a great companion to log any special experience, as a synchronicities, insights, dreams, events and others.
---
Do you want to explore further?