Every 52 years the same energy pattern repeats itself, a cycle that is known as the Calendar Round. This 52-year cycle creates a chart referred to as Destiny Castle that serves as a roadmap for the energies you have each year. This is a great tool to see which transits you had during specific experiences in your life and learn about recurring patterns. For planning purposes, it also helps to see the energies you will have in upcoming years so you can choose your path accordingly. This reading is wonderful for everybody, and it becomes very special if you are getting closer to your 52th birthday and beyond.
From an energy perspective, once you identify repetitive patterns in your story, you become aware of what triggers certain actions and reactions, as well as thoughts and feelings, and why you keep attracting particular situations or types of people into your life. Recognizing energy shifts in specific years also brings a whole new comprehension of previous events, helping you to clear anything from the past in order to choose what is best for you in the present and for the future based on who you are today and what you want in this moment of your life.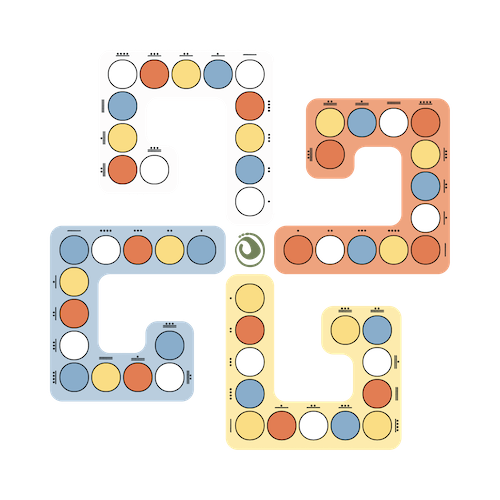 If you are over 52, this means that you are in your second round transiting the same energies as when you were 52 years younger (e.g. 65 years old, 65-52=13). At a different age, and with all the experiences and wisdom gained, life gives you the opportunity to heal whatever is there to heal or retrieve what is yours that has been lost along the way.
The Destiny Castle is the most comprehensive reading since it contains all layers. During the session, I will show you how to understand and use it in practical ways. We will go over some of your life experiences as examples to see what they meant from an energy transit viewpoint, which will help to identify underlying patterns. While it is not necessary, you may want to book one or more follow-up sessions afterwards to continue working on your 52-year chart in more depth in order to clear past experiences and empower yourself in the present.
If you are new into the Tzolkin, it is highly recommended to have your Oracle of Birth first.