A Program is a great way to gain a better understanding and in-depth insights from different perspectives related to your journey and what you need at the moment. In addition to including the fifth complimentary session, the benefit of getting the Program instead of individual readings is that we can explore in several sessions many topics in more comprehensive ways, while I provide mentoring and support, accompany the process and address whatever shows up.
When booking the Program, I ask you to let me know in advance if you are only interested in personal growth, you want to learn more about the Tzolkin, or both. I will make sure that the sessions are shared in ways that align with your interest and goals.
The Program consists of 5 sessions, which are booked in advanced based on your schedule: weekly, every two weeks, monthly or with more flexibility when needed. After the last session, you will have a good overview and practical tools to continue exploring and working on your own on a daily basis.
The sessions included are:
Session 1 – Oracle of Birth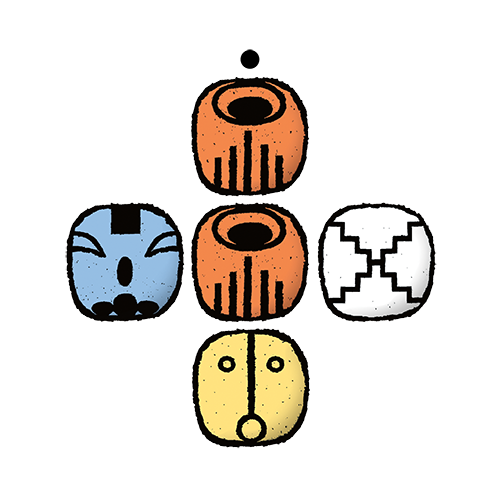 We will cover the different aspects of your Oracle of Birth including your Destiny Kin, Guide Power, Analog, Hidden Power and Challenge, as well as your Lunar Tone, Wavespell, Castle and Year. We will see each archetype from the light and shadow aspects and ways of transformation and integration.
Session 2 – Oracles of Transit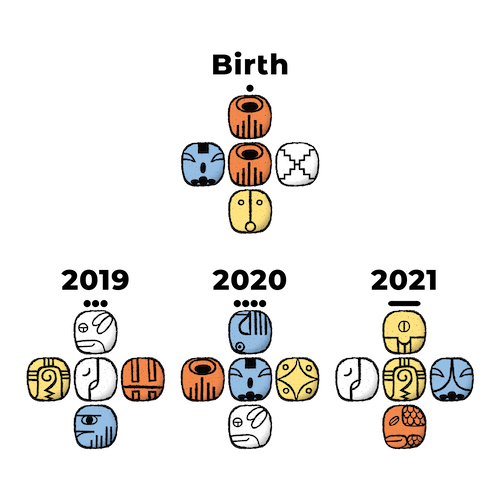 We will see your Oracles of Transit for three years in a row (last year, this year and next year) as a transition from an energy perspective to understand where you come from, where you are today and where you are heading. Emphasis will be put on your current Oracle of Transit (from your last birthday to the upcoming one).
Session 3 – Wavespell of Birth
We will go over the 13 Kins of your Wavespell of Birth, see what each represents for you and learn how to use it as a great tool for planning purposes. I will share a guided meditation showing you how to embody your Wavespell by moving it physically, feeling the energies in your body and what it means for you overall.
Session 4 – Destiny Castle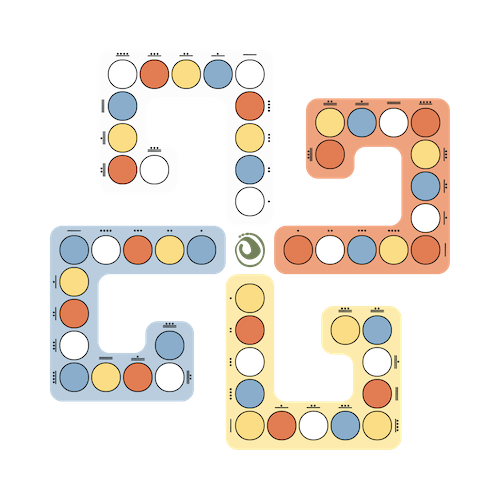 This is the most comprehensive of all readings, where we will review your Earth Family, energy shifts, starts and ends of important 13-year periods, and relevant dates within your 52-year pattern. This will serve you as a roadmap to clear anything from the past and make choices related to the present and future.
Session 5 – Planning or Medicine Wheel + Integration
In the last session, which is included free of charge when you book the Program, you can choose between the Medicine Wheel reading or a Planning session. This decision can be made at the start of the Program or latest by the fourth session to give me time to prepare the document based on your choice.
One option is to go over the different aspects of your Medicine Wheel in correlation to your Wavespell of Birth and see which Kins relate to your spiritual, physical, emotional and mental levels of healing.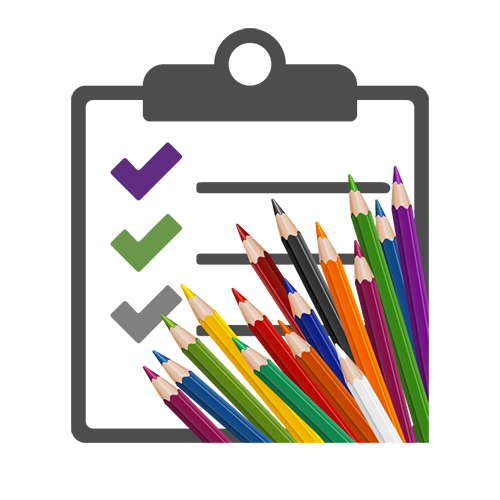 The other option is to work with the Tzolkin matrix for the current cycle for planning purposes and identify which days are most beneficial for you to schedule certain activities and events. If you have the Tzolkin Daily Planner, we can customize it as well.
In either case, we will use the remaining time of the session for integration, as we give closure to the Program and answer any questions you may have.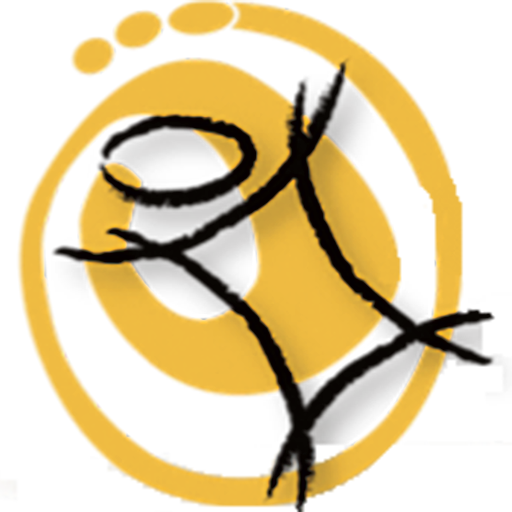 The Program includes simple homework and exercises for you to work with in between sessions, if you want to and as your schedule allows. This will give you the opportunity to put into practice what we share in each session, and gain clarity on your life's journey, experiences and relationships so you can change whatever you want.
The Program needs to be booked and paid in advance. I will prepare five personal documents customized for you, which will be sent to you around each session. At the end of the Program, you will get a comprehensive document including all readings and charts, which will serve you as a valuable tool you can use for the rest of your life.