Workshops are offered online and in person in Arizona or during my visits to different cities in the US and other countries. Workshops lengths range between 2-3 hours or half a day each, can be done indoors or outdoors and fees vary depending on quantity of attendees and what is included.
If you live in the area or visit Sedona, AZ on your own or with another group, we can meet for an afternoon activity based on the Tzolkin or creative handcrafts.
Please make sure to subscribe to MayanKin to get updates on new in person or online workshops. If you are interested in hosting a workshop online or in your area for your specific community, please contact me to discuss.
Tzolkin Workshops
Over the years, I have been offering different types of Tzolkin workshops and classes for beginners, intermediate or advanced levels. Some are fun and light just to get acquainted with the archetypes and basics in playful ways, and others are more in depth including other layers and materials.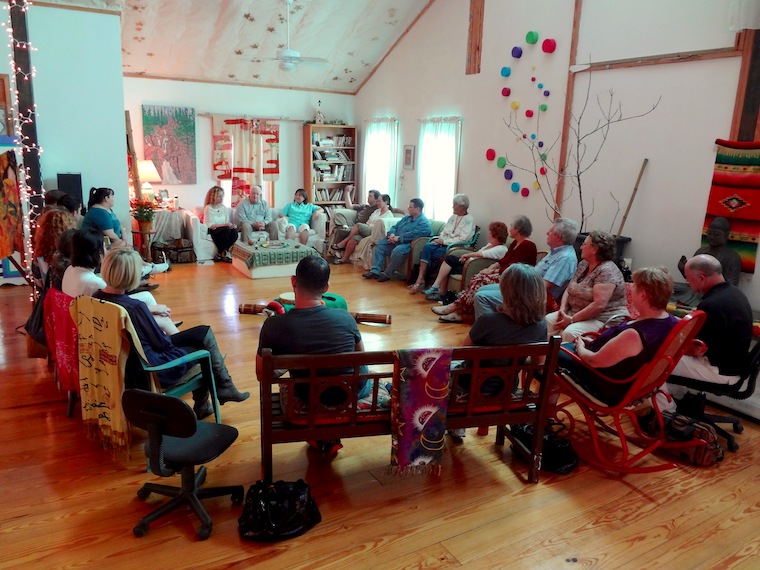 If you want to visit beautiful Sedona with a group for a day, weekend or several days and you are interested in learning more about the Tzolkin, let me know and we can discuss options and budgets to create a customized program for you.
Creativity Workshops
As a Yellow Electric Star, since I was a little child my main passion has been playing with creativity and making colorful handcrafts.
Nowadays, I offer different types of creativity workshops based on the Tzolkin, Native American and other indigenous traditions, as weaving your own dreamcatcher, creating a talking stick, making a sacred medicine bag or creating other sacred objects based on Andean cosmovision and the four elements of the Medicine Wheel.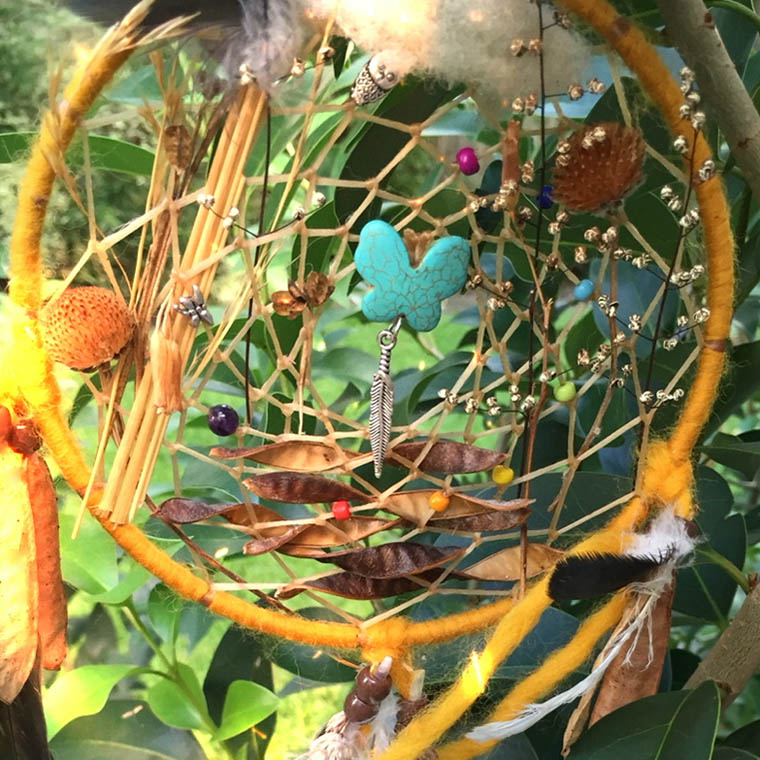 Other workshops are based on the chakras and different types of jewelry made with natural materials. In all cases, the intention is not only to create a beautiful object with your own hands, but also to infuse it with meaning and purpose and learn about its background and teachings.
Creating handcrafts by taking into consideration your Kin or energy of birth is very inspiring and empowering. In this way, each piece is unique and relates to your own Tzolkin energies.