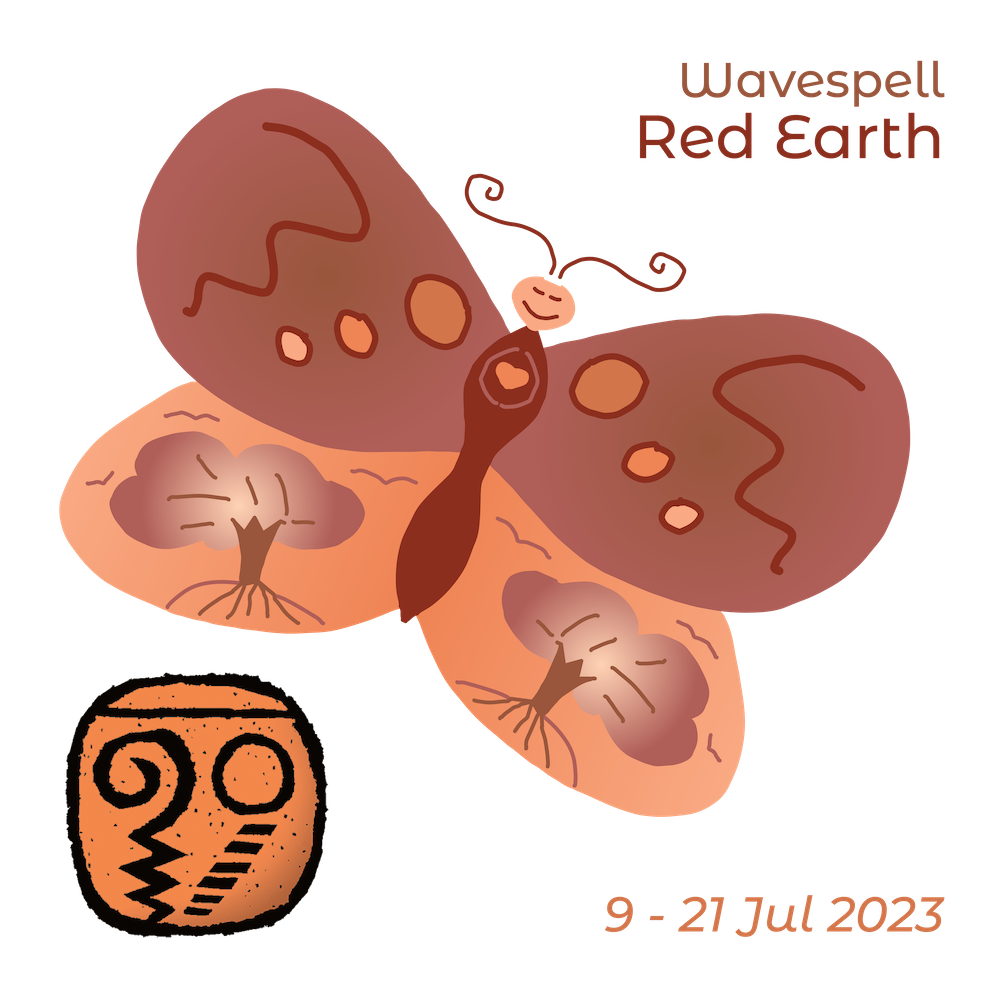 Embodied Wavespell 13 Questions
The Red Earth Wavespell starts today with thirteen days to be present, and connected to Nature and one's own nature!
In the Light: living in the "here and now"; feeling grounded; acknowledging synchronicities and letting them show us the way
In the Shadow: feeling disconnected from one's essence; living in the past or future while missing the opportunities available in the present
Questions for Reflection: do you feel part of Nature or you've been "so busy" that you have disassociated from the natural world? Do you acknowledge synchronicities or see them as a mere coincidences? Are you engaged in the moment with what you are doing or your mind is wandering elsewhere? Do you take care of Mother Earth while being aware of how your actions impact its overall wellbeing?
Actions for Transformation: during this Wavespell take some time to consciously connect with Nature. Rather than going for a run or mountain biking, really be in and with Nature. Find a place that calls you, sit or lie down, and engage with all your senses. What do you see? What do you hear? What do you smell? Touch the Earth, the grass, the flowers, the tree bark, the rocks, the sand or water, the snow, or anything that is available to you where you are. Feel the wind and Sun in your skin. Taste the joy of being present in the experience.
Happy Yellow Castle of Ripening!
After the intensity of the Blue Castle and its special days, now we have 52 days until August 29, 2023, to breathe and share what you've learned with others.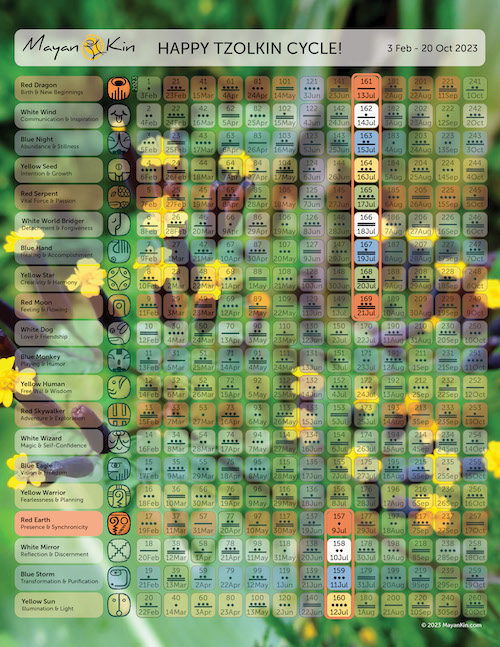 ---
If you are just joining us, you can check the first Wavespell for this cycle here. You will find a brief explanation of the Tzolkin basic components and what the Tzolkin Matrix or Harmonic Module means as a map to get in tune with the energies daily.
---
Tzolkin Daily Planner for the Current Cycle
Digital Downloadable Format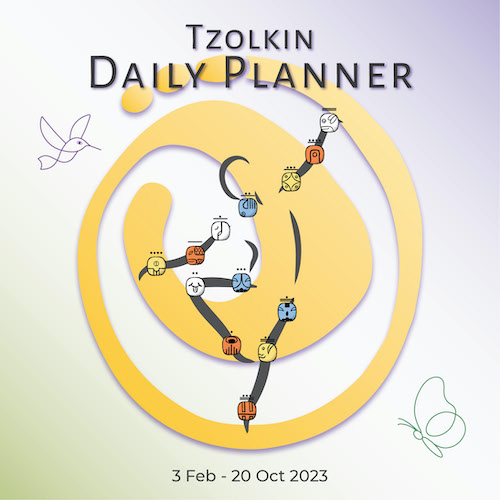 Get the digital version of the Tzolkin Daily Planner here so you can print it out and stay in tune with this cycle by planning your days in sync with the daily energies! As you embody the Wavespell daily, this Planner is also a great companion to log any special experience, as a synchronicities, insights, dreams, events and others.
---
Do you want to explore further?