26 September – 8 October 2022

Embodied Wavespell 13 Questions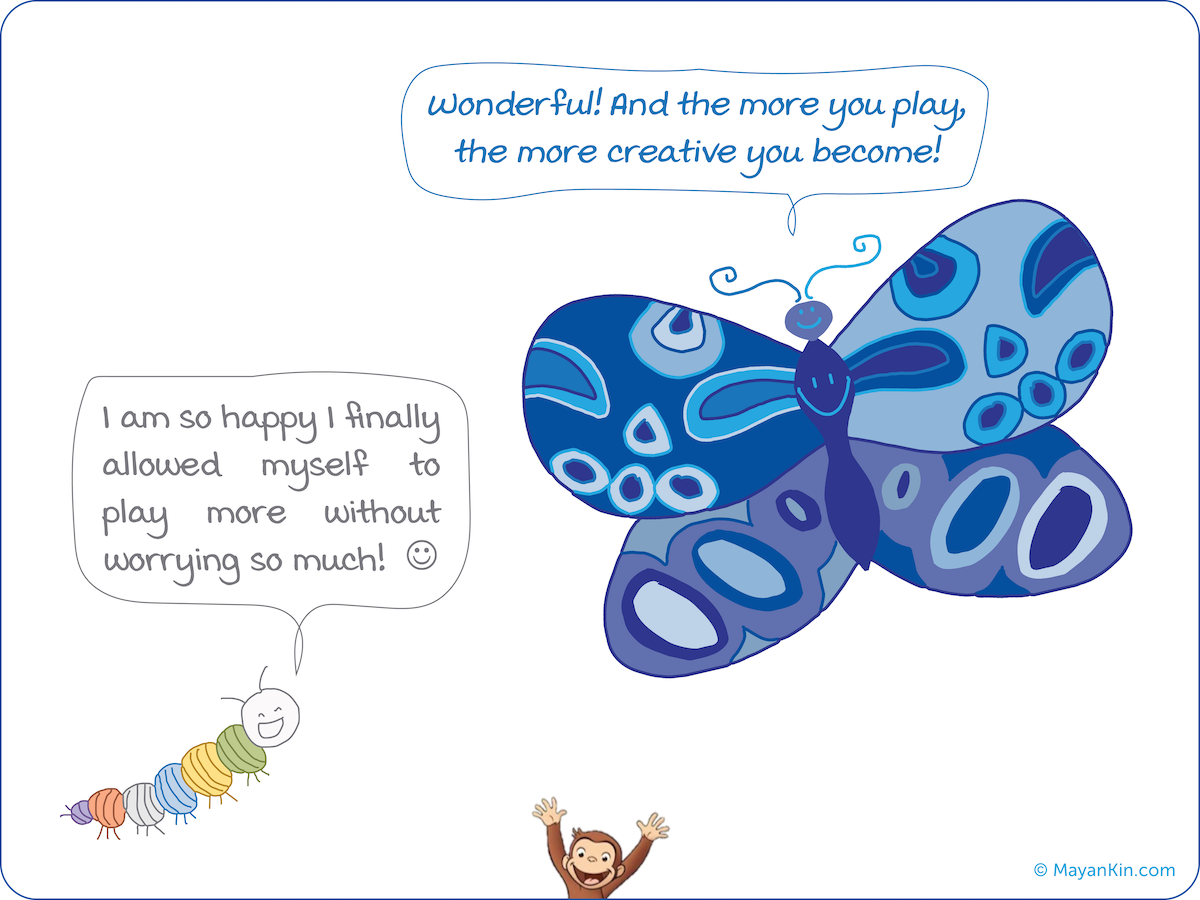 Feeling Joy! 🌈
I've heard so many times people telling me that they feel guilt if they play and have fun when there is so much suffering around. The thing is that, if we deny ourselves our innate joy and aliveness, we are in reality being of disservice to ourselves and others as we vibrate in lower frequencies that drag us down, feel heavy and feed the overall suffering. When we allow ourselves to enjoy life and be happy, in spite of any difficult circumstances we may be going through, we feel motivated and lighter, we restore wellbeing and we bring more grace into the world.
---
If you are just joining us, you can check the format for this cycle here. Have fun coloring the butterfly at the top of this message and embellish it to make it yours.
---
❤️ Heart of the Tzolkin on 25-26 September 2022 ❤️
In every cycle, we experience the pulse of life within us between Kins 130-131, which is happening this time on September 25-26, 2022. After we opened our hearts yesterday to feel deep Munay with White Cosmic Dog, we are now ready to activate our playful spirit and allow Joy to flow and be expressed!
The Blue Monkey Wavespell is the third Wavespell in the Blue Castle. This is the most intense time in the 260-day Tzolkin cycle since it contains 40 special days and portals. You can click on the image below or here to see what it means with a reference to the Gregorian dates so you can get in tune with it daily and become an Alchemist within this transformational intensity! You can also get the Blue Castle webinar sessions here.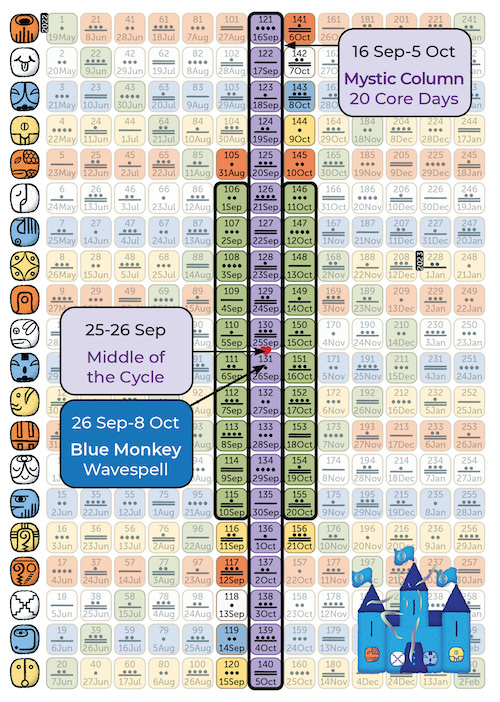 ---
Get Your Tzolkin Daily Planner for this Cycle!
Digital Downloadable Format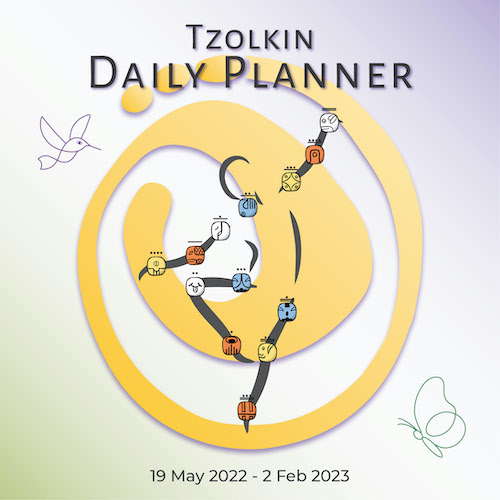 Get the digital version of the Tzolkin Daily Planner here so you can print it out and stay in tune with this cycle by planning your days in sync with the daily energies! As you embody the Wavespell daily, this Planner is also a great companion to log any special experience, as a synchronicities, insights, dreams, events and others.
---
Do you want to explore further?