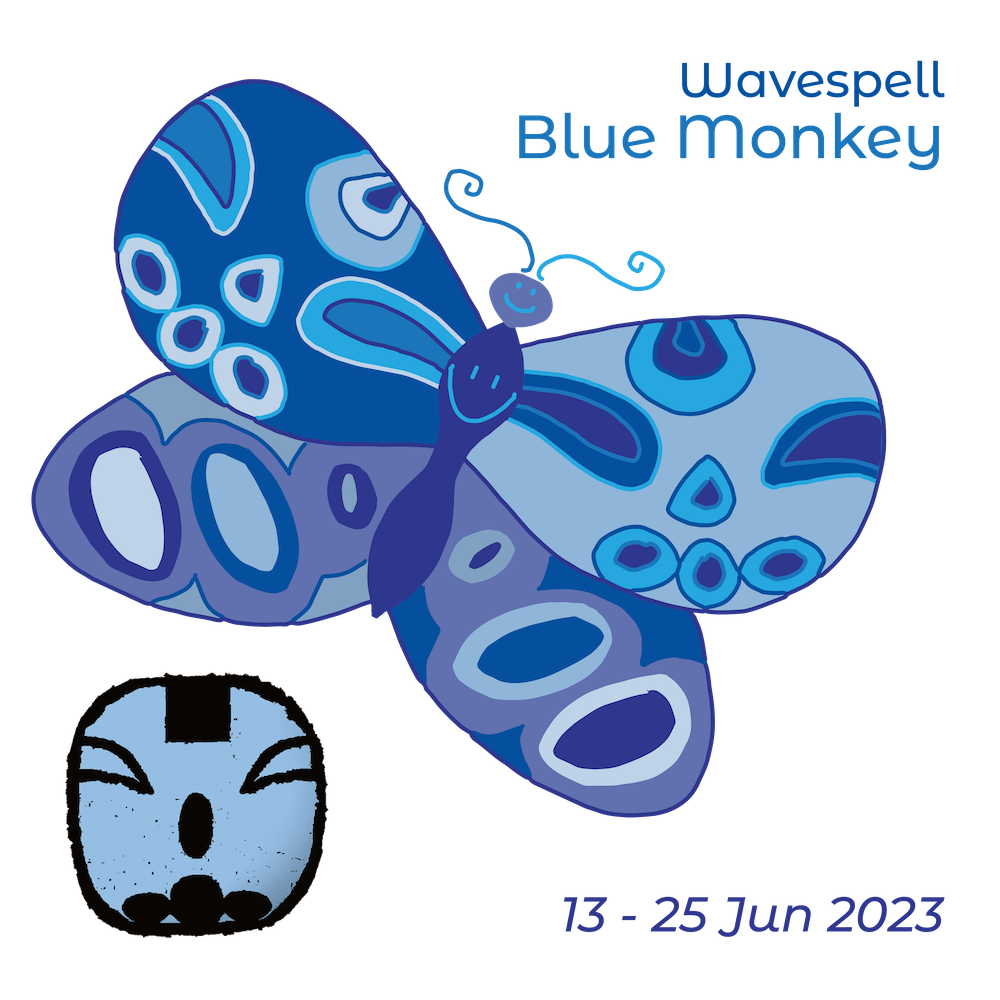 Embodied Wavespell 13 Questions
The Blue Monkey Wavespell starts today with thirteen days to have fun and enjoy what we do!
In the Light: awakening our inner child spirit; playing like children do; having a childlike approach to life; using humor in healthy ways
In the Shadow: taking life too seriously and worrying for everything and everybody; getting constantly distracted; using irony or bullying
Questions for Reflection: in which ways do you have fun? What are the things that you enjoy doing where you don't realize time passes by? Do you allow yourself to be spontaneous and easy-going? When was the last time you laughed so much that your belly hurt?
Actions for Transformation: during this Wavespell allow yourself to play without guilt thinking it's a waste of time or you should be doing something "more important". You may want to get together with friends and do something fun together, or just be with your Self and have a great time enjoying yourself with something you love.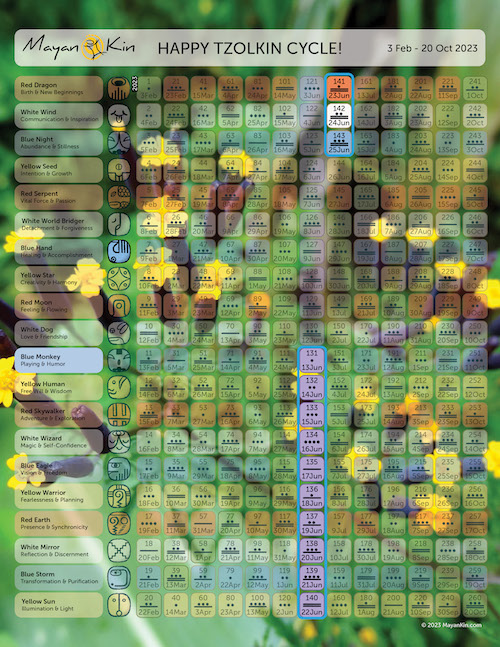 ---
Blue Castle of Transformation
The Blue Monkey Wavespell is the third Wavespell of the Blue Castle. This is when we are in the middle of the Tzolkin cycle and the center of the matrix. Connect with your heart, take a deep breath in and smile.
❤️ Heart of the Tzolkin on 12-13 June 2023 ❤️
In every cycle, we experience the pulse of life within us between Kins 130-131, which is happening this time on June 12-13, 2023. After we opened our hearts yesterday to feel deep Munay with White Cosmic Dog, we are now ready to activate our playful spirit and allow Joy to flow and be expressed!
For additional information on the updated Blue Castle document with current Gregorian dates, please click here or on the image below. You can also get the Blue Castle webinar sessions here.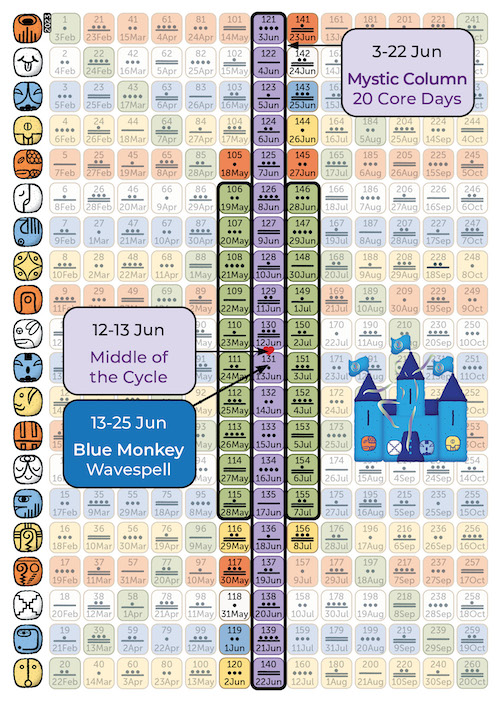 ---
If you are just joining us, you can check the first Wavespell for this cycle here. You will find a brief explanation of the Tzolkin basic components and what the Tzolkin Matrix or Harmonic Module means as a map to get in tune with the energies daily.
---
Happy Solstice!
On 21 June, Summer starts in the North and Winter in the South. While in the North hemisphere we get ready to enjoy warmer days and Nature's full blossoming, in the South hemisphere it is time for hibernation, rest, and recharge during this Season!
---
Tzolkin Daily Planner for the Current Cycle
Digital Downloadable Format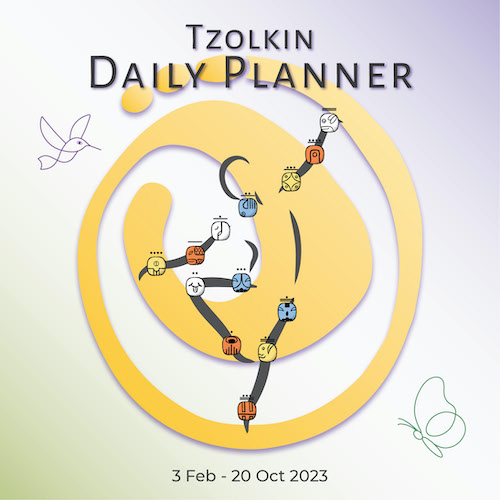 Get the digital version of the Tzolkin Daily Planner here so you can print it out and stay in tune with this cycle by planning your days in sync with the daily energies! As you embody the Wavespell daily, this Planner is also a great companion to log any special experience, as a synchronicities, insights, dreams, events and others.
---
Do you want to explore further?