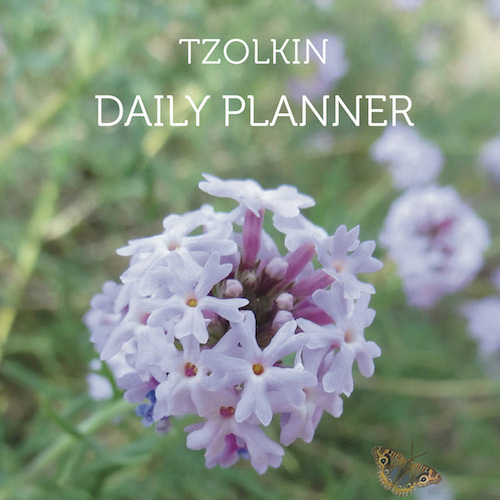 How to use the Planner in your daily life
This event happened on 02/07/18
Purpose
Learn how to schedule your appointments as you get in tune with the daily energies and infuse each day with deeper meaning and purpose.
FREE
watch the replay below
Forward video to 3:10 for audio to start
Description
In this 2-hour FREE webinar, I will share with you an overview of the Tzolkin Daily Planner.
Updates: The Tzolkin Daily Planner webinar was recorded for an older hardcopy version of the planner. While the format changed, the basics remain the same so you will still be able to get the information needed to customize and use your digital planner. Also, the new Daily Tzolkin date decoder includes now the 'Year' on the same page as the oracle.
It is recommended to have your own copy of the Tzolkin Daily Planner in order to maximize the benefit of this session.
You will learn:
How the Planner is structured
How to draw your Oracle of Birth
Relevant days and transits to take into consideration
How to determine which dates are most beneficial to you
Different ways you can use it
No previous experience required.
What's Next?
In the Tzolkin cycle of 260 days, you have the opportunity to embark on a great adventure by consciously choosing to do certain things on particular dates.
While the daily energy is the same for everybody, it may have a different meaning to you depending on what it represents in your oracle. Getting in tune with the cycle and planning your days in ways that work specifically for you will bring a whole new approach to life filled with magic and synchronicities!
To expand the scope of possibilities based on your own energies and intentions, you can book a personal planning session to gain more insights on how to integrate this wisdom in practical ways to manifest what you want.