30 November – 12 December 2022

Embodied Wavespell 13 Questions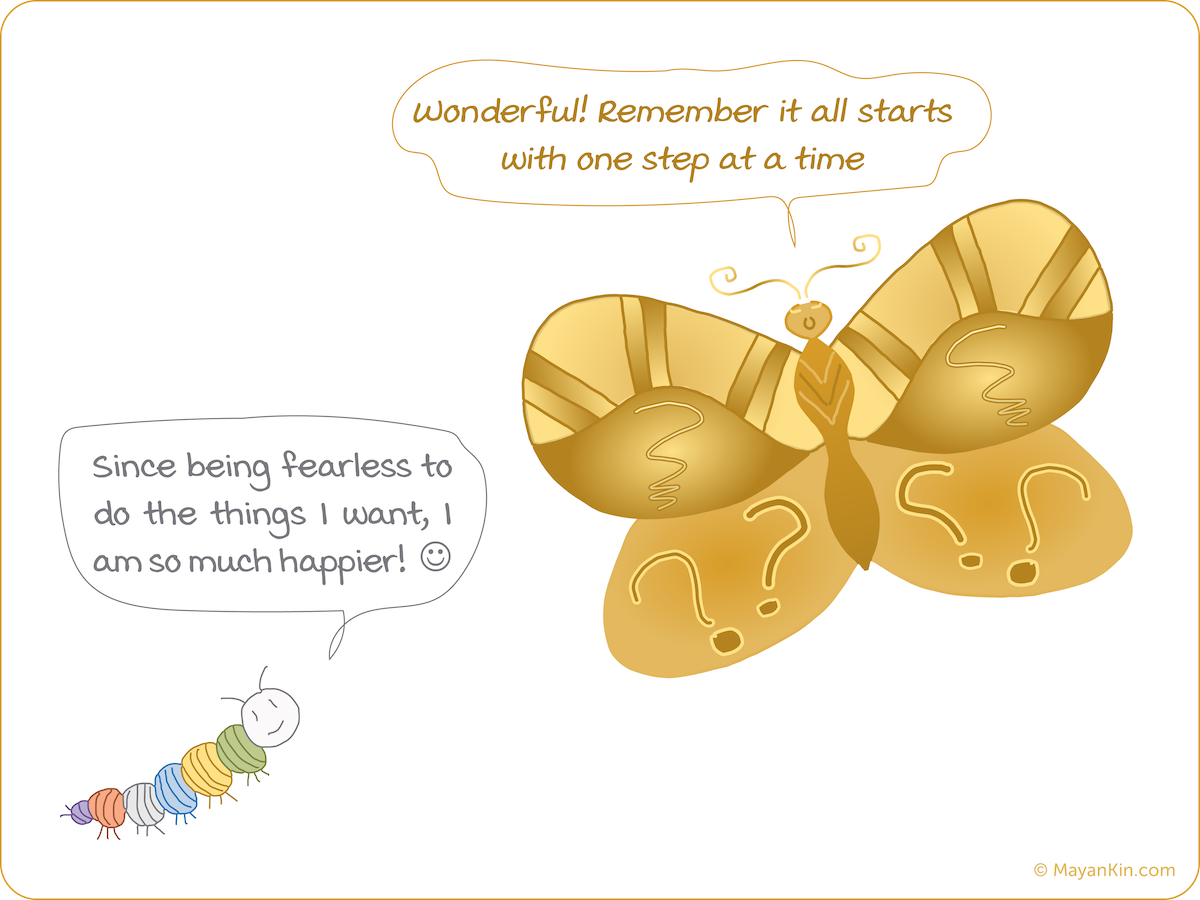 What Happens If…?
Happy Yellow Warrior Wavespell, the last period of 13 days within the Yellow Castle
of Ripening! Yellow Warrior is fearless and loves asking questions. Most probably one of the questions we ask ourselves most is "what if xyz?". "What if" is a great question as it helps us to explore options and to play with possibilities. Example, "what happens if I add this ingredient to this recipe?". If I love it, I'll do it again. And, if not, I am happy at least I tried. The problem with "what if?" is when we get caught in self-doubt and don't move forward. "What happens if I create this new program and nobody signs up?", and then we tell ourselves "well, too much work goes into it so I better not do it…". And maybe it would have been the best selling program ever! How do you connect with your "what if's?"?
---
If you are just joining us, you can check the format for this cycle here. Have fun coloring the butterfly at the top of this message and embellish it to make it yours.
---
Get Your Tzolkin Daily Planner for this Cycle!
Digital Downloadable Format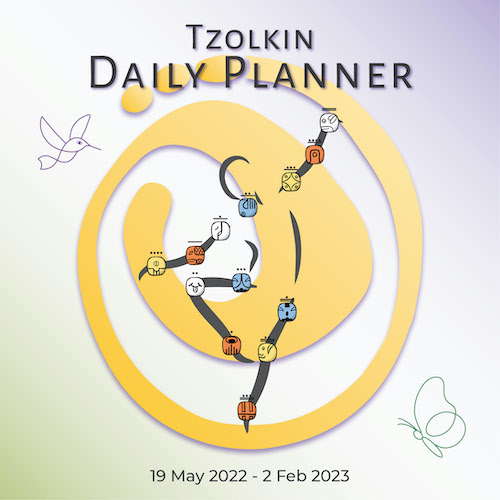 Get the digital version of the Tzolkin Daily Planner here so you can print it out and stay in tune with this cycle by planning your days in sync with the daily energies! As you embody the Wavespell daily, this Planner is also a great companion to log any special experience, as a synchronicities, insights, dreams, events and others.
---
Do you want to explore further?