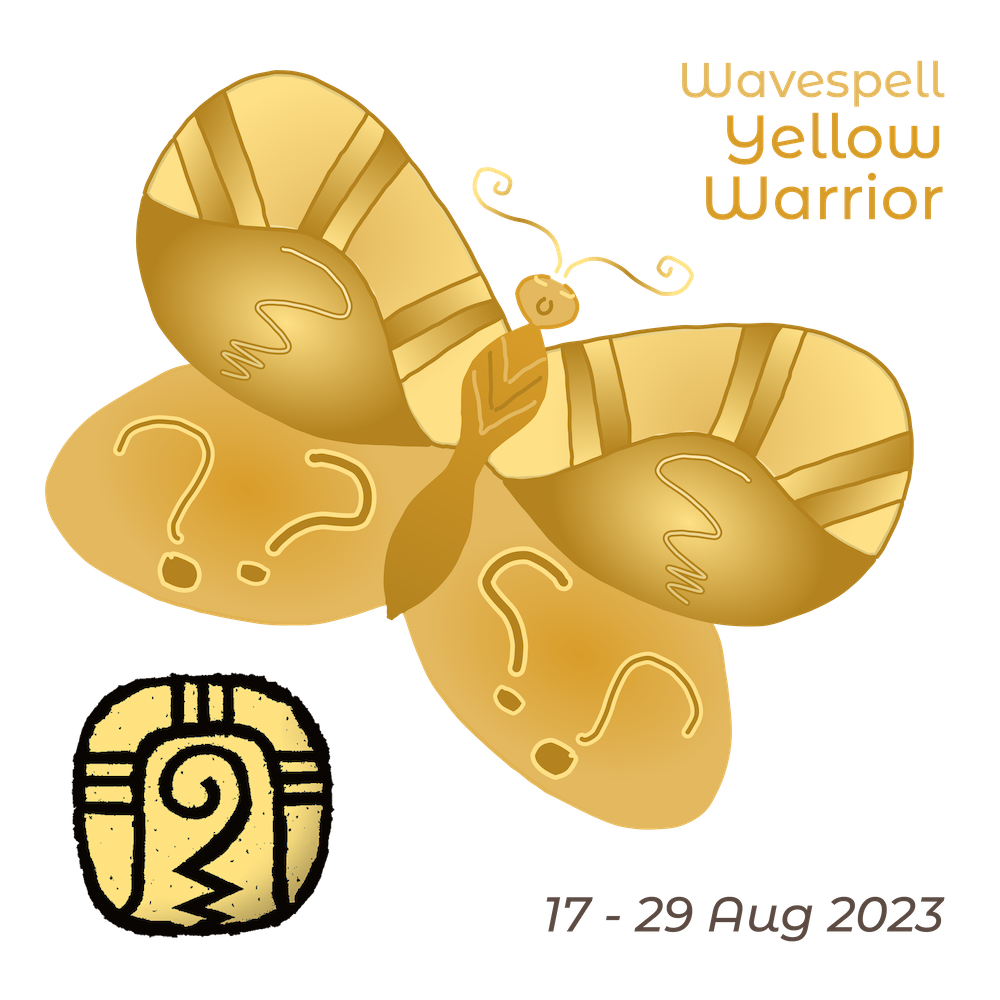 Embodied Wavespell 13 Questions
The Yellow Warrior Wavespell starts today with thirteen days to have the courage to set goals and make them happen!
In the Light: having clear goals; knowing the steps needed; being fearless to move forward; having flexibility to adjust the course
In the Shadow: self-doubt; being afraid of taking the next step; fearing failure and also of success; getting caught in the "what if's…"
Questions for Reflection: what are your goals? Do you make a plan to get there? If so, is it something you enjoy doing, you don't care for, or you are too obsessive about it? Do you plan only with your head or you also put your heart into it? Are you flexible or too strict when planning ahead? What happens when there are "detours" and things don't go as planned? Are you resilient?
Actions for Transformation: during this Wavespell take time to ask yourself questions in regards to what you want to accomplish. Choose one specific goal and write down the steps you need to follow to make them happen. While you can ask others for their suggestions, make sure you always listen to the answers within, as you are the only one that truly knows needs to be done. One little step at a time.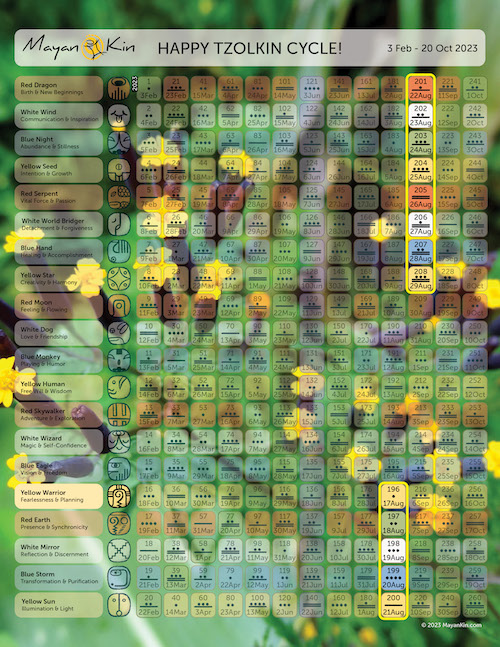 If you are just joining us, you can check the first Wavespell for this cycle here. You will find a brief explanation of the Tzolkin basic components and what the Tzolkin Matrix or Harmonic Module means as a map to get in tune with the energies daily.
---
Tzolkin Daily Planner for the Current Cycle
Digital Downloadable Format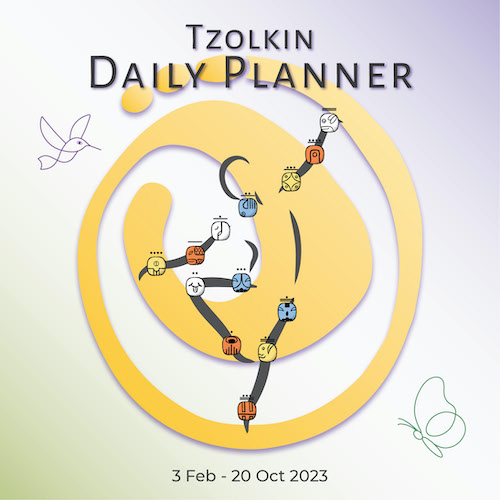 Get the digital version of the Tzolkin Daily Planner here so you can print it out and stay in tune with this cycle by planning your days in sync with the daily energies! As you embody the Wavespell daily, this Planner is also a great companion to log any special experience, as a synchronicities, insights, dreams, events and others.
---
Do you want to explore further?