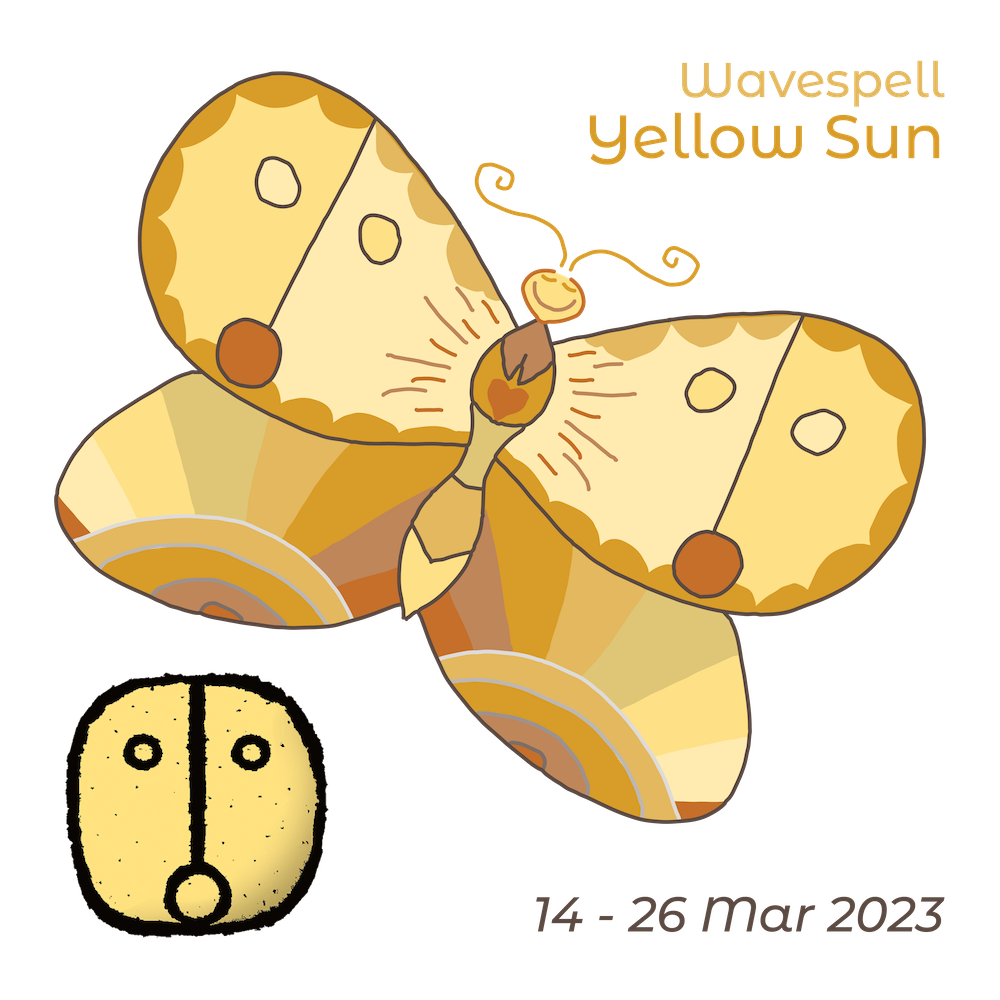 Embodied Wavespell 13 Questions
The Yellow Sun Wavespell starts today with thirteen days to show up in the world with our true Light!
In the Light: shining brightly and sharing our light and gifts with others; bringing clarity into our own path and relationships
In the Shadow: feeling we lost our sovereignty and our light dims; we don't feel empowered to stand up for ourselves; we feel burned out
Questions for Reflection: To whom have you been giving your power to? What helps you to restore your inner strength?
Actions for Transformation: Stare at a candle and try not to blink. Connect with the beauty and strength of the flame and bring it to your own inner flame. Use your imagination to visualize it igniting the light within, making it brighter and radiant.
This is the fourth and last Wavespell of the Red Castle of New Beginnings, a period of 52 days that started on 3 February 2023.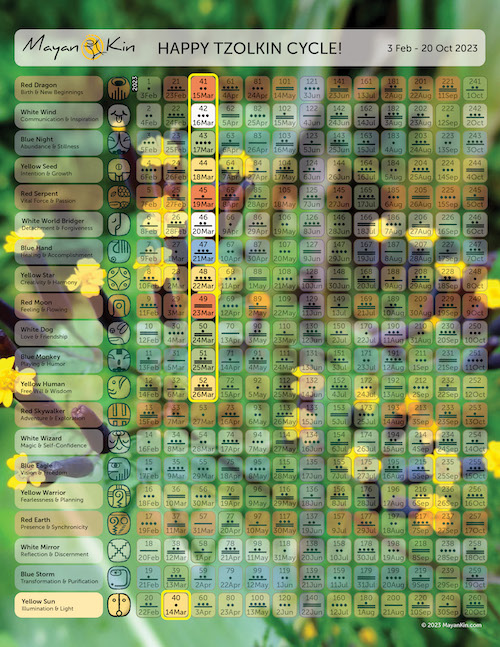 If you are just joining us, you can check the first Wavespell for this cycle here. You will find a brief explanation of the Tzolkin basic components and what the Tzolkin Matrix or Harmonic Module means as a map to get in tune with the energies daily.
---
Happy Equinox!
On 20 March, Spring starts in the North and Autumn in the South. While in the North hemisphere we are seeing Nature awakening after a cold winter, in the South hemisphere it is time to slow down and connect with what needs to be released!
---
Tzolkin Daily Planner for the Current Cycle
Digital Downloadable Format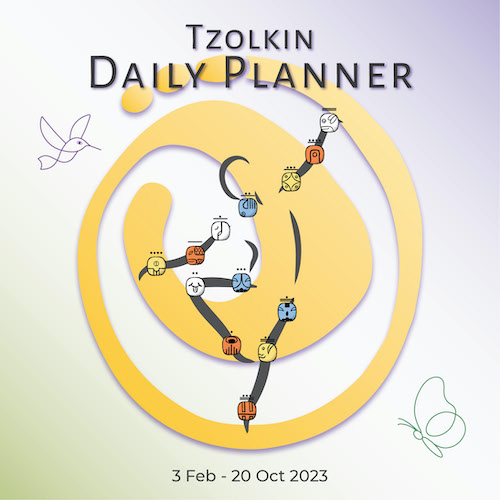 Get the digital version of the Tzolkin Daily Planner here so you can print it out and stay in tune with this cycle by planning your days in sync with the daily energies! As you embody the Wavespell daily, this Planner is also a great companion to log any special experience, as a synchronicities, insights, dreams, events and others.
---
Do you want to explore further?