18 – 30 August 2022

Embodied Wavespell 13 Questions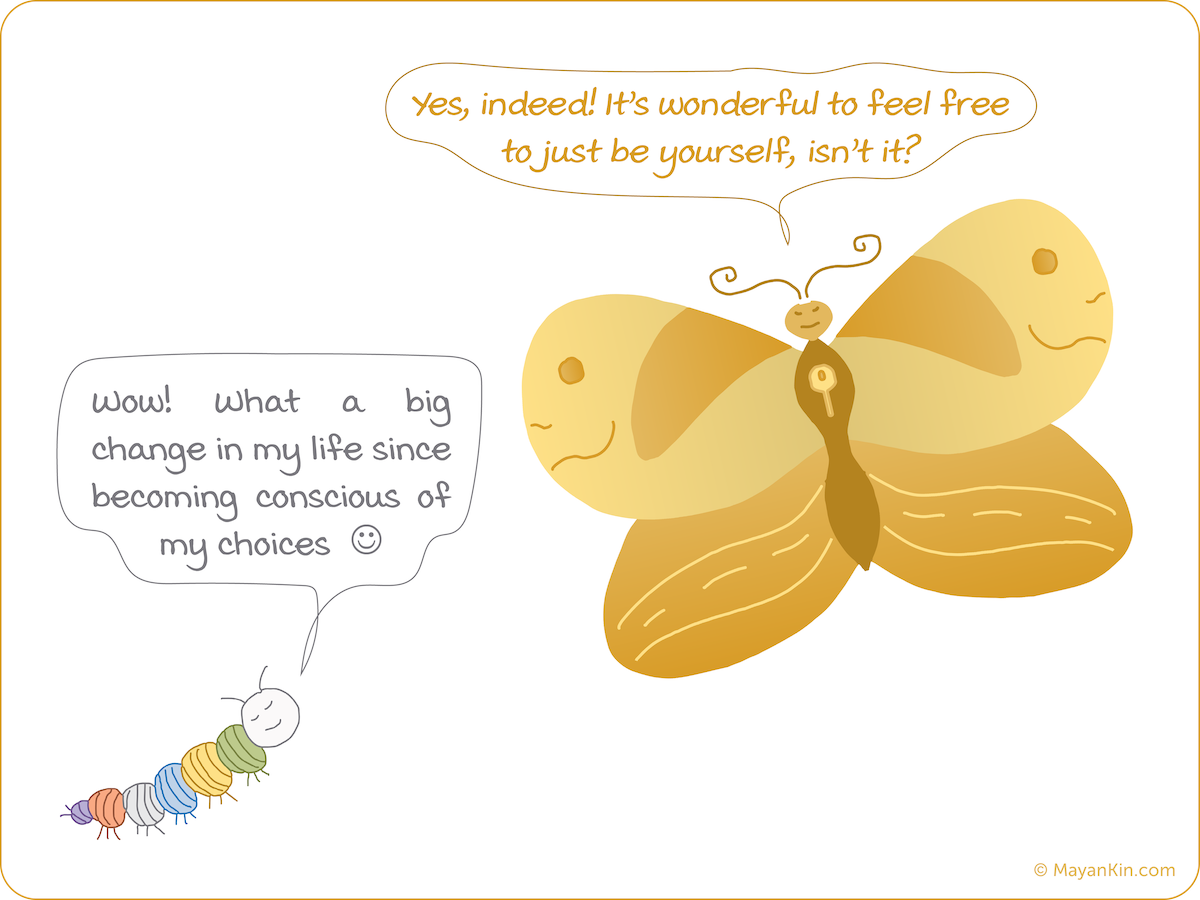 Actions and Intentions Aligned
Happy Yellow Human Wavespell! The next 13 days invite us to become conscious whether our actions are aligned with our intentions so we can manifest what we want. Per example, people say they want to be agents of transformation in these times of great awakening, but they are constantly hooked in drama and what is not working. Others say they want to have a happy relationship with another person, but they are always judging her or telling her what to do and how to be.
Yellow Human reminds us that our choices come with certain responsibilities and consequences. If we want a world of peace or a happy relationship, we also need to act accordingly. In which areas of your life do you feel a lack of alignment?
This is the last Wavespell of the White Castle of Refinement, which started on July 10, 2022.
---
If you are just joining us, you can check the format for this cycle here. Have fun coloring the butterfly at the top of this message and embellish it to make it yours.
---
Get Your Tzolkin Daily Planner for this Cycle!
Digital Downloadable Format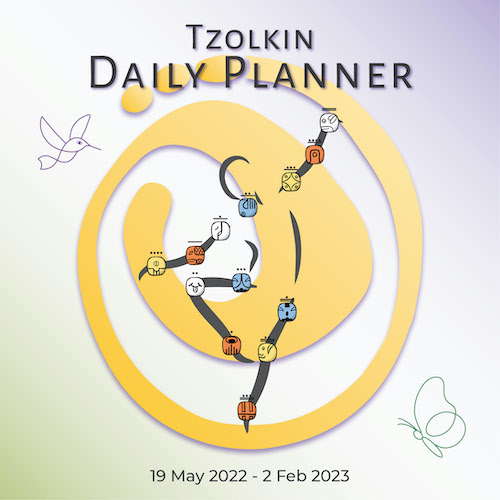 Get the digital version of the Tzolkin Daily Planner here so you can print it out and stay in tune with this cycle by planning your days in sync with the daily energies! As you embody the Wavespell daily, this Planner is also a great companion to log any special experience, as a synchronicities, insights, dreams, events and others.
---
Do you want to explore further?