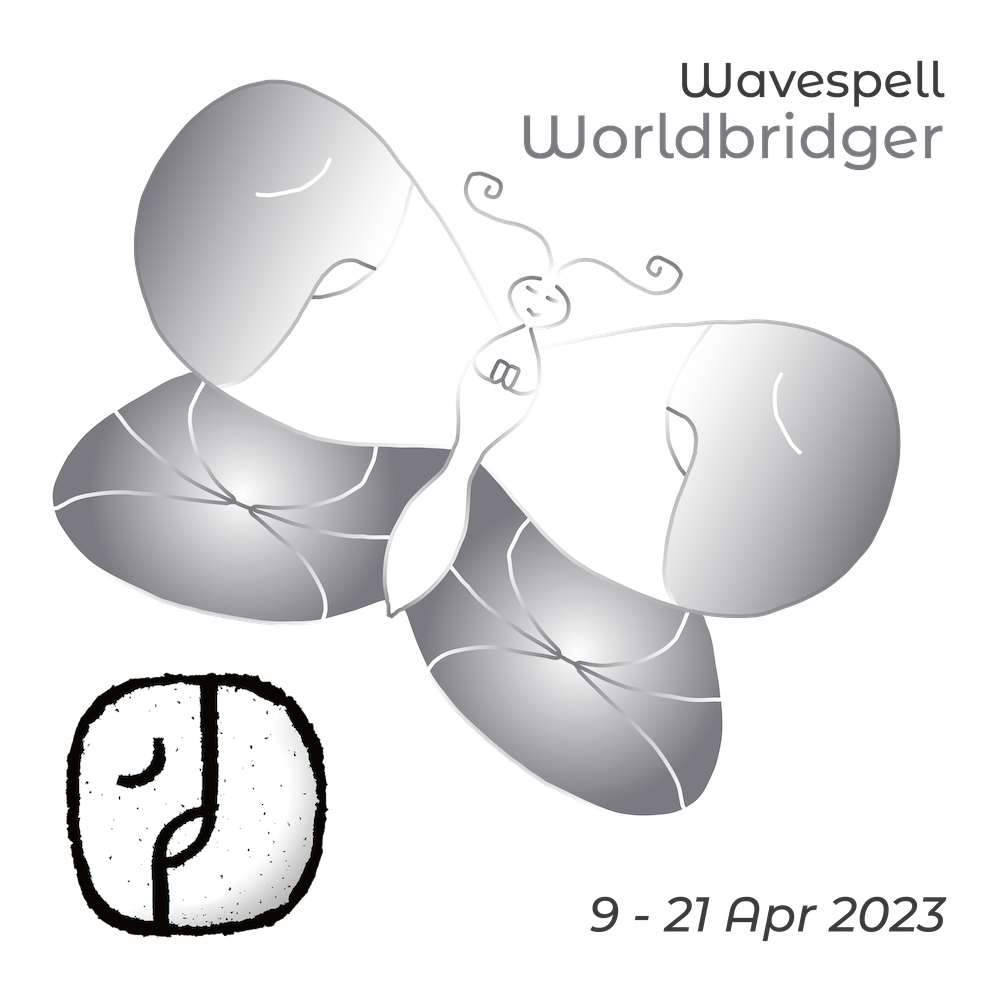 Embodied Wavespell 13 Questions
The White World Bridger Wavespell starts today with thirteen days to bridge our human and spiritual nature!
In the Light: becoming a bridge to others, as we bridge our own worlds; surrendering to our true path; closing cycles; forgiving
In the Shadow: holding onto what no longer serves for the fear of the unknown; trying to control everything and everybody
Questions for Reflection: do you experience life as a bridge or you are "too human" disconnected from source, or "too spiritual" and struggle as a human? Which chapters are you ready to close? Can you forgive others, and yourself?
Actions for Transformation: Bring into awareness experiences you have had where you felt "too human" or "too spiritual", as if you were two separate beings. What were those events about? Were you alone or with someone else? Where was it? What were you doing? Use these experiences as opportunities to know yourself better and realize ways to integrate all of your parts to feel both human and spiritual at the same time.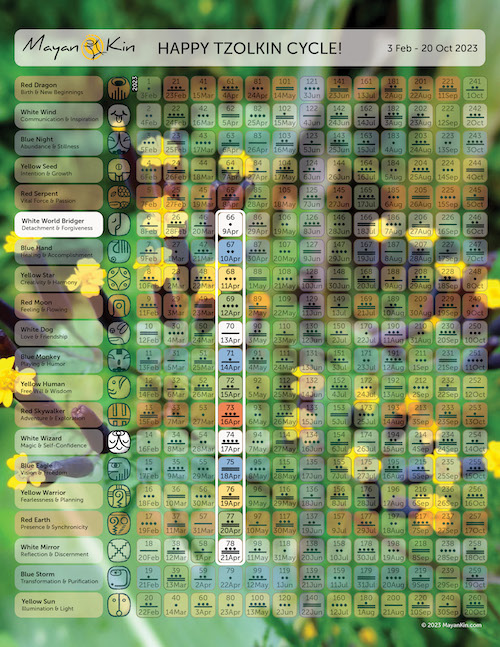 If you are just joining us, you can check the first Wavespell for this cycle here. You will find a brief explanation of the Tzolkin basic components and what the Tzolkin Matrix or Harmonic Module means as a map to get in tune with the energies daily.
---
Tzolkin Daily Planner for the Current Cycle
Digital Downloadable Format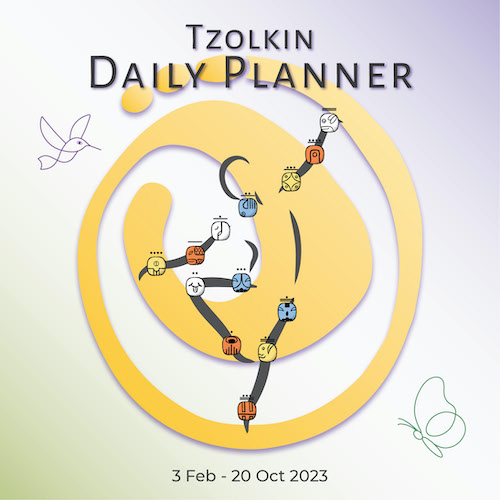 Get the digital version of the Tzolkin Daily Planner here so you can print it out and stay in tune with this cycle by planning your days in sync with the daily energies! As you embody the Wavespell daily, this Planner is also a great companion to log any special experience, as a synchronicities, insights, dreams, events and others.
---
Do you want to explore further?