26 December 2022 – 7 January 2023

Embodied Wavespell 13 Questions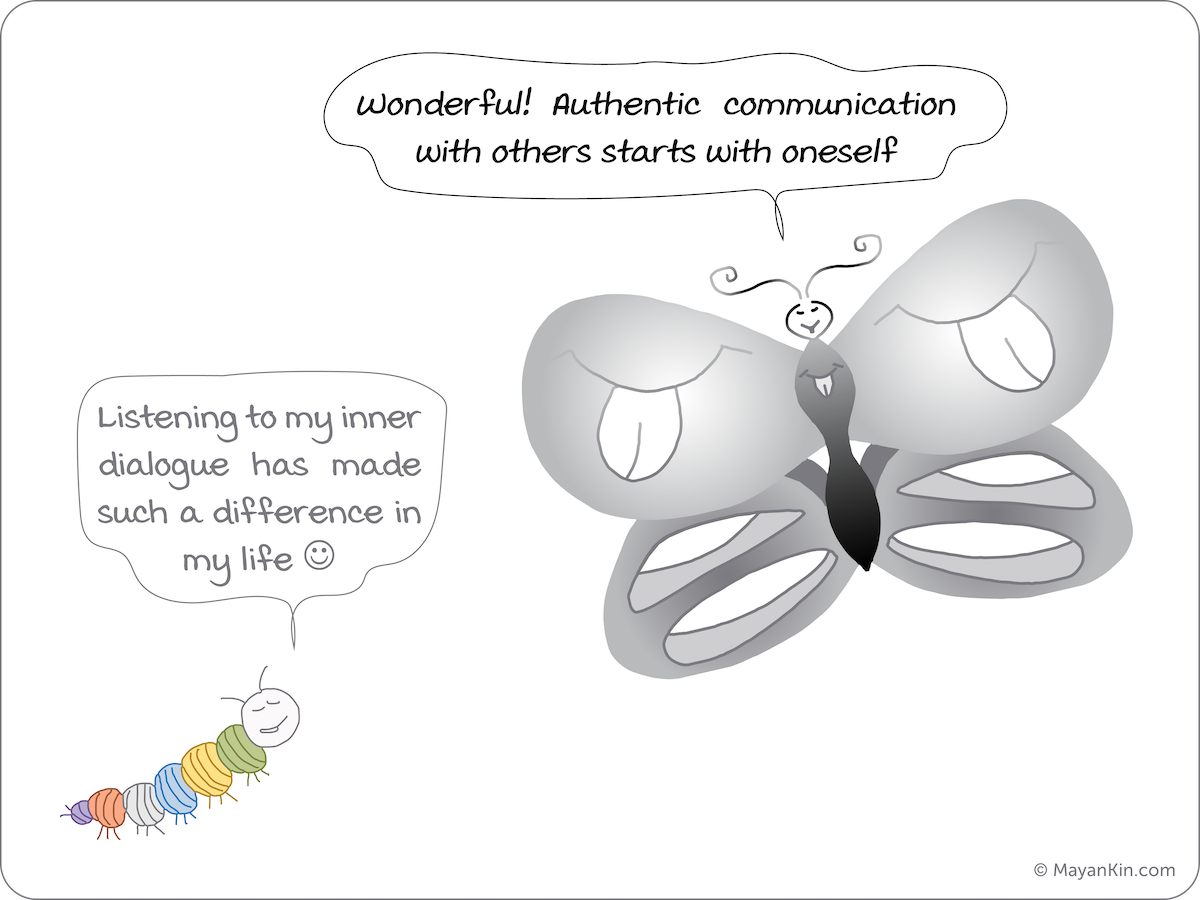 Listening to Spirit
Happy White Wind Wavespell, energy of communication, expression and… listening. In previous cycles, I mentioned being present when listening to others, and also being aware of our inner dialogue as we listened to our own selves. Today, I want to refer to listening to spirit, whatever that means to you. Some call it God, others Universe, Great Spirit, Higher Self, Nature, and so on. Independently of how you call all that is, find your way to have a daily practice to communicate with spirit and listen to its guidance and blessings. You can literally do it anywhere, no preparation is needed, and it can be as short as just a few minutes. The most important thing is for you to be present in the experience and for it to be intentional. Listen…
Happy Holidays to you and your beloved ones, and a magical 2023!
---
If you are just joining us, you can check the format for this cycle here. Have fun coloring the butterfly at the top of this message and embellish it to make it yours.
---
Get Your Tzolkin Daily Planner for this Cycle!
Digital Downloadable Format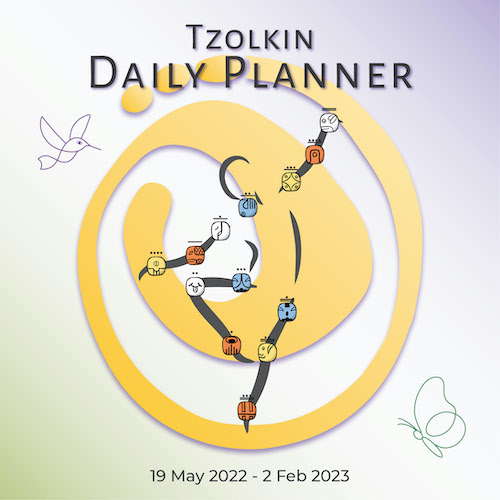 Get the digital version of the Tzolkin Daily Planner here so you can print it out and stay in tune with this cycle by planning your days in sync with the daily energies! As you embody the Wavespell daily, this Planner is also a great companion to log any special experience, as a synchronicities, insights, dreams, events and others.
---
Do you want to explore further?