13 – 25 September 2022

Embodied Wavespell 13 Questions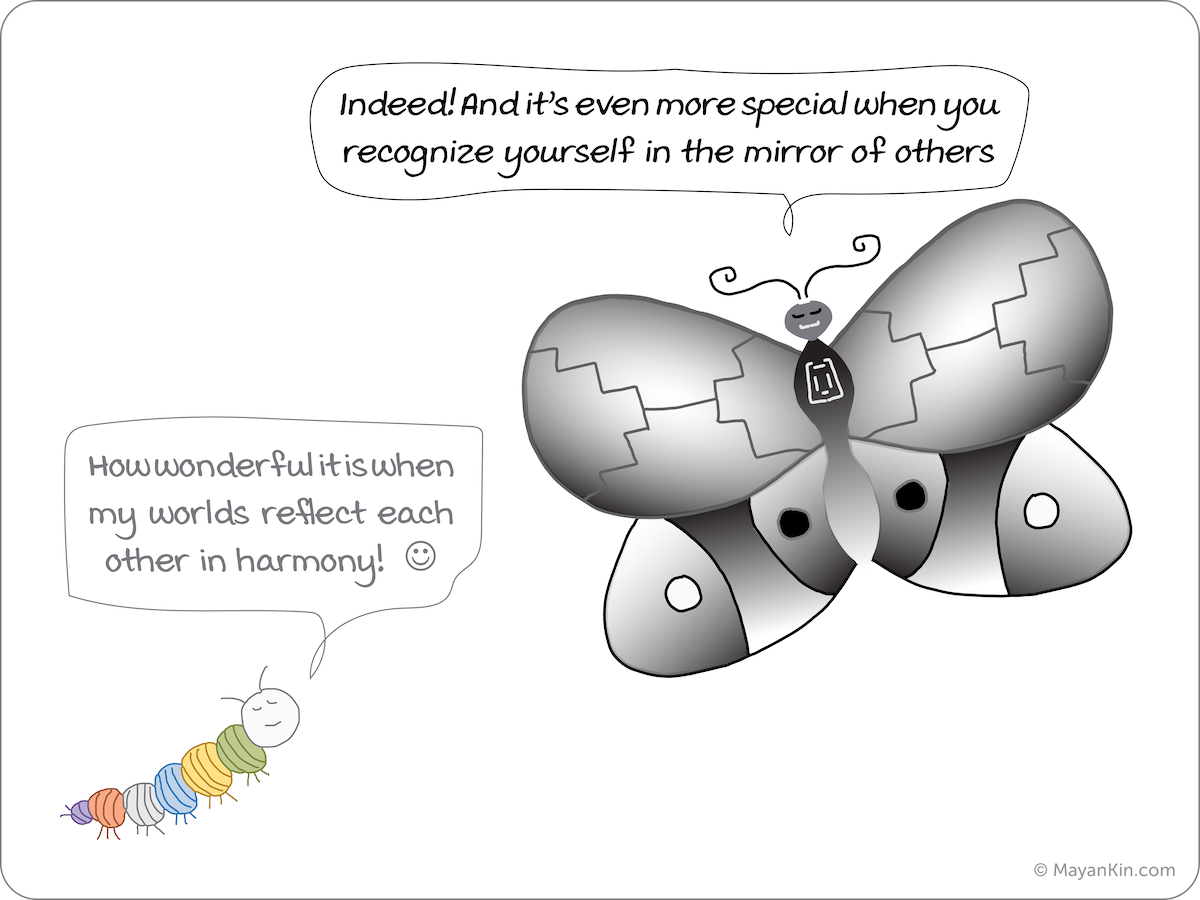 Is it really mine?
Mirror, Mirror,
What do I see?
Is it what it is,
or it's just others projections onto me?
One of the main teachings of White Mirror is to become aware of what is ours and what others are just projecting onto us. Sometimes people don't want to admit their own suffering and anxiety, their fears, anger or sadness so, instead of processing it within themselves, they just project it onto others. Use your discernment to know what is yours and what is not, own your light and your shadows, and make sure not to make it personal what in reality is only theirs.
---
If you are just joining us, you can check the format for this cycle here. Have fun coloring the butterfly at the top of this message and embellish it to make it yours.
---
❤️ Heart of the Tzolkin on 25-26 September 2022 ❤️
Every cycle, Kins 130-131 represent the Heart of the Tzolkin, positioned in the center and middle of the Tzolkin matrix. Kin 130 is White Cosmic Dog, the last day of the White Mirror Wavespell. It teaches us that, when we discern what is best for us and we act accordingly, we create a heart-centered and happy life, and we are ready to transcend to a more playful and enjoyable state of being.
For additional information on the updated Blue Castle document with current Gregorian dates, please click here or on the image below. You can also get the Blue Castle webinar sessions here.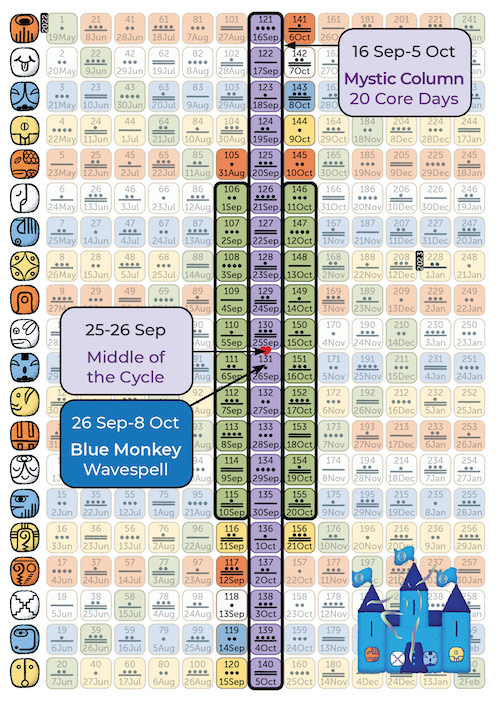 ---
Get Your Tzolkin Daily Planner for this Cycle!
Digital Downloadable Format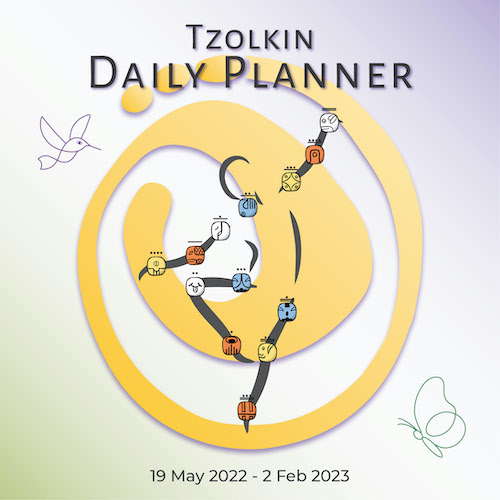 Get the digital version of the Tzolkin Daily Planner here so you can print it out and stay in tune with this cycle by planning your days in sync with the daily energies! As you embody the Wavespell daily, this Planner is also a great companion to log any special experience, as a synchronicities, insights, dreams, events and others.
---
Do you want to explore further?