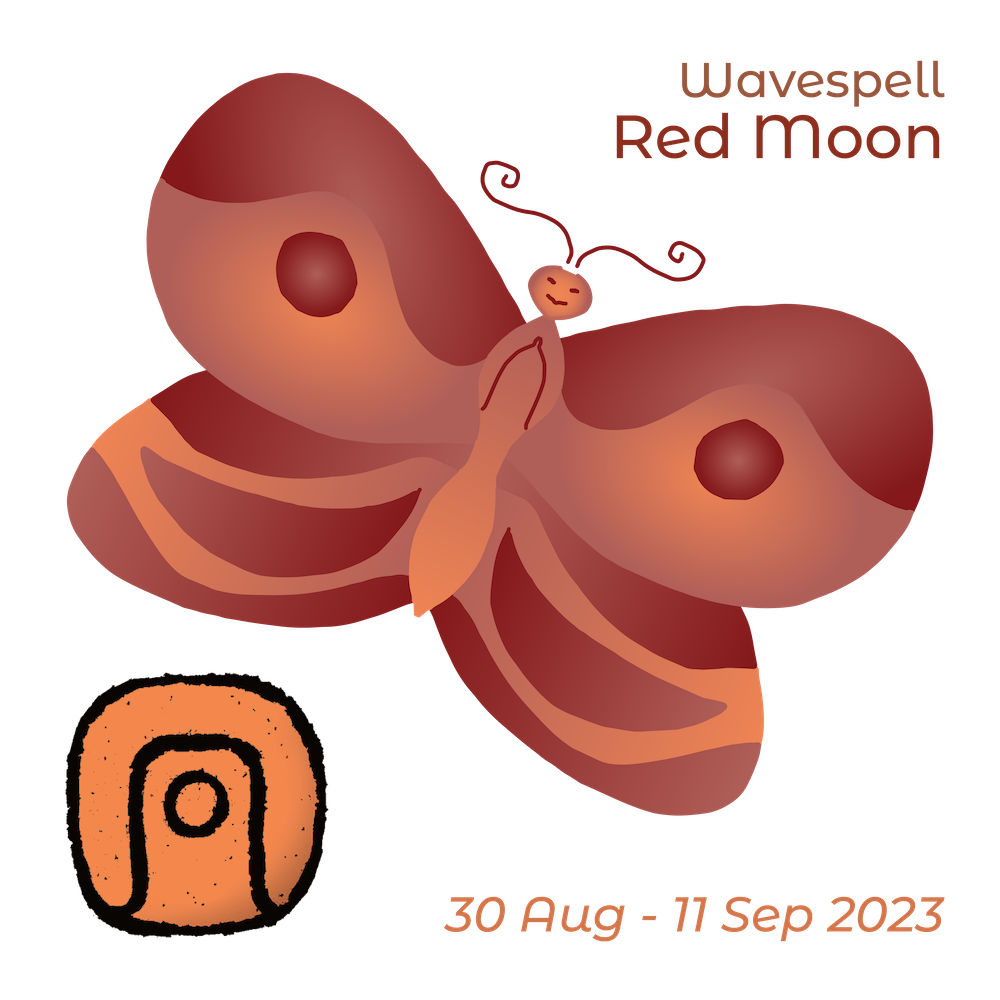 Embodied Wavespell 13 Questions
The Red Moon Wavespell starts today with thirteen days to feel all of our feelings and flow!
In the Light: being in the flow; allowing oneself to feel what we feel; giving oneself permission to being vulnerable, sensitive and receptive
In the Shadow: fear of feeling as it is not safe; repressing and numbing one's emotions; feeling as if swimming against the current
Questions for Reflection: do you allow yourself to feel what you feel or choose to put a happy face and neglect your sadness, anger, and others? On the other extreme, do you get too emotional when you keep repeating in your head the story that upsets you and end up getting stuck in that emotion? Do you experience anxiety or lack of overall wellbeing?
Actions for Transformation: during this Wavespell become aware of what you are truly feeling. Realize what triggers you and upsets you. Are there certain people or situations that take you off balance? If so, in which way? Notice also what makes you happy. As yourself often, "does it feel good?". Rather than always being busy, the invitation for these days is to being in the flow. You don't have to stop your normal activities, just make sure you take some time daily (even if just for a few minutes) to be instead of do.
Happy Green Castle of Transcendence!
Red Magnetic Moon (Moon 1) initiates today the fifth and last Castle of the Tzolkin cycle. We have time until 20 October to wrap up what we have been working on, as we get ready to transcend to the next level.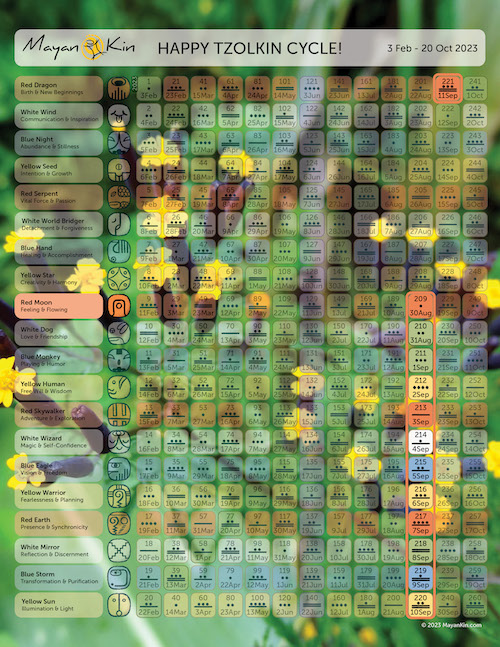 If you are just joining us, you can check the first Wavespell for this cycle here. You will find a brief explanation of the Tzolkin basic components and what the Tzolkin Matrix or Harmonic Module means as a map to get in tune with the energies daily.
---
Tzolkin Daily Planner for the Current Cycle
Digital Downloadable Format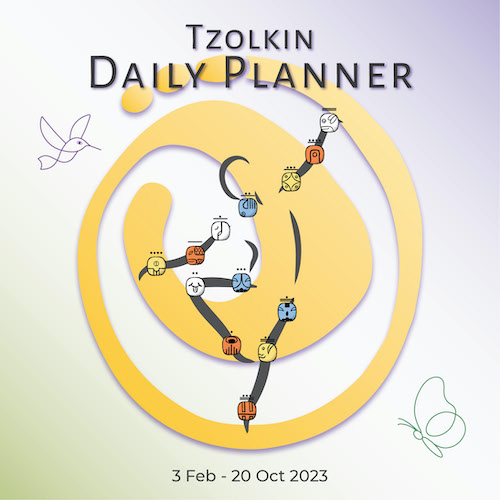 Get the digital version of the Tzolkin Daily Planner here so you can print it out and stay in tune with this cycle by planning your days in sync with the daily energies! As you embody the Wavespell daily, this Planner is also a great companion to log any special experience, as a synchronicities, insights, dreams, events and others.
---
Do you want to explore further?