The Brightest Star of All
May the energy of White Cosmic World Bridger help me to transcend and bridge my human and spiritual nature in powerful and sacred ways
Mariela Maya has left our 3D world, and she has transcended in order to bridge the worlds, completely in line with her life purpose, as determined by her Wavespell of Birth, the White World Bridger.
May the energy of Yellow Electric Star help me to be of service by becoming a creative bridge and bringing more beauty into the world
As all of you who have had the opportunity to connect with Mariela can attest to, she truly embodied the energies of a Yellow Electric Star in all aspects.
Be the change you wish to see in the World – Mahatma Ghandi
Now it is up to all of us to be inspired by her magical teachings and express our creativity, shine our light, bridge our human and spiritual nature, and be of service to those around us.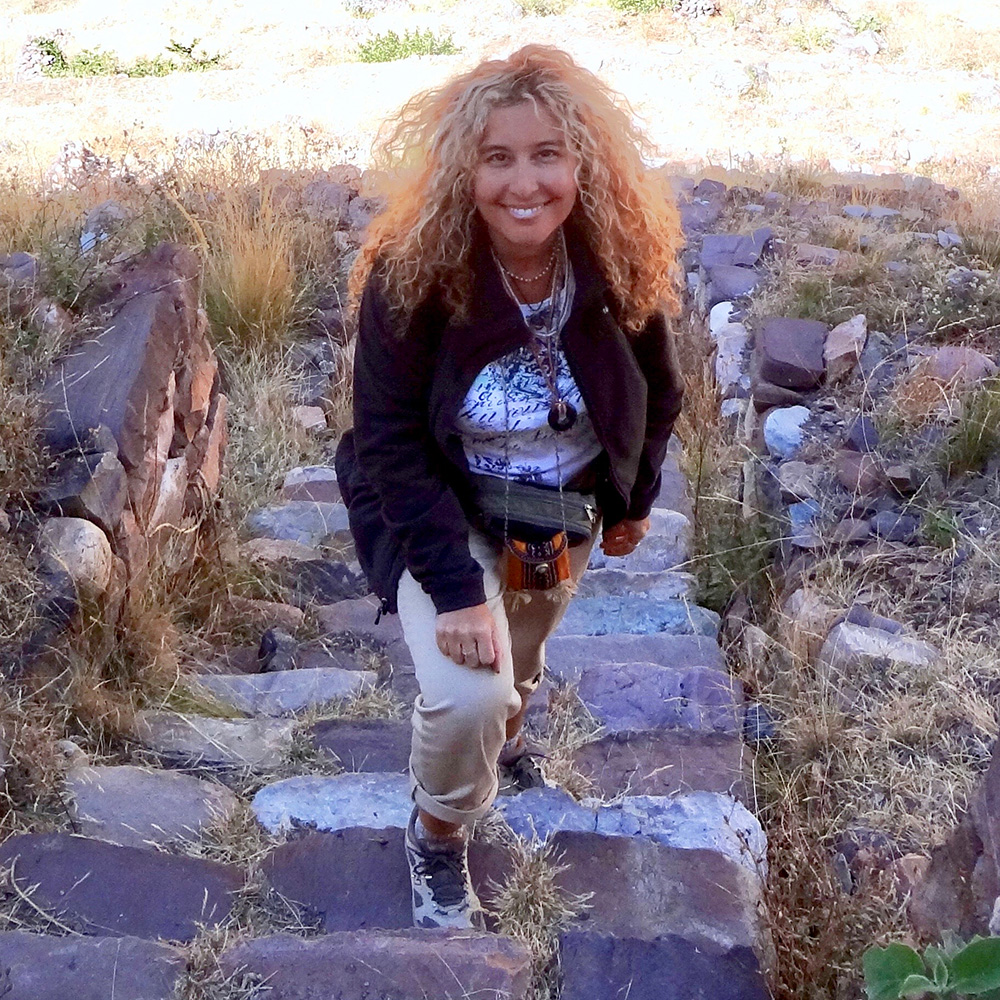 Bridging the Worlds
As Mariela led such a rich life full of magical experiences, stories and synchronicities, we do not know where to start to communicate the full essence of it in a message like this. She used her whole being – body, mind, heart and soul – to communicate, teach and guide us all in messages, during trips, in personal sessions and during workshops and webinars.
Mariela bridged the worlds by being a business woman with a successful career, while fully immersed in the symbolic life, knowing that everything has meaning, even if it is not entirely clear at first glance. This approach to life led her to explore with unlimited energy and integrate many things she found on her journey in her being and her work.
A traveler on one of her Trips for the Soul once characterized her as a "seed planter", always working to open people's hearts, and create sacred space for those who wanted to further develop on their path.
Mariela was fluent in the Tzolkin, and a passionate practitioner of the Chakras system. But her first love was creativity, and she was making beautiful handcrafts from an early age. She loved to connect with the Artisans in the ferias in Argentina and Peru, and her Dreamcatchers were quite literally out of this world!
She will be missed immensely by all people whose lives she touched, but Mariela's love and wisdom have spread far and wide, and shall live on in all of us.
In Memoriam
As Mariela's family, friends, associates and clients are dispersed all over the world, we would like to ask you to remember Mariela, if you feel called to do so, by doing what she loved doing most and perform a ritual that connects you with her energy in a way that resonates with you.
MayanKin
Mariela produced and sent Wavespell messages for at least the last 13 years, and with her passing, these will stop effective immediately, as without her voice and creativity they could never be the same. MayanKin's website will remain online for the foreseeable future, both as a reference for all things Tzolkin, a library for past Wavespell messages in the Blog, and home of the Daily Tzolkin.
If you have any questions, or would like to communicate or connect, please email us at contact@mayankin.com.
And we could not end this message without including Mariela's favorite character (Mafalda) and her most beloved expression –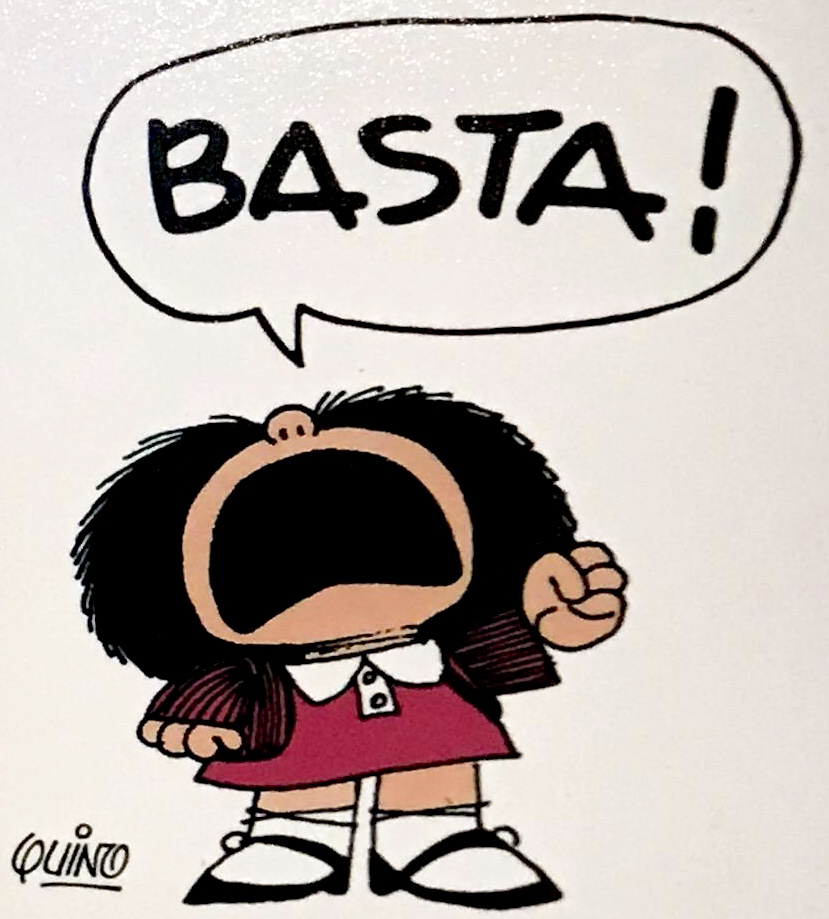 In lak'ech & Munay
The Team @ MayanKin