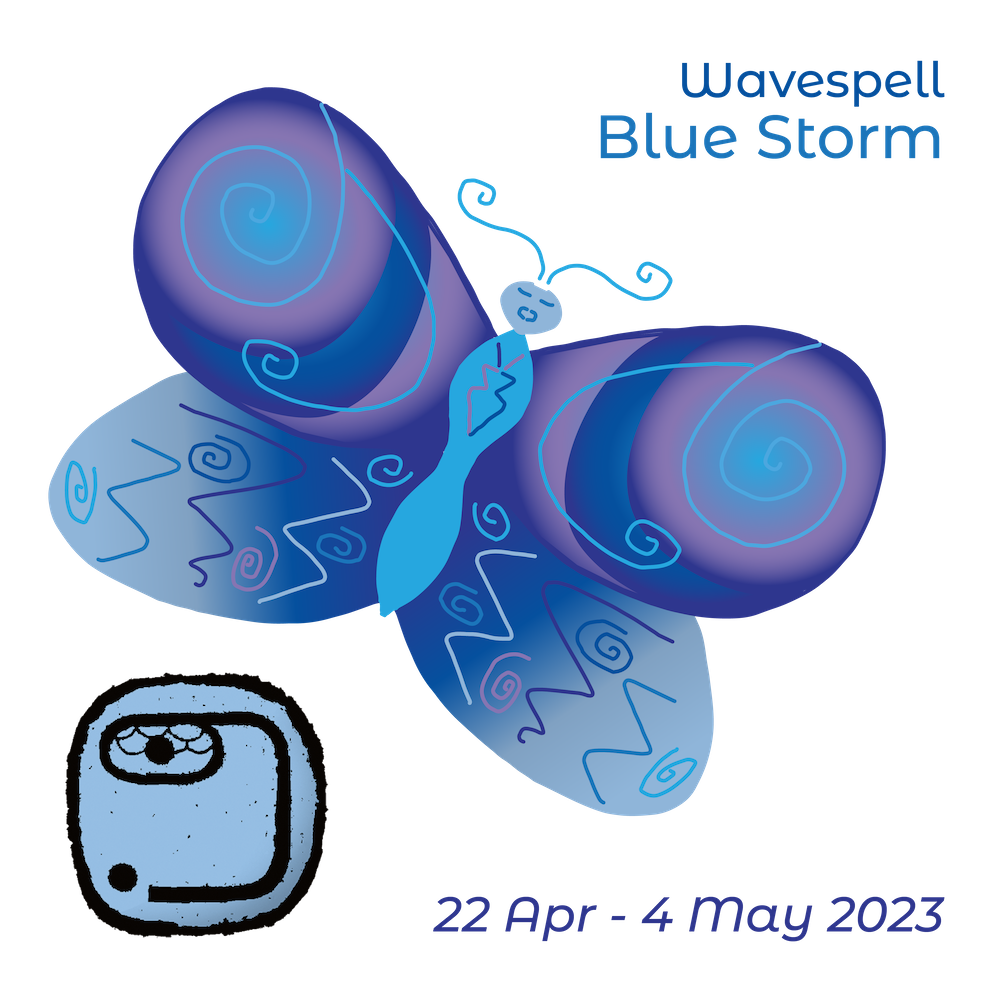 Embodied Wavespell 13 Questions
The Blue Storm Wavespell starts today with thirteen days to embark on a transformational journey and evolve!
In the Light: embracing change; breaking through limitations; standing still in the eye of the storm, being at peace amidst chaos
In the Shadow: associating change with challenges and obstacles; experiencing transformation as crisis; feeling constantly tensed
Questions for Reflection: what have you been clinging to that is making life difficult and hold you back? What are you willing to change in this moment that you know will help you to be happier? What helps you to be at peace when things feel "too much"?
Actions for Transformation: connect with something you've been wanting to change for a while, but you feel as if "blocked" to do so. It can be something external as a relationship, job, career and others, or internal as an old behavior, procrastination, limiting beliefs, etc. Find a song you like that has drums or other fast beat instruments and a powerful rhythm. Dance, allow your body to move around freely, shake, shake, shake. Shake your fear of change.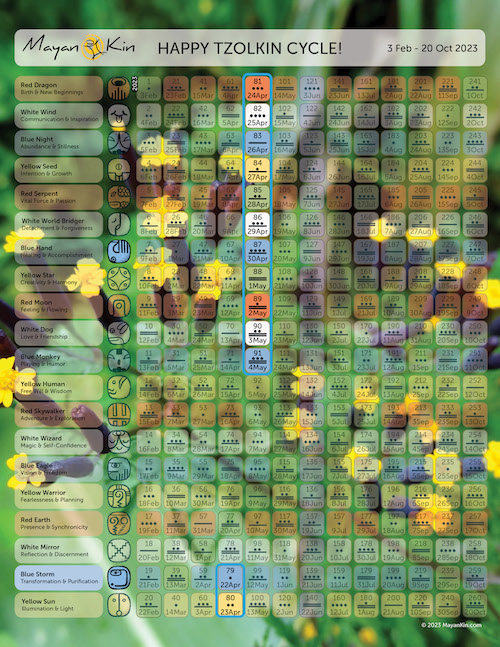 If you are just joining us, you can check the first Wavespell for this cycle here. You will find a brief explanation of the Tzolkin basic components and what the Tzolkin Matrix or Harmonic Module means as a map to get in tune with the energies daily.
---
Tzolkin Daily Planner for the Current Cycle
Digital Downloadable Format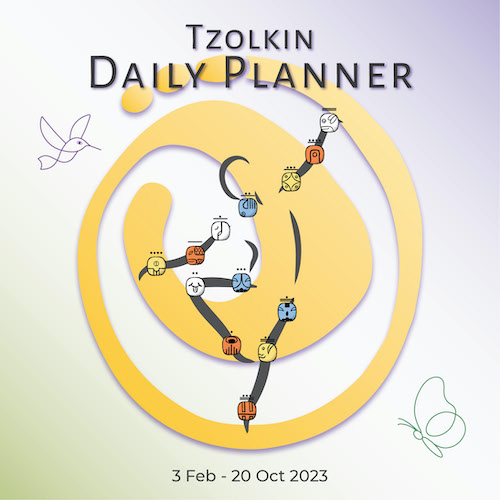 Get the digital version of the Tzolkin Daily Planner here so you can print it out and stay in tune with this cycle by planning your days in sync with the daily energies! As you embody the Wavespell daily, this Planner is also a great companion to log any special experience, as a synchronicities, insights, dreams, events and others.
---
Do you want to explore further?