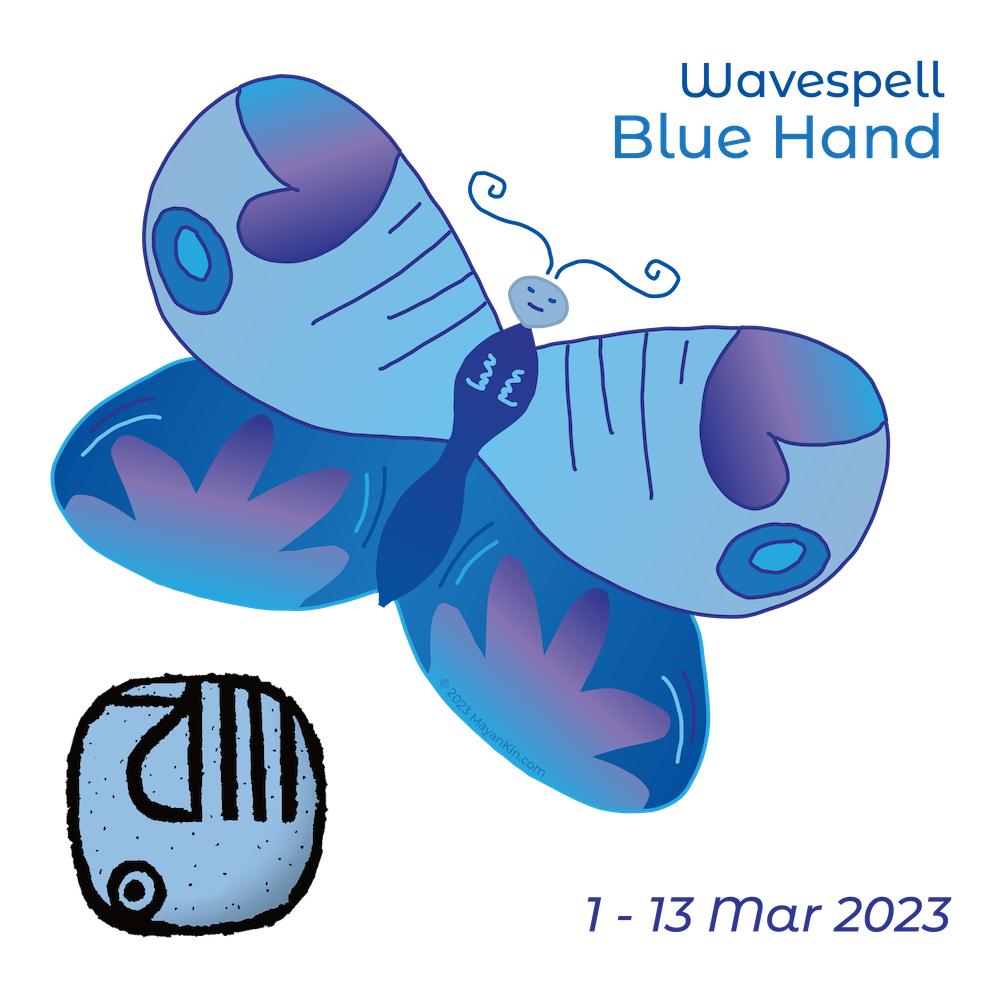 Embodied Wavespell 13 Questions
The Blue Hand Wavespell starts today with thirteen days to experience wellness and restore balance!
In the Light: taking care of our physical, mental, emotional and spiritual health; getting things done; celebrating our accomplishments
In the Shadow: we tend to focus only on our physical health, neglecting the other aspects; we have too many pending things
Questions for Reflection: In which areas of your life do you feel unhealthy? What drains your energy? What can you do about it?
Actions for Transformation: take time during this Wavespell to pay attention daily to how you feed your body, mind, heart and soul. Are you giving each what they need to feel good, strong and healthy? Take concrete actions in the areas were you feel that need improvement.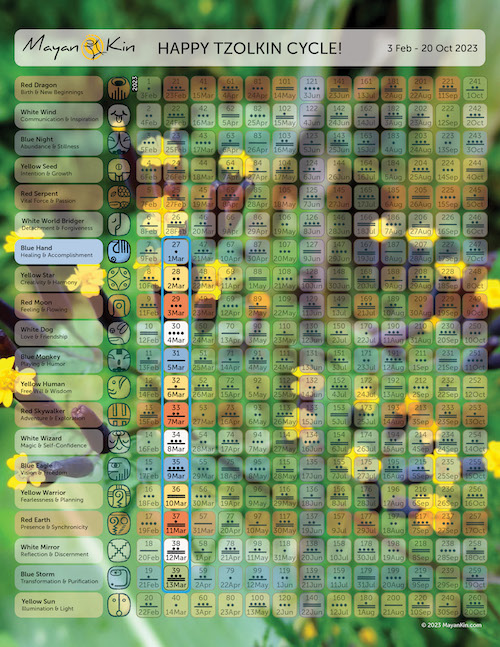 If you are just joining us, you can check the first Wavespell for this cycle here. You will find a brief explanation of the Tzolkin basic components and what the Tzolkin Matrix or Harmonic Module means as a map to get in tune with the energies daily.
---
Tzolkin Daily Planner for the Current Cycle
Digital Downloadable Format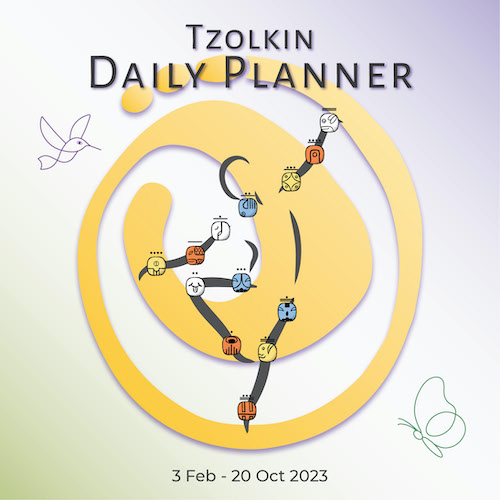 Get the digital version of the Tzolkin Daily Planner here so you can print it out and stay in tune with this cycle by planning your days in sync with the daily energies! As you embody the Wavespell daily, this Planner is also a great companion to log any special experience, as a synchronicities, insights, dreams, events and others.
---
Do you want to explore further?