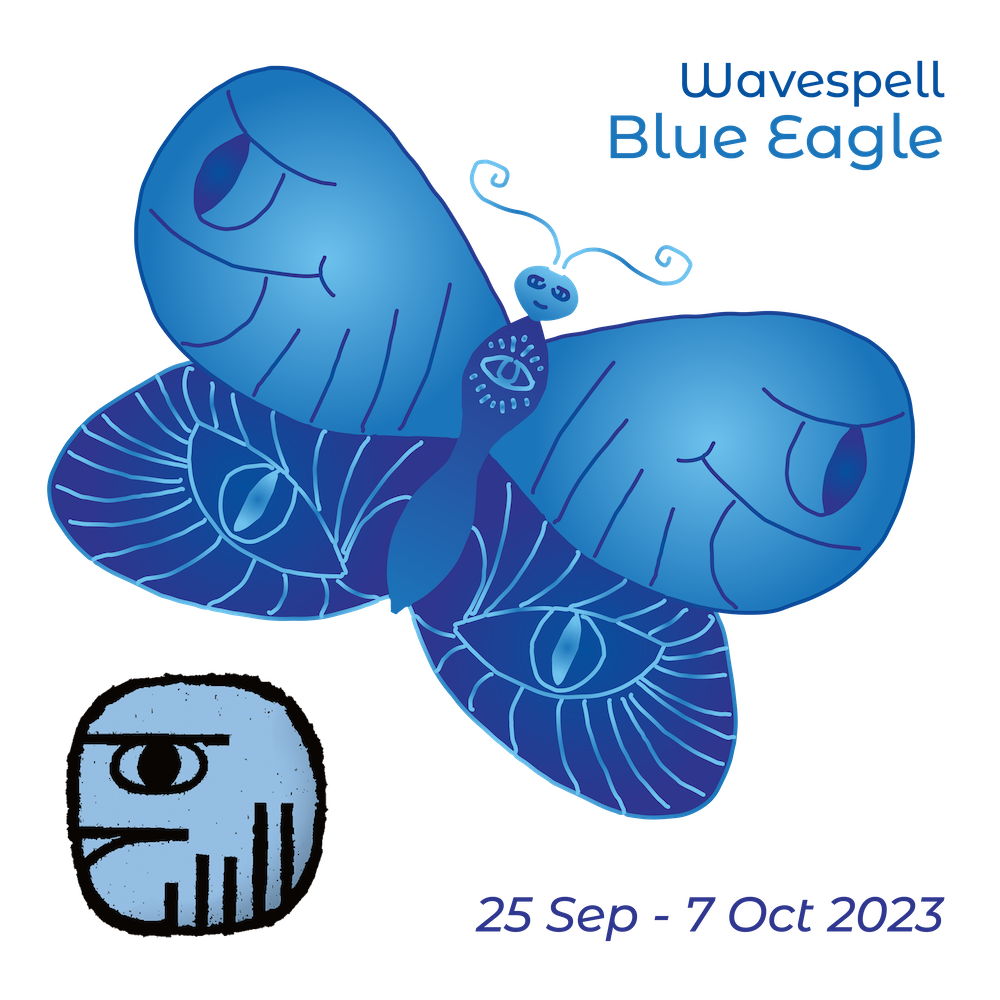 Embodied Wavespell 13 Questions
The Blue Eagle Wavespell starts today with thirteen days to shift the way we perceive things and how we experience reality!
In the Light: seeing the big picture; seeing things from different angles and with an expansive vision; detaching from the mundane
In the Shadow: getting caught in the details; having a narrow vision and seeing things one way; getting easily overwhelmed and confused
Questions for Reflection: do you allow yourself to "spread your wings and fly"? Can you unhook from the drama or detach from the story so you can see things differently? Does your vision symbolically get "blurry" by what you observe? Do you complicate things when they can be handled in much more simple ways? Are your actions in alignment with your vision?
Actions for Transformation: during this Wavespell pay attention to how you see what you see. Facts are facts, but we have different ways of seeing and experiencing them. Realize in which ways your vision may be constraining your experiences. Rather than getting stuck in life's circumstances and feeling a victim of what happens, choose to see the valuable lessons in each experience. This is a great opportunity to journal what you find out, as it may shift your perception and give you valuable insights for growth.
If you are just joining us, you can check the first Wavespell for this cycle here. You will find a brief explanation of the Tzolkin basic components and what the Tzolkin Matrix or Harmonic Module means as a map to get in tune with the energies daily.
---
Tzolkin Daily Planner for the Current Cycle
Digital Downloadable Format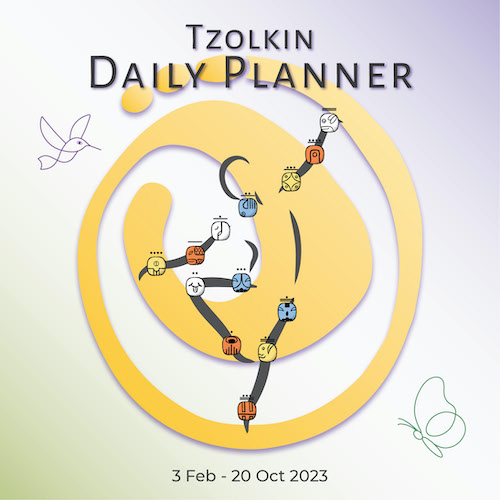 Get the digital version of the Tzolkin Daily Planner here so you can print it out and stay in tune with this cycle by planning your days in sync with the daily energies! As you embody the Wavespell daily, this Planner is also a great companion to log any special experience, as a synchronicities, insights, dreams, events and others.
---
Do you want to explore further?