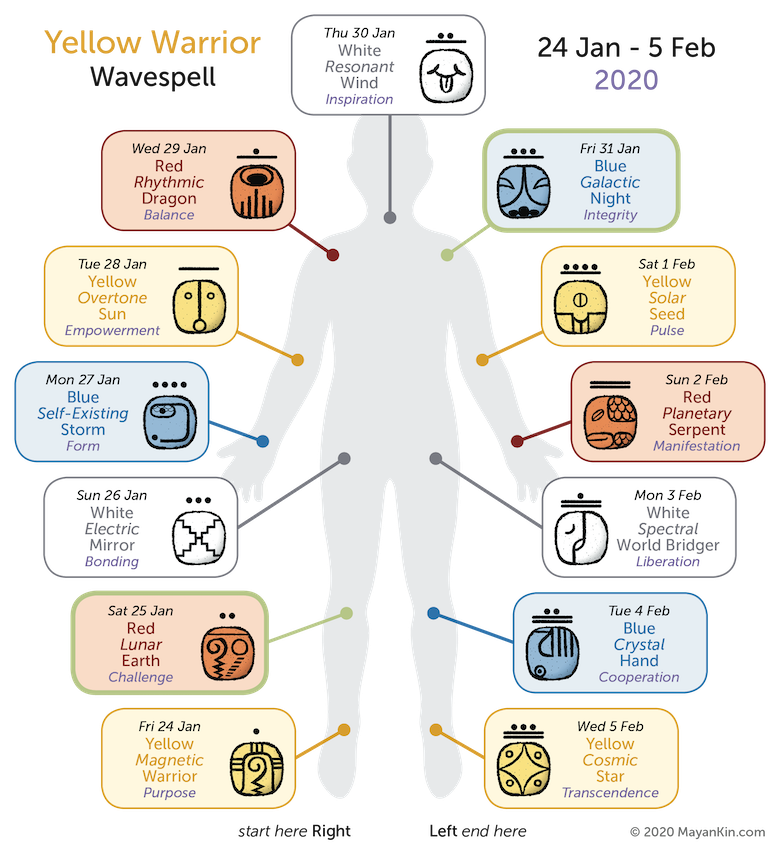 Click on the image to get the printable version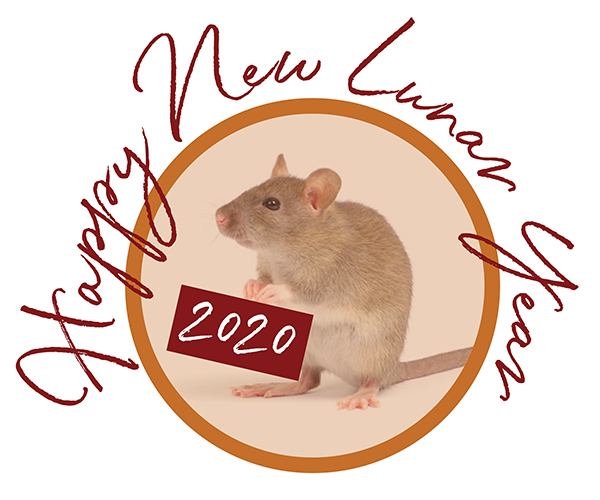 Happy New Lunar Year of the Yang Metal Rat!
As the Year of the Yin Earth Pig is about to end, the New Lunar Year of the Yang Metal Rat starts tomorrow, January 25, 2020. Rat is the first astrological sign in the 12-year Chinese zodiac wheel and it represents the beginning of a whole new cycle that will last until 2031. Starting together with the first New Moon of this decade, this is also a great time to set the foundations of what we want to accomplish in this upcoming decade as well!
As the Rat sign tends to be optimistic, focus oriented and energetic, this can be an auspicious, prosperous, innovative and successful year for those who set clear goals and move forward with determination. The Yang characteristic of this year calls to action. While opportunities may arise requiring from us to respond quickly, overall it is important to take time for planning in the long-term rather than acting by impulse. As you put your ideas into practice and use your creative energy to achieve your goals, make sure to also have your heart into whatever you plan and do.
The twelve signs in Chinese astrology complement each year with one of these five elements: Water, Wood, Fire, Earth and Metal and the same sign-element combination repeats itself every 60 years. Previous Rat years were 1924, 1936, 1948, 1960, 1972, 1984, 1996 and 2008, and the next one will be in 2032. Combined with the Metal element, the last Metal Rat Year was in 1960.
From the Tzolkin perspective, the start of this new 12-year cycle in the Chinese zodiac falls under the energies of Red Lunar Earth and it is a Galactic Activation Portal (GAP day). The main message is this: in order to step out of duality and the feeling of being polarized, honor your natural rhythms, reconnect with Nature in meaningful ways and make sure that your plans and actions are in alignment with your true essence.
Wavespells and Castles
Tzolkin Matrix highlighted
The Yellow Warrior Wavespell is the sixteenth period of 13 days within the Tzolkin cycle. You can see in the image below the days of this Wavespell highlighted including Gregorian dates, and the Yellow Castle of 52 days it belongs to. This Wavespell also gives closure to the Yellow Castle, which ends on February 5, 2020.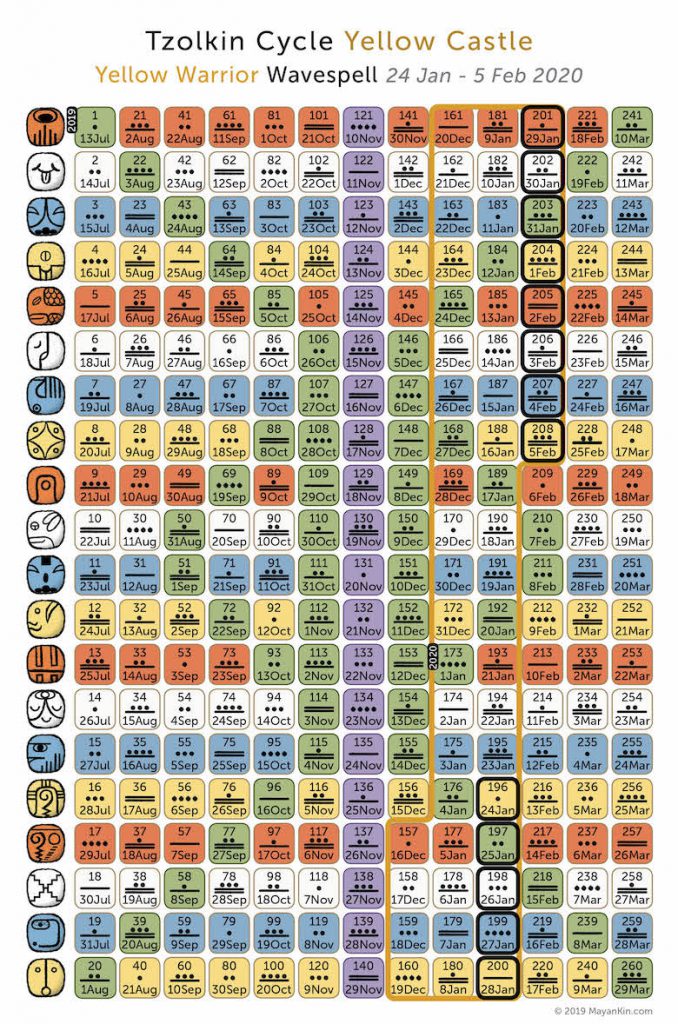 Current Tzolkin Cycles
We are currently transiting the Tzolkin cycle that goes from July 13, 2019 to March 29, 2020. If you are just joining us, you can learn about this Wavespells format and proposal for this cycle here.
Do you want to explore further?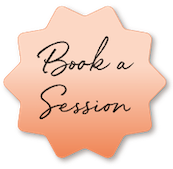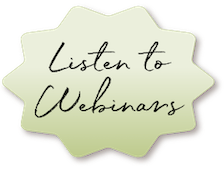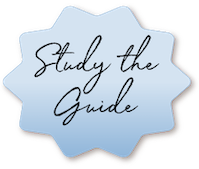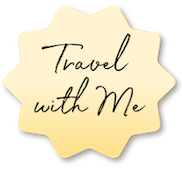 Happy New Lunar Year!