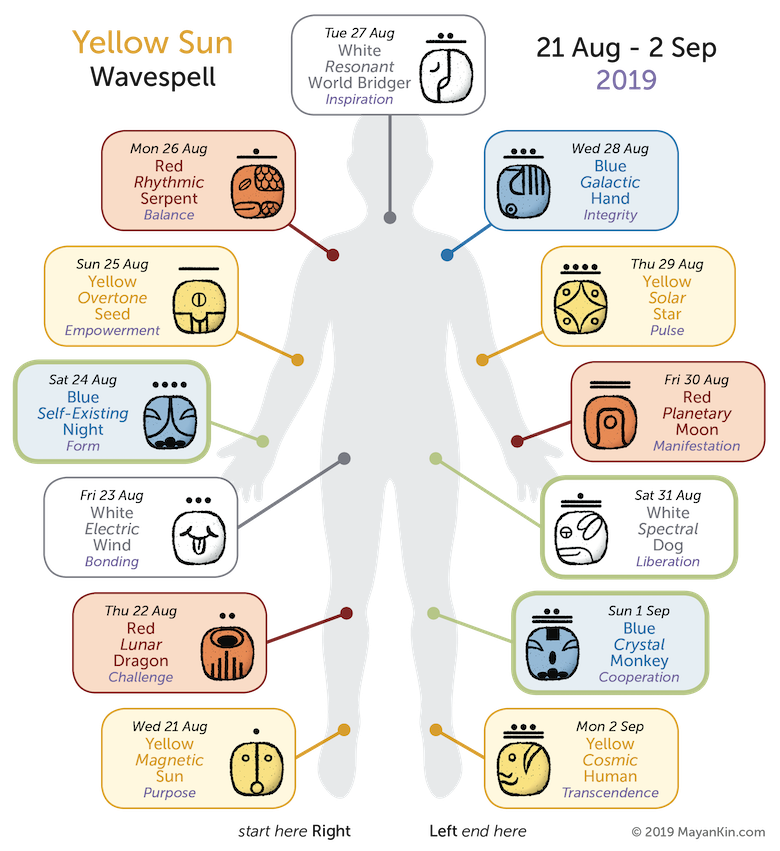 Click on the image to get the printable version
Happy Yellow Sun Wavespell!
How did you feel during the previous Wavespell? Could you take care of your health holistically and get things done? Today the Wavespell of the Yellow Sun starts, bringing us 13 new days to shine! Take this opportunity to step into your own power, reclaim your authority and share your light with others. This is also a great time to get clarity in your relationships and situations that have been felt for you as confusing and disempowering.
Beautiful Full Moon Experience on August 15!
A few days ago, I had the most wonderful opportunity to experience an intimate moment with Mama Killa, grandmother Moon, as I was in the Sacred Valley of Peru connecting with her in the middle of the mountains. Later that night, when I went to bed and switched off all the lights ready to sleep, I opened my eyes and my room was all lighted up! The room had a skylight, which allowed to Moon light to enter above by bed. It was such a magical moment of gratitude and, with tears in my eyes, I looked for my camera and took these photos, which I wanted to share with you today. When I zoomed the photo, I could see a perfect heart in its center created with two leaves, as I was in a wooded area.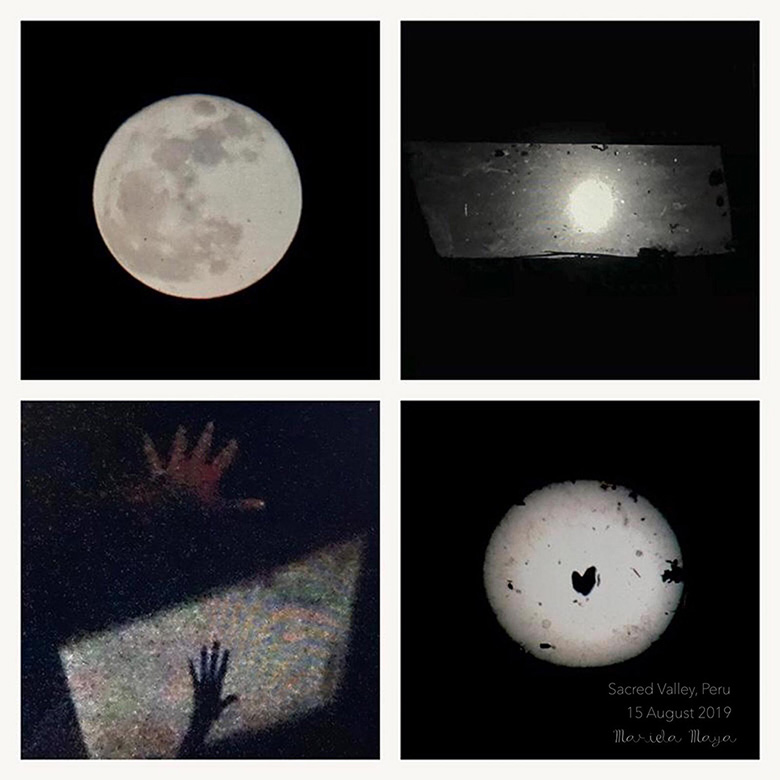 Thank you grandmother Moon! Sulpay-Ki Mama Killa!
Wavespells and Castles
Tzolkin Matrix highlighted
The Yellow Sun Wavespell is the fourth period of 13 days within the Tzolkin cycle. You can see in the image below the days of this Wavespell highlighted including Gregorian dates, and the Red Castle of 52 days it belongs to. Yellow Sun is the last Wavespell of this Castle.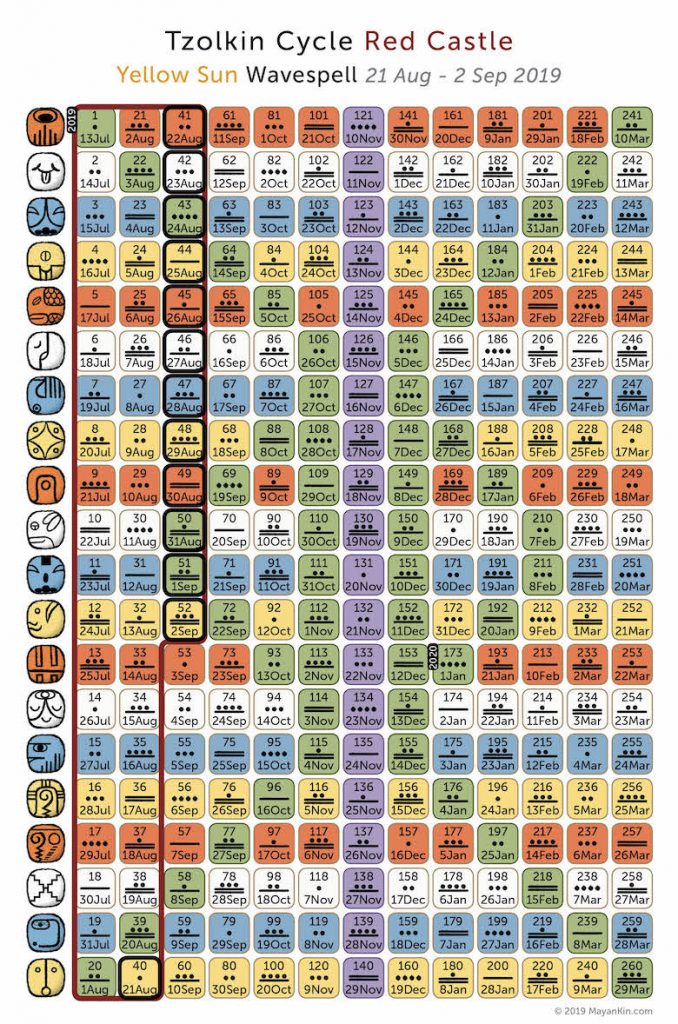 Current Tzolkin Cycles
We are currently transiting the Tzolkin cycle that goes from July 13, 2019 to March 29, 2020. If you are just joining us, you can learn about this Wavespells format and proposal for this cycle here.
Do you want to explore further?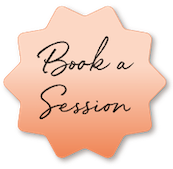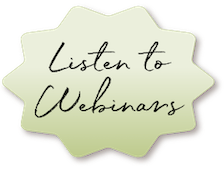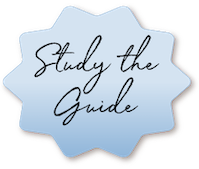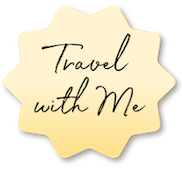 Have a great wavespell and shine brightly!