---
Growing Intentionally
Yellow Magnetic Seed initiates today the Wavespell of the Yellow Seed for the next thirteen days with the underlying theme of growth. A big teaching of this archetype is that, as trees don't grow overnight, we also need to give time to let our ideas, dreams and projects unfold in organic ways.
On the third day of this Wavespell, the second GAP-day column starts this time occurring from 22 to 31 August 2020. Galactic Activation Portals are great gateways to Universal Wisdom and felt with more intensity. Whatever we focus on expands so the invitation during this Wavespell, and especially during these 10 consecutive GAP days, is to be clear with your intentions and what you want to see growing in your life, and do something about it.
This is the fourth and last Wavespell of the Blue Castle that started on 12 July, a period of 52 days of transformation that ends on 1 September. How have you been experiencing it? What are the main lessons?
The Blue Castle is the most intense time in the 260-day Tzolkin cycle since it contains 40 special days and portals. You can click on the image below or here to see what it means and a reference to the Gregorian dates so you can get in tune with it daily and become an Alchemist within this transformational intensity!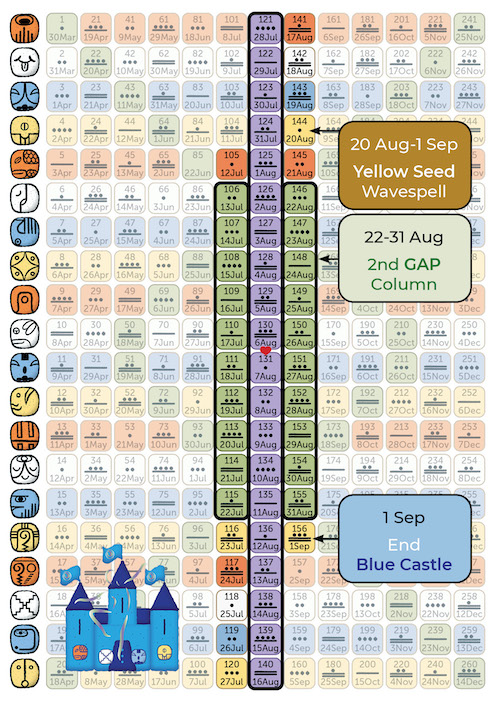 This is a great time for you to focus on what you want to transform in this moment of your life. During this Blue Castle, I am offering special guidance on how to navigate through these turbulent waters. Click here or below for more information.
Interested to learn how to make the most out of the Blue Castle?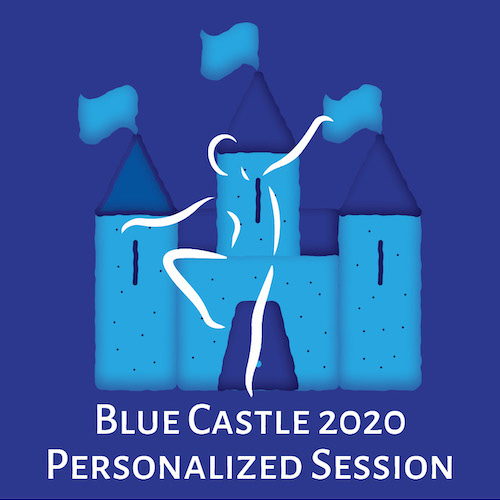 ---
These are the affirmations for the next 13 days:
| Day | Date | | Kin | Affirmation |
| --- | --- | --- | --- | --- |
| 1 | 20 Aug | | Magnetic Seed | I am ready to blossom! |
| 2 | 21 Aug | | Lunar Serpent | I am at peace when shedding the old! |
| 3 | 22 Aug | | Electric World Bridger (GAP) | I am of service as a bridge to others! |
| 4 | 23 Aug | | Self-Existing Hand (GAP) | I shape my world in holistic ways! |
| 5 | 24 Aug | | Overtone Star (GAP) | I empower myself through creativity! |
| 6 | 25 Aug | | Rhythmic Moon (GAP) | I restore balance when I am in the flow! |
| 7 | 26 Aug | | Resonant Dog (GAP) | I am centered in my heart! |
| 8 | 27 Aug | | Galactic Monkey (GAP) | I integrate my experiences with joy! |
| 9 | 28 Aug | | Solar Human (GAP) | I move forward by choosing wisely! |
| 10 | 29 Aug | | Planetary Skywalker (GAP) | I manifest an adventurous life! |
| 11 | 30 Aug | | Spectral Wizard (GAP) | I release what is blocking my self-esteem! |
| 12 | 31 Aug | | Crystal Eagle (GAP) | I share with others my vision! |
| 13 | 1 Sep | | Cosmic Warrior | I am fearless to grow! |
These 13 affirmations, one for each day of this Wavespell, help to get in tune with the daily energies as a way to reflect, meditate, journal, do something creative or whatever inspires you. Say the daily affirmation out loud, see how it feels and move your body. If you are just joining, you can check here the proposal for this cycle to learn the meaning of a Wavespell embodiment and how to do it. Enjoy!
---
Tzolkin Daily Planner for this Cycle!
Digital Downloadable Format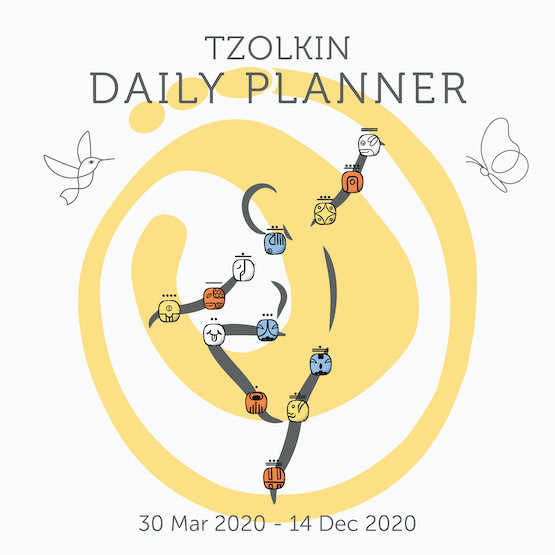 Get the digital version of the Tzolkin Daily Planner here so you can start planning your days in more meaningful and playful ways! As you embody the Wavespell daily, this Planner is also a great companion to log any special experience, as a synchronicity, insight, dream, event and others.
---
Do you want to explore further?