---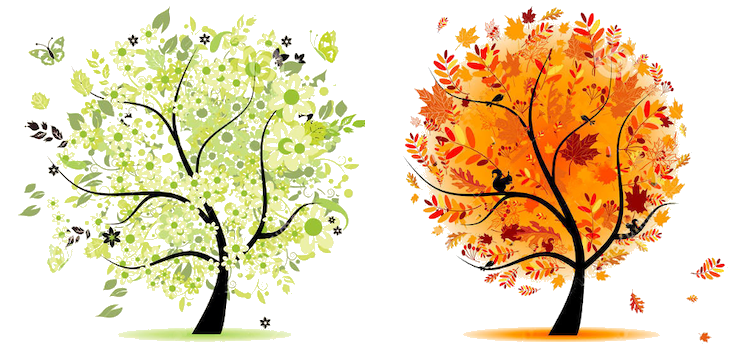 Happy Equinox on March 20!
As we are about to end Winter in the North Hemisphere, a new Season is starting. Spring is a time of renewal and new beginnings, when Nature awakens and we switch into action. The new buds, birds singing, blue sky and nicer weather fill us with enthusiasm and we feel energized to move forward and create new things.
In the South, Autumn starts and the leaves begin falling from the trees, the days become more cloudy and rainy, and temperatures drop. It is a time to slow down in gratitude for one's harvest, while releasing what no longer serves.
On the Equinox, day and night are of equal length, representing light and darkness in balance. This symbolic crossroad can be experienced as a sacred time for reflection and self-awareness, as we sync with Nature and experience its flow within us.
Yellow Human's archetype is about stepping into universal Wisdom and integrating its lessons daily so we can make choices from a place of love, rather than fear. What a great opportunity to experience the changing of the Seasons consciously and to put into practice their teachings, as we honor Nature's cycles and our inner rhythms.
On another token, this Equinox also marks the start of the astrological year with Aries being the first sign of the zodiac cycle. It amazes me to think that we have been in this "pandemic mode" for a full year already with all of its difficulties and also opportunities. I invite you to read here what I wrote exactly a year ago when this shift started. The Wavespell of the Yellow Human gives closure to the White Castle of Refinement, a period of 52 days to discern what we want to keep and what we want to let go of, as we organize ourselves based on our needs and priorities.
---
Are you ready to become conscious of your choices and do what is best for you and the greater good of all?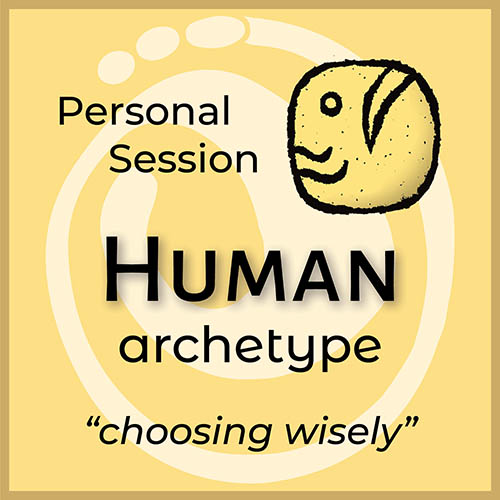 ---
Empower yourself by gaining new perspectives and clarity!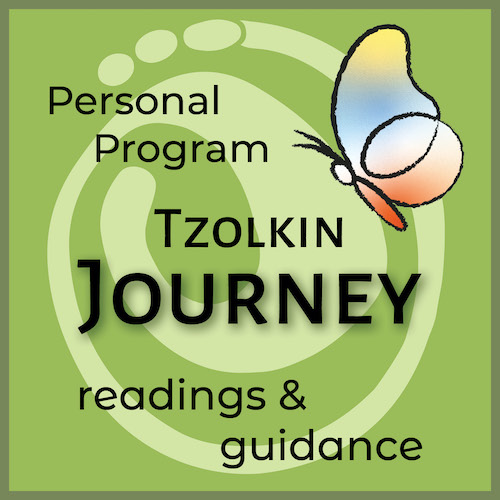 ---
Tzolkin Daily Planner for the Current Cycle
Digital Product in PDF format (letter or A4 paper size)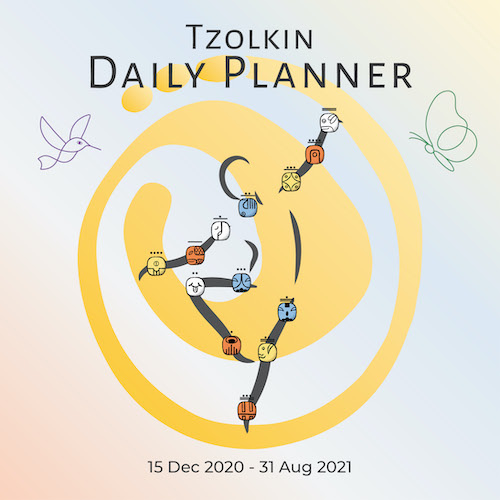 Get the digital version of the Tzolkin Daily Planner here so you can start planning your days in more meaningful and playful ways! As you embody the Wavespell daily, this Planner is also a great companion to log any special experience, as a synchronicity, insight, dream, event and others.
---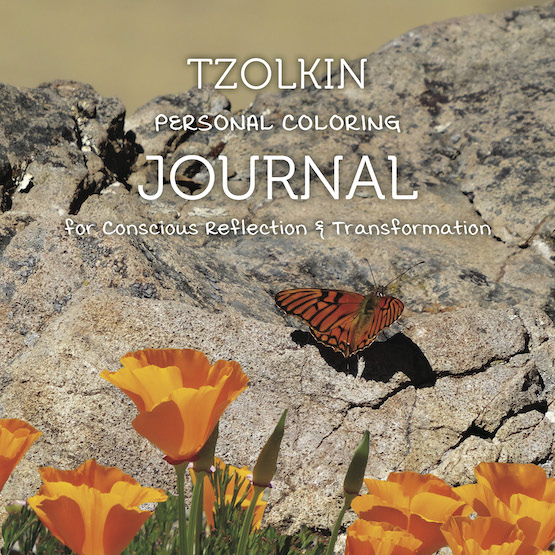 Are you ready to embark on a journey of self-discovery, empowerment and personal growth? This Personal Coloring Journal will help you embrace your life experiences in more creative and profound ways by becoming mindful (and heartful) of your surroundings and mainly of what is happening within you! This creative coloring journal is a great way to become aware of how you experience each day while getting in tune with the Tzolkin 260-day cycle.
---
Do you want to explore further?