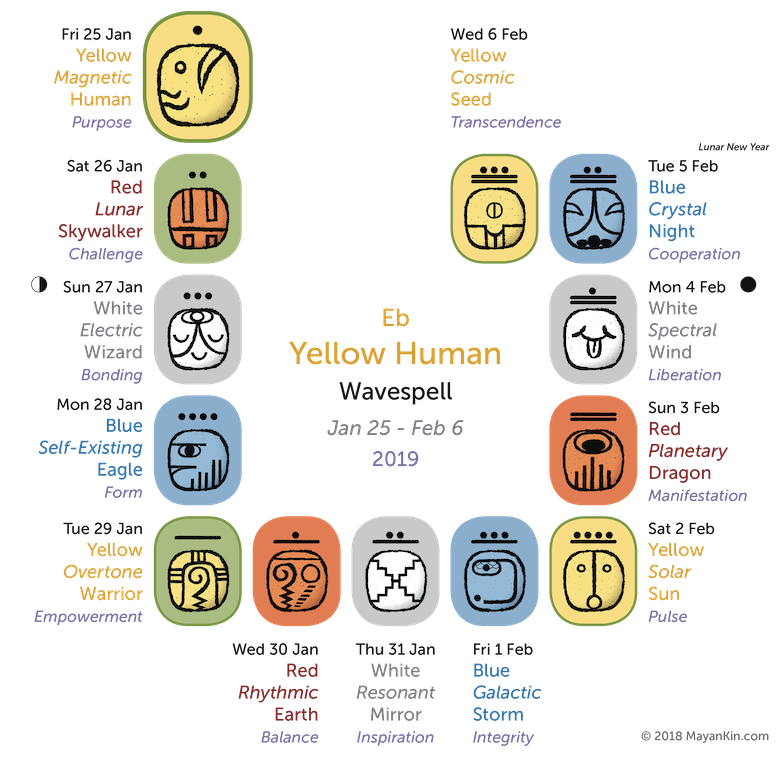 (click on image for more details – separate page will open)
Making Wise Choices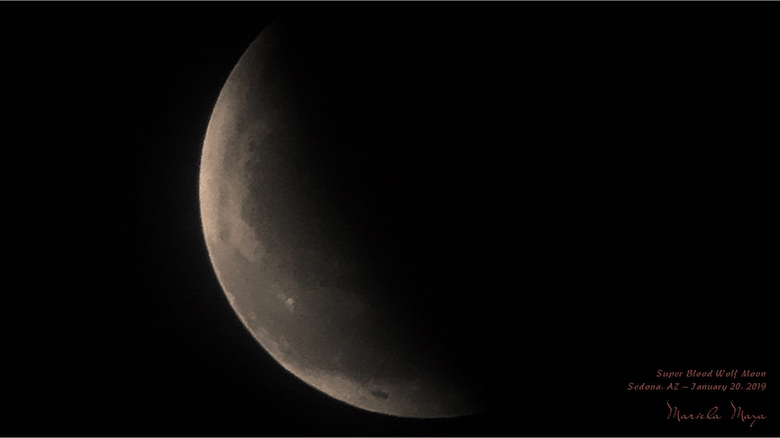 Super Blood Wolf Moon in Sedona AZ, Total Lunar Eclipse, January 20, 2019
Last Sunday, we were not very sure if to drive to Airport Mesa to see the eclipse as it was very cloudy during the day and there were still some clouds at night. At the end, we chose to go anyway, willing to enjoy the eclipse energies even if we wouldn't be able to see Mama Killa. As magic happens, the skies cleared up in perfect timing and we did have the gift of seeing the Full Moon's transformation. As soon as the eclipse ended, the skies got cloudy again…. It all felt as if perfectly orchestrated, and we were certainly very happy with our choice!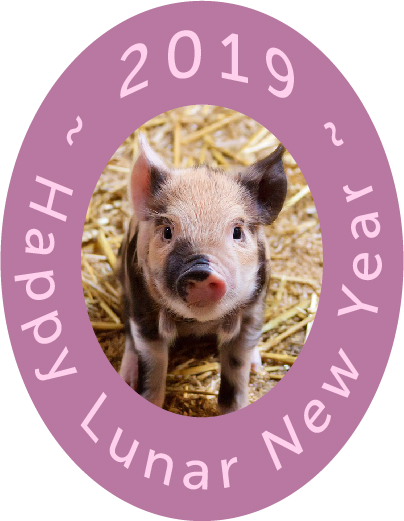 Happy New Lunar Year of the Earth Pig
As the Year of the Earth Dog is about to end, the New Lunar Year of the Earth Pig starts on February 5, 2019. Pig is the last of the 12 Chinese zodiac signs representing the end of a cycle that started in 2007. Previous Pig years were 1935, 1947, 1959, 1971, 1983, 1995, 2007.
Pig is a more relaxing sign, joyful, motivated and can sometimes also get distracted in pleasure and generosity. The focus this year is to take care of one's health overall, and give closure to unhealthy relationships, lifestyles and spending habits.
The twelve signs of the Chinese zodiac complement each year with one of these five elements: Water, Wood, Fire, Earth and Metal and the same sign-element combination repeats itself every 60 years. The previous Pig year was in 2007, and Earth Pig Year in 1959.
Current Cycle
From October 26, 2018 to July 12, 2019 (to read about the proposal and format for this cycle and download useful documents click here).
In Lak'esh & Munay,

Yellow Electric Star
In Lak'esh means "I am another yourself!", a Mayan greeting that recognizes the Divine in each living Being. It's a message of Unity that reminds us that, when we give, we are also receiving. In this way, the Mayan honored and respected each other, reinforcing the belief that we are all interconnected: what we do to others and to our environment will also affect ourselves in the end…
Munay means both 'Love' and 'Beauty' in Quechua, the language of the Incas. Munay, translated as 'To love', is one of the three principles of the Andean way.