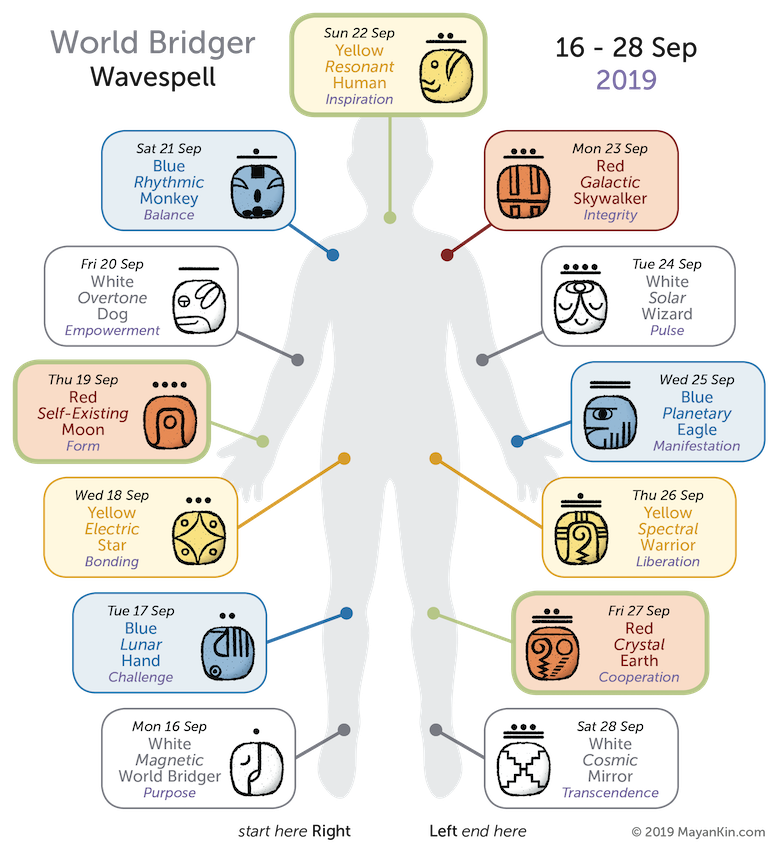 Click on the image to get the printable version
Happy White World Bridger Wavespell!
How were the last couple of weeks for you? Could you explore within and without? We just finished our Creativity week in Cusco and it was truly wonderful. Today the Wavespell of the White World Bridger starts, bringing us 13 new days to bridge our worlds. A great way to do that is through creativity, the infinite field of imagination, inspiration, and freedom! When we create, we surrender to something larger than oneself, we become aware of the beauty that resides in endless possibilities of creation, and of integration. Let go of any judgement and control for the outcome, become a unique bridge between the ordinary day-to-day life and the realm of magic where anything can manifest. As you create and become present in the now, bridge mind and heart, and thought, feeling and action. And, most important, have fun during the creative process!
Surrendering to our Creative Selves
Wavespells and Castles
Tzolkin Matrix Highlighted
The White World Bridger Wavespell is the sixth period of 13 days within the Tzolkin cycle. You can see in the image below the days of this Wavespell highlighted including Gregorian dates, and the White Castle of 52 days it belongs to. White World Bridger is the second Wavespell of this Castle.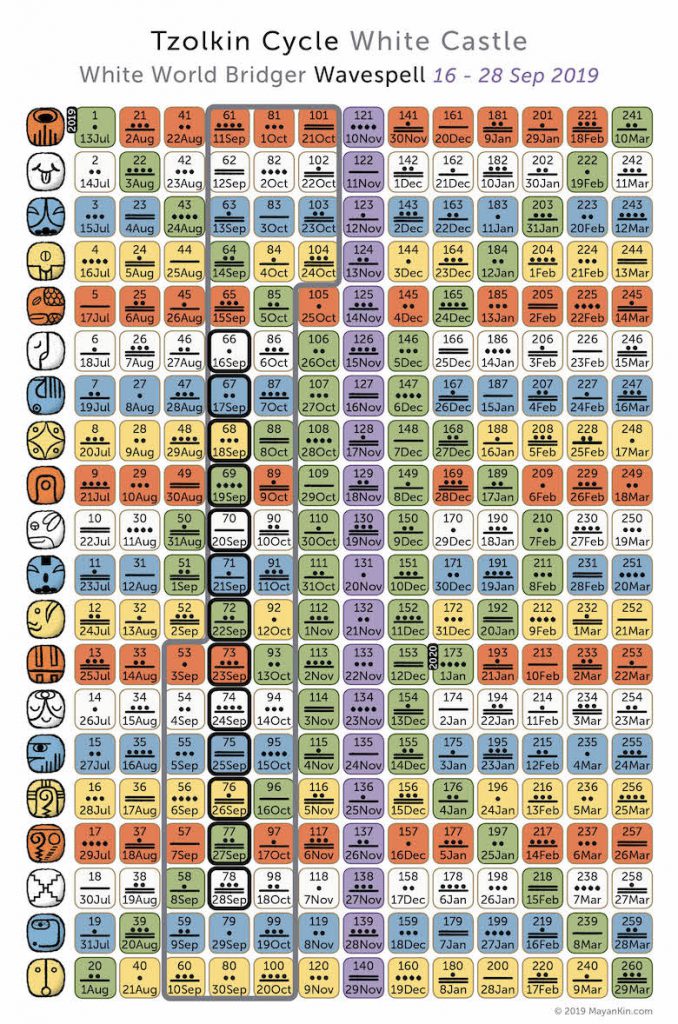 Current Tzolkin Cycles
We are currently transiting the Tzolkin cycle that goes from July 13, 2019 to March 29, 2020. If you are just joining us, you can learn about this Wavespells format and proposal for this cycle here.
Do you want to explore further?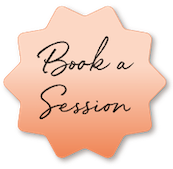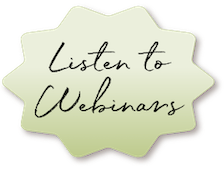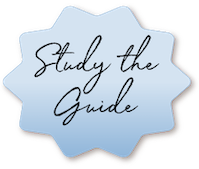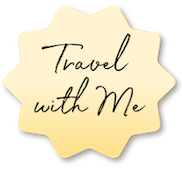 Lots of Munay to All!