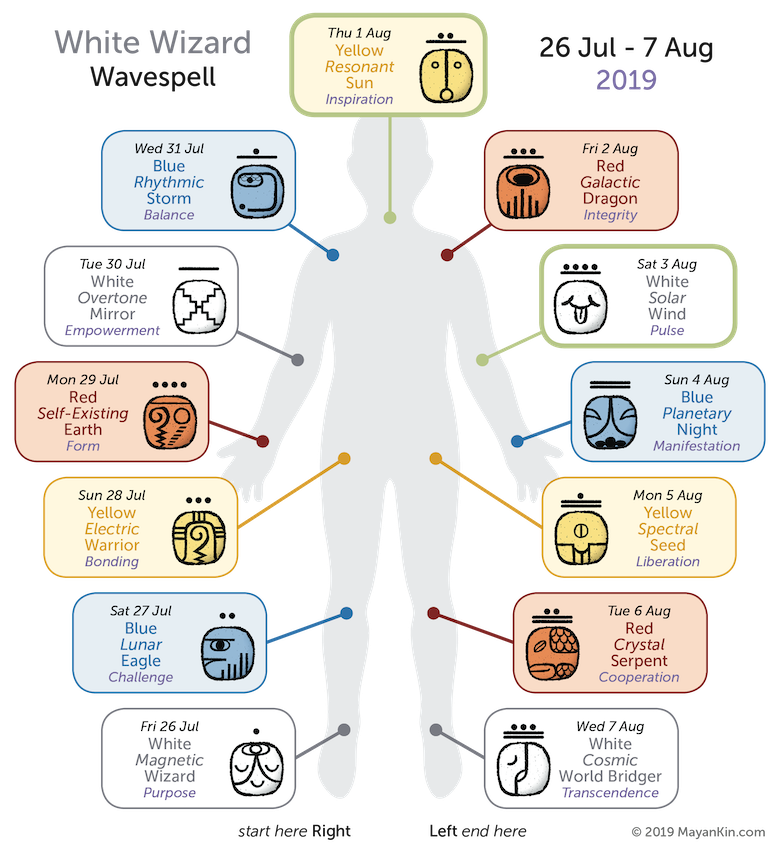 Click on the image to get the printable version
Happy White Wizard Wavespell!
How did you feel during the first Wavespell of this cycle that ended yesterday? Were you able to take time to connect with your intentions and set new goals for the next 260 days? Today the Wavespell of the White Wizard starts, bringing us 13 new days of pure Magic! A time to step into the magical realm where everything is possible, to feel self-confident to manifest more magic in the world, and to create little daily rituals as a way to experience an extraordinary life.
Happy 13 Moon Calendar New Year!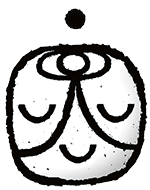 After celebrating yesterday the Day out of Time, today a New Year starts based on the 13Moon Calendar.
Each time we celebrate a year with a Magnetic Tone (1 dot on top of the glyph), not only it represents the start of a new Wavespell, but it also initiates a new period of 13 years called a Chamber. Today, White Magnetic Wizard gives birth to a whole new chapter for all of us to create and experience magic globally!
We certainly cannot deny the fact that we are currently living in very turbulent times where things not necessarily feel very magical… But the more of us that keep the vibration high and put our attention on what really matters, the easier it will become to experience an important shift on a larger scale. Rather than getting "hooked in the drama" of what is happening around, go within, awaken your inner magician, bring forth your own magic, your own medicine, and your own inspiration to create a more beautiful and magical world for all!
Happy Pachamama Month in August!
Honoring our Beloved Mother Earth
For thousands of years, Native people around the world lived in physical and spiritual communion with Mother Earth and Nature's elements, in a relationship based on respect and love for the planet and all living beings. Nature's cycles were revered and humans lived in harmony with the rest of creation.
Although this connection has been somehow neglected by modern society, especially since the days of industrialization, there are still communities and individuals globally that keep traditions alive as a way to express gratitude and love for Mother Earth, thanking her for nurturing and giving us all we need to subsist.
From Quechua and Aymara languages, Pachamama can be understood as Mother Earth and it is a focal point in the Andean cosmovision. Through rituals and celebrations, many indigenous communities in Peru, Ecuador, Bolivia and the North of Argentina pay tribute to the Earth on August every year, known as the Month of the Pachamama. Let's unite our hearts with those loving ceremonies and give thanks to Mother Earth, this month and every single day of our existence!
Wavespells and Castles
Tzolkin Matrix highlighted
The White Wizard Wavespell is the second period of 13 days within the Tzolkin cycle. You can see in the image below the days of this Wavespell highlighted including Gregorian dates, and the Red Castle of 52 days it belongs to.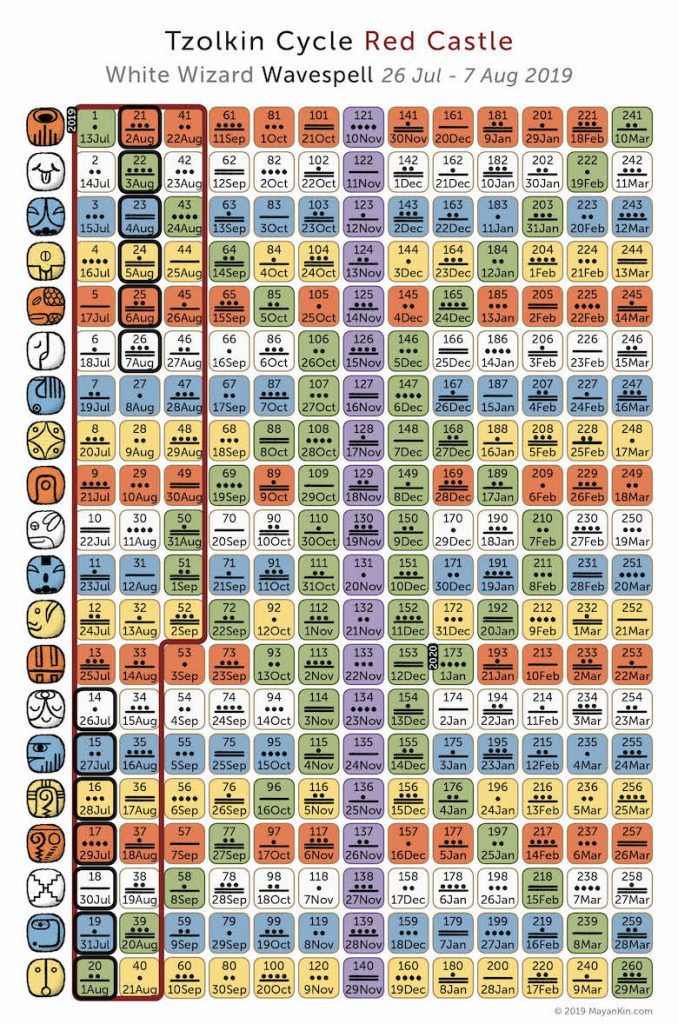 Current Tzolkin Cycles
We are currently transiting the Tzolkin cycle that goes from July 13, 2019 to March 29, 2020. If you are just joining us, you can learn about this Wavespells format and proposal for this cycle here.
Do you want to explore further?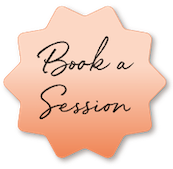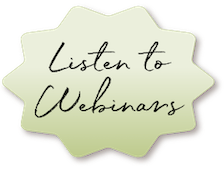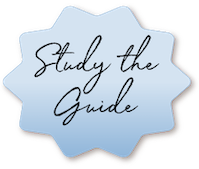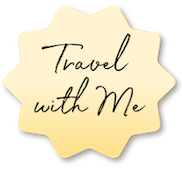 May we all allow Magic to manifest in our lives, as we share our own magic with others!