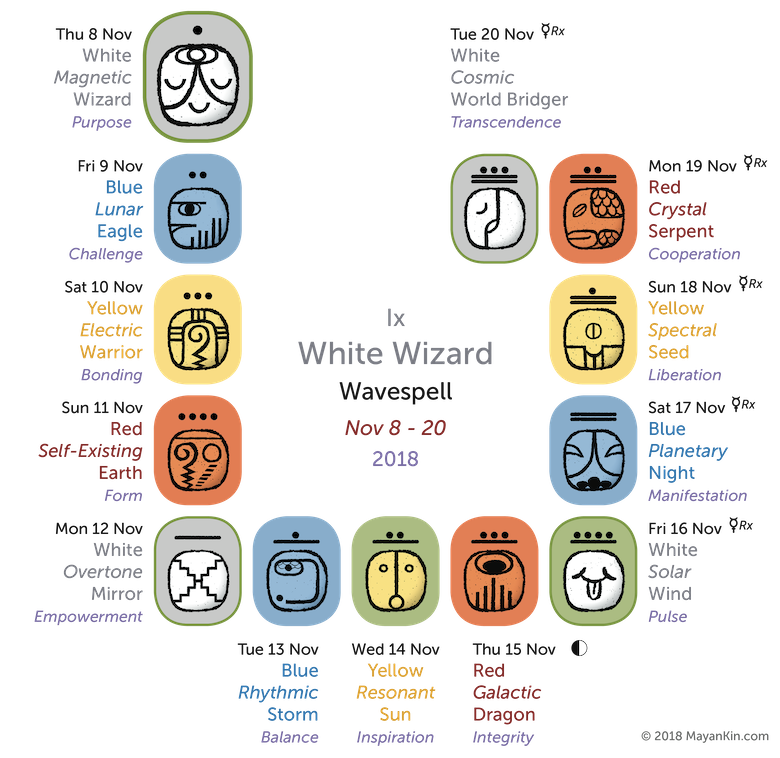 (click on image for more details – separate page will open)
Lots of Magic to All!
It is so easy to get caught in the day-to-day routine filled with deadlines and responsibilities that we tend to forget how magical life can truly be. Magic is an experience; it is when we are present in the moment and we feel empowered, confident, calm and happy. We know that we are part of something greater than oneself. Magical and inspiring moments create a sense of awe and wonder. Some experience it through Nature, creativity, traveling, music, meditation, ceremony, cooking, and so many others. It can be as simple as seeing a beautiful rainbow, a vibrant sunset, a colorful butterfly or joyful hummingbird. How do you experience magic?
Current Cycle
From October 26, 2018 to July 12, 2019 (to read about the proposal and format for this cycle and download useful documents click here).
In Lak'esh & Munay,

Yellow Electric Star
In Lak'esh means "I am another yourself!", a Mayan greeting that recognizes the Divine in each living Being. It's a message of Unity that reminds us that, when we give, we are also receiving. In this way, the Mayan honored and respected each other, reinforcing the belief that we are all interconnected: what we do to others and to our environment will also affect ourselves in the end…
Munay means both 'Love' and 'Beauty' in Quechua, the language of the Incas. Munay, translated as 'To love', is one of the three principles of the Andean way.