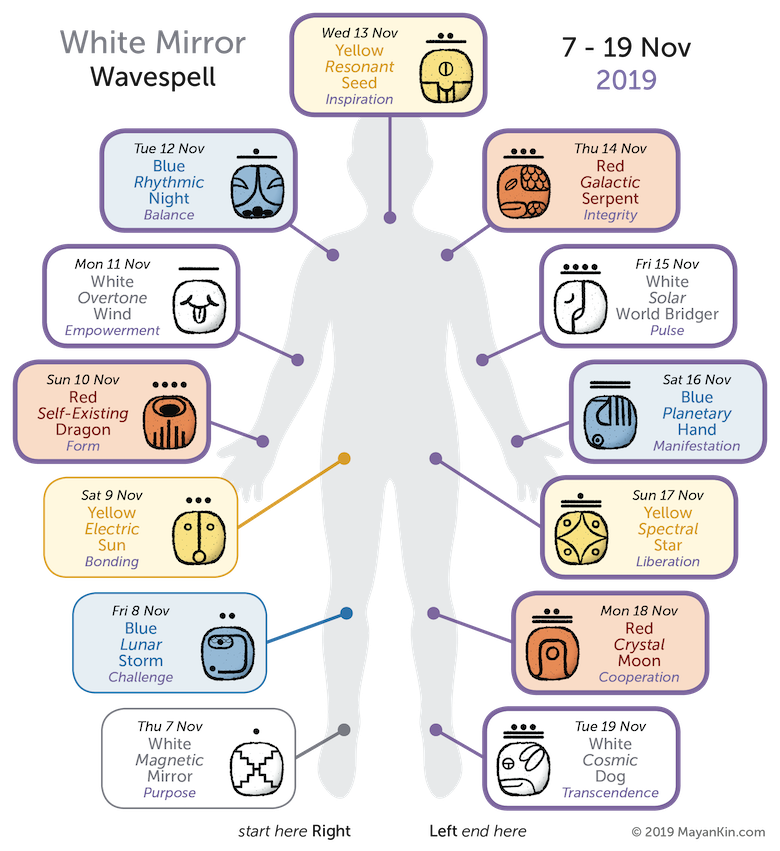 Click on the image to get the printable version
Happy White Mirror Wavespell!
We finally had rain here in Sedona after a very dry summer and beginning of autumn compared to last year. Nature seems to be very happy now with birds singing and wild life enjoying the changes in weather. As we get closer to Thanksgiving and a more hectic schedule for many around the Holiday season, this is a great time to reflect on our journey and discern what we want to keep and what we want to let go of in this moment of our lives. The more harmonious we feel within, the more colorful our reflection will be on others.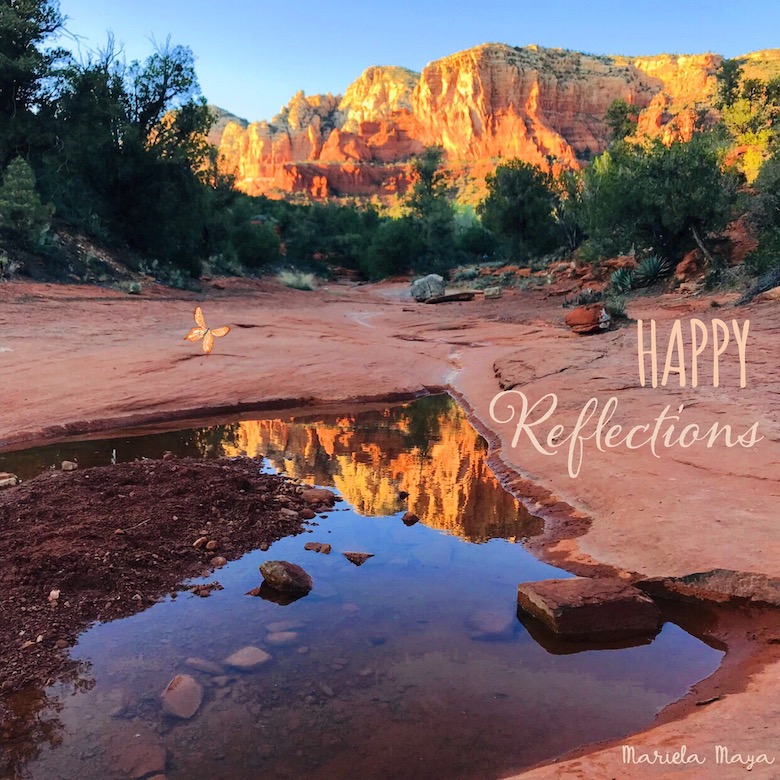 Blue Castle Updated Document
Transforming through Intensity ~ 25 October to 15 December 2019
On the fourth day of this Wavespell, Red Self-Existing Dragon initiates a period of 20 days representing a time to be centered and aligned in between the intensity of the Galactic Activation Portals. In the current Tzolkin cycle, the 20 Core days within the Mystic Column go from November 10-29, 2019.
And on the last day of this Wavespell, we will be at the Heart of the Tzolkin! White Cosmic Dog on November 19 invites us to open our hearts to oneself and all creation and experience transcendental love. You can read more about the Blue Castle of Transformation by clicking here or on the image below.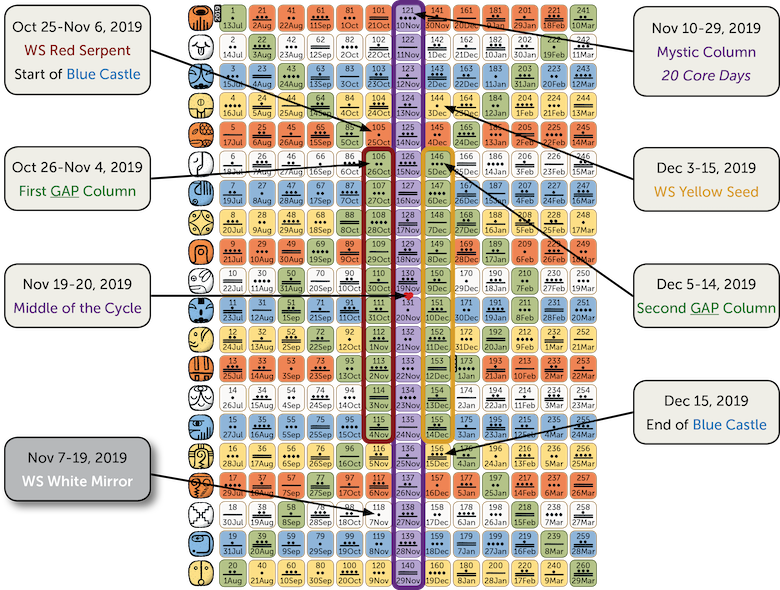 Wavespells and Castles
Tzolkin Matrix Highlighted
The White Mirror Wavespell is the tenth period of 13 days within the Tzolkin cycle. You can see in the image below the days of this Wavespell highlighted including Gregorian dates, and the Blue Castle of 52 days it belongs to. White Mirror is the second Wavespell of this Castle.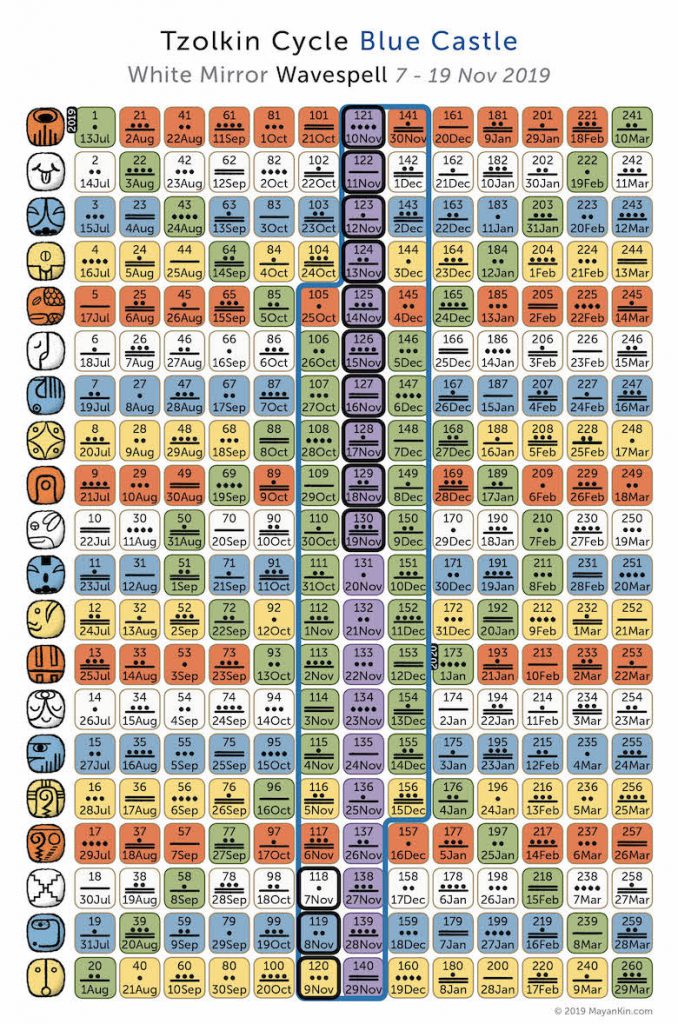 Current Tzolkin Cycles
We are currently transiting the Tzolkin cycle that goes from July 13, 2019 to March 29, 2020. If you are just joining us, you can learn about this Wavespells format and proposal for this cycle here.
Do you want to explore further?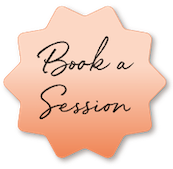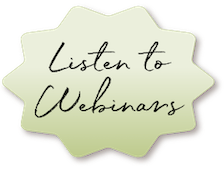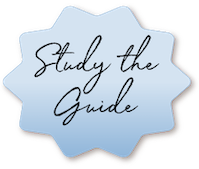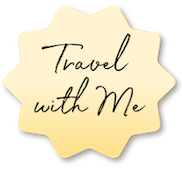 Happy Reflections!