25 July 2020
Happy Day out of Time!
And Happy Birthday to me! 🙂
I rarely share personal messages, but today is a special day for me as I am turning 50! In addition to celebrating half of a century, I start today a new period in my life for the next 13 years called the White Chamber. For those of you that are familiar with the Tzolkin, you know that it is a great event when our birthdays fall on a Magnetic Tone, or day one of a Wavespell, which only happens every 13 years.
My Red Chamber that ended yesterday started in 2007, and so many things happened in my life since!
While I have been on this magical path of meaningful and conscious living for over 20 years, I finally let go of the corporate world the day I turned 40, today exactly 10 years ago.
That same year my website MayanKin was born, creating a new sacred space to share with others this wonderful and empowering tool that I love. Recently, I celebrated the rebirth of MayanKin in a different platform, and with new format and content.
Transitioning today from a period of initiations with the Adventurous Red Skywalker, and entering now in this new chapter with the discerning energies of White Mirror, I am currently experiencing a personal phase of transformation while also developing new things to share. I will keep you posted when whatever is birthing arises.
In the meantime, if you haven't had the chance to see the interview I had with my friend Maya Zacharow during her Global Summit, "Attuning to the Voice of Mother Earth", I invite you to see it here or by clicking on the image below.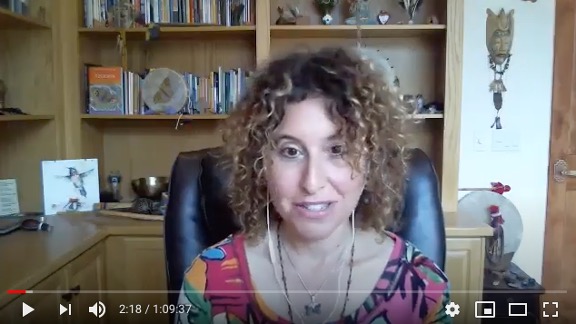 Other Important Upcoming Dates
Happy New Year! July 26, 2020
Happy New Year of the Blue Lunar Storm in the 13 Moon Calendar! Tomorrow, an intense year of transformation starts for all of us while we choose to step out of duality and discern what is best for oneself and the greater good of all.
Beginning of the Mystic Column
On the fourth day of the White Mirror Wavespell, the Mystic Column starts with Red Self-Existing Dragon on July 28. This column in the middle of the Tzolkin cycle symbolically represents our spine that keeps us straight and aligned in the middle of the intensity of the two Galactic Activation Portal day columns. You can read more about it in the Blue Castle document.
Happy Pachamama Day! August 1, 2020
From Quechua and Aymara languages, Pachamama means Mother Earth and it is a focal point in the Andean Cosmovision. Through rituals and celebrations, many indigenous communities in Peru, Ecuador, Bolivia and the North of Argentina pay tribute to the Earth on August every year, known as the "Month of the Pachamama".
It is time to restore our right relationship with Pachamama in appreciation and ayni, sacred reciprocity, and for humans to treat one another with respect and compassion.
May Coronavirus be a reset button to heal and reconnect with life for what it truly is! Thank you Pachamama ❤️
Heart of the Tzolkin on August 6, 2020
Every cycle, Kins 130-131 represent the Heart of the Tzolkin, positioned in the center and middle of the Tzolkin matrix. Kin 130 is White Cosmic Dog, the last day of the White Mirror Wavespell. It teaches us that, when we discern was is best for us and act accordingly, we create a heart-centered and happy life, and we are ready to transcend to a more playful and enjoyable state of being.
---
And now, I am about to leave my house to celebrate my day with Pachamama, this time only her and I, to reflect and deepen my connection with what I am feeling and wanting in this moment of my life. I am ready for it!
---
The White Mirror Wavespell is the second Wavespell in the Blue Castle. This is the most intense time in the 260-day Tzolkin cycle since it contains 40 special days and portals. You can click on the image below or here to see what it means and a reference to the Gregorian dates so you can get in tune with it daily and become an Alchemist within this transformational intensity!
This is a great time for you to focus on what you want to transform in this moment of your life. During this Blue Castle, I am offering special guidance on how to navigate through these turbulent waters. Click here or below for more information.
Interested to learn how to make the most out of the Blue Castle?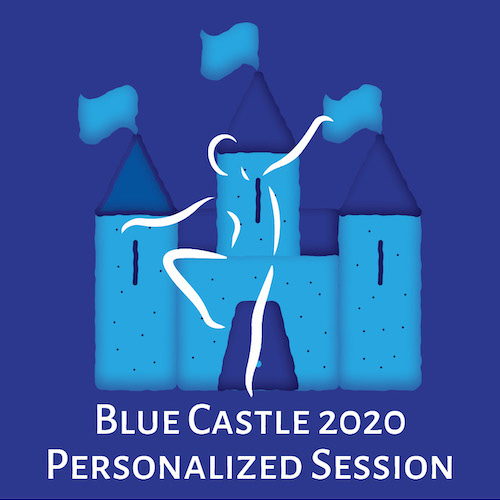 ---
These are the affirmations for the next 13 days:
| Day | Date | | Kin | Affirmation |
| --- | --- | --- | --- | --- |
| 1 | 25 Jul | | Magnetic Mirror | I am ready to experience a harmonious life! |
| 2 | 26 Jul | | Lunar Storm | I am at peace when embracing the storm! |
| 3 | 27 Jul | | Electric Sun | I am of service by providing clarity! |
| 4 | 28 Jul | | Self-Existing Dragon (Core) | I shape my world by taking care of myself! |
| 5 | 29 Jul | | Overtone Wind (Core) | I empower myself through honest communication! |
| 6 | 30 Jul | | Rhythmic Night (Core) | I restore balance when following my intuition! |
| 7 | 31 Jul | | Resonant Seed (Core) | I am in tune with my intentions for growth! |
| 8 | 1 Aug | | Galactic Serpent (Core) | I integrate passion, action and… rest! |
| 9 | 2 Aug | | Solar World Bridger (Core) | I move forward by surrendering to my path! |
| 10 | 3 Aug | | Planetary Hand (Core) | I manifest a healthy life on all levels! |
| 11 | 4 Aug | | Spectral Star (Core) | I release what blocks me from seeing beauty! |
| 12 | 5 Aug | | Crystal Moon (Core) | I share with others what makes me happy! |
| 13 | 6 Aug | | Cosmic Dog (Core) | I live a heart-centered life, all is well! |
These 13 affirmations, one for each day of this Wavespell, help to get in tune with the daily energies as a way to reflect, meditate, journal, do something creative or whatever inspires you. Say the daily affirmation out loud, see how it feels and move your body. If you are just joining, you can check here the proposal for this cycle to learn the meaning of a Wavespell embodiment and how to do it. Enjoy!
---
Tzolkin Daily Planner for this Cycle!
Digital Downloadable Format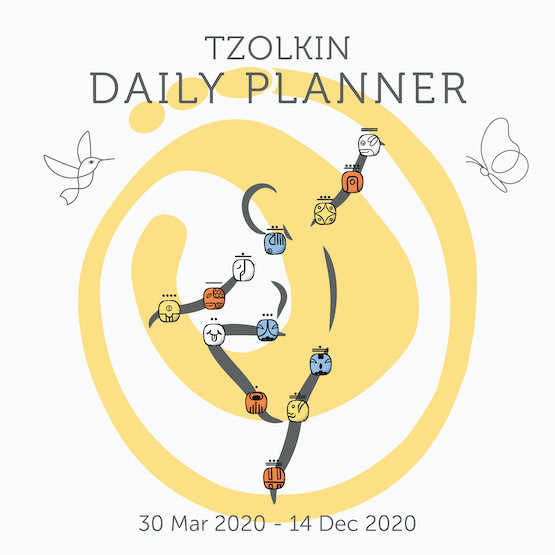 Get the digital version of the Tzolkin Daily Planner here so you can start planning your days in more meaningful and playful ways! As you embody the Wavespell daily, this Planner is also a great companion to log any special experience, as a synchronicity, insight, dream, event and others.
---
Do you want to explore further?