Experiencing Munay
In Quechua, the language of the Incas, Munay means Love. It is a pure and natural state of being and of living in beauty. In Munay, we experience life from an expansive place of joy and wellbeing with respect and appreciation for all that is. When in Munay, we know that we are a thread within the Web of Life; it heightens our awareness and helps us to open one's heart. One of the most beautiful ways to experience Munay is when being in Nature and consciously feeling a deeper connection with Pachamama, Mother Earth, and its living beings. Munay is the language of the Heart!
Wavespell of the White Dog
July 27 – August 8, 2018
It's Time to Be in our Hearts!
If you are interested in the 13 questions that accompany this Wavespell please click here.
(The spiral shown in the linked message contains the dates for the previous cycle)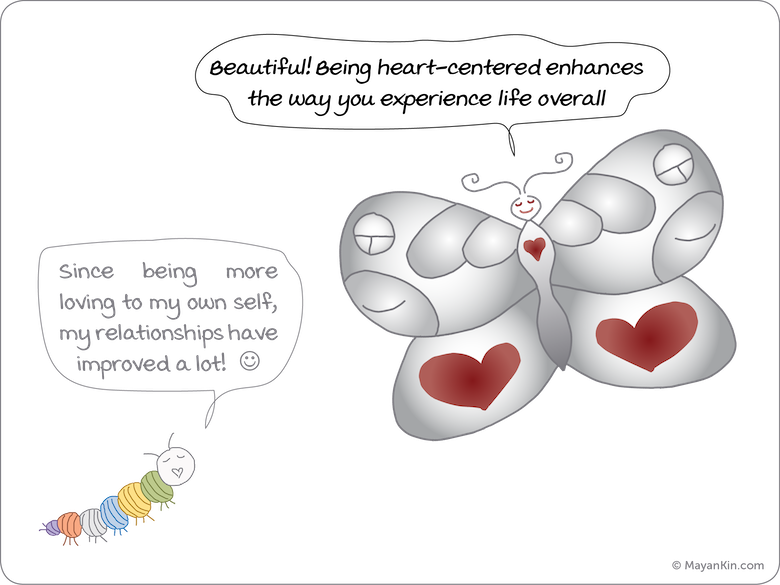 August Month of Pachamama
Honoring our Beloved Mother Earth
For thousands of years, Native people around the world lived in physical and spiritual communion with Pachamama, Mother Earth, in a relationship based on respect and love for the planet and all living beings. Nature's cycles were revered and humans lived in harmony with the rest of creation.
Although this connection has been neglected by modern society, especially since the days of industrialization, there are still communities and individuals globally that keep traditions alive as a way to express gratitude and love for Mother Earth, thanking her for nurturing and giving us all we need to be here.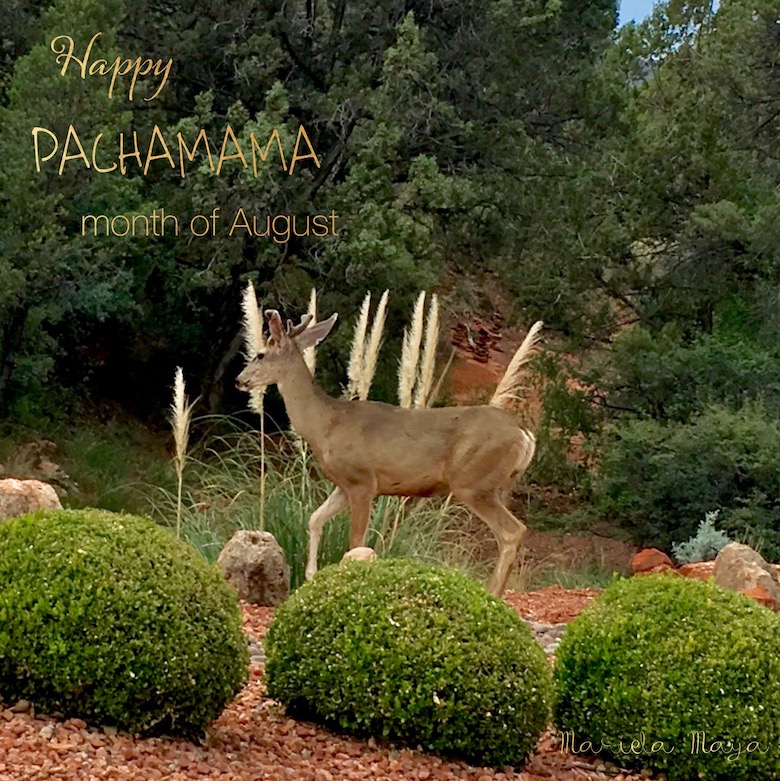 From Quechua and Aymara languages, Pachamama can be understood as Mother Earth and it is a focal point in the Andean cosmovision. Through ceremonies, many indigenous communities in Peru, Ecuador, Bolivia and the North of Argentina pay tribute to the Earth on August every year, known as the "Month of the Pachamama". Let's celebrate with our hearts and join those loving ceremonies as we give thanks to Mother Earth, today and always!
Eclipses & Retrogrades
The Wavespell of the White Dog starts with a Total Lunar Eclipse in Aquarius Full Moon. This eclipse is in between two Partial Solar Eclipses, all happening between July and August. It is a very special eclipse since it is the longest of this century! You will be able to see the Moon turning red if you are located in Australia, Asia, Africa, Europe and South America. Unfortunately, I will not be able to take photos here in Sedona this time : -)
Another particular event today (July 27-28) is that Mars will also be closest to Earth in 15 years and it will be easily visible with naked eyes.
In addition to these three eclipses, six planets are currently retrograde including Mercury that started a couple of days ago. While these transitions may be felt as intense, emotional and confusing at times, this is a great opportunity to slow down, go within, connect deeply with one's heart and heal old wounds from the past.
Happy Hearts and Munay to all!
Current Cycle
February 8, 2018 to October 25, 2018 (to read about the proposal and format for this cycle and download useful documents click here).
In Lak'esh & Munay,

Yellow Electric Star
In Lak'esh means "I am another yourself!", a Mayan greeting that recognizes the Divine in each living Being. It's a message of Unity that reminds us that, when we give, we are also receiving. In this way, the Mayan honored and respected each other, reinforcing the belief that we are all interconnected: what we do to others and to our environment will also affect ourselves in the end…
Munay means both 'Love' and 'Beauty' in Quechua, the language of the Incas. Munay, translated as 'To love', is one of the three principles of the Andean way.