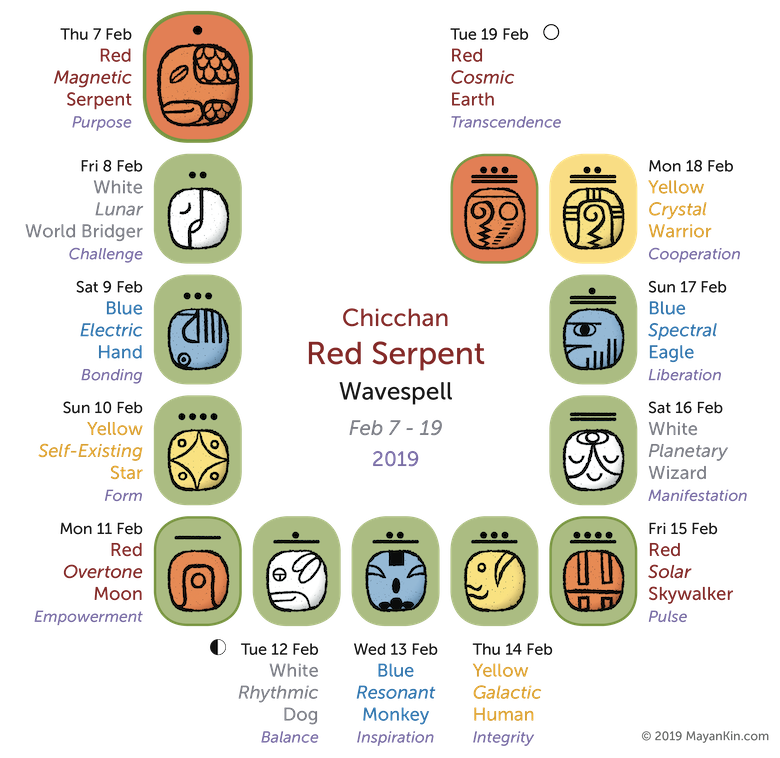 (click on image for more details – separate page will open)
HAPPY BLUE CASTLE OF TRANSFORMATION!
Transforming through Intensity ~ February 7 to March 30, 2019
Within the Tzolkin cycle of 260 days, there are five periods of time called Castles in its modern interpretation, and each has 52 days. The Blue Castle of Transformation is the most intense period of all since it contains special days and portals. You can click on the image below or here to see a detailed document with its meaning and additional information on the two Galactic Activation Portal columns (GAP days), and the Core Days of the Mystic Column. The Harmonic Module or 260-day matrix shows the Gregorian dates for this Castle so you can get in tune with it daily and become an Alchemist within this transformational intensity!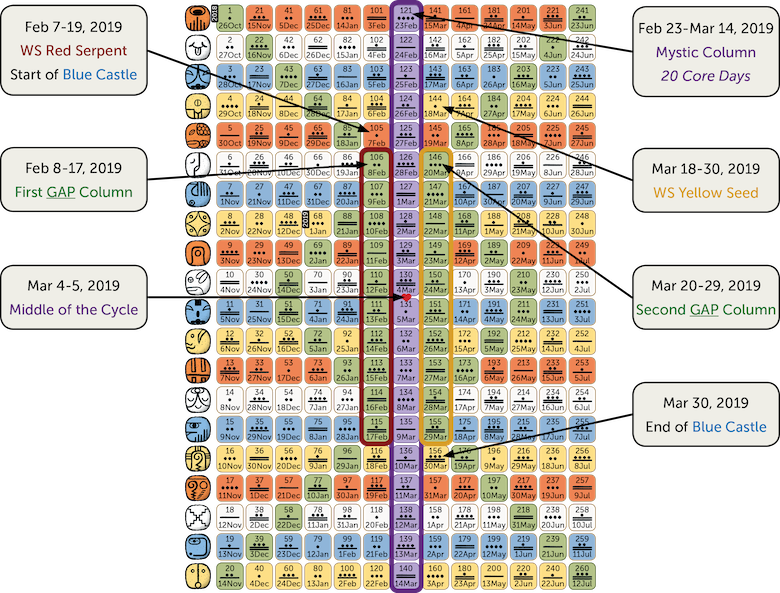 Current Cycle
From October 26, 2018 to July 12, 2019 (to read about the proposal and format for this cycle and download useful documents click here).
In Lak'esh & Munay,

Yellow Electric Star
In Lak'esh means "I am another yourself!", a Mayan greeting that recognizes the Divine in each living Being. It's a message of Unity that reminds us that, when we give, we are also receiving. In this way, the Mayan honored and respected each other, reinforcing the belief that we are all interconnected: what we do to others and to our environment will also affect ourselves in the end…
Munay means both 'Love' and 'Beauty' in Quechua, the language of the Incas. Munay, translated as 'To love', is one of the three principles of the Andean way.