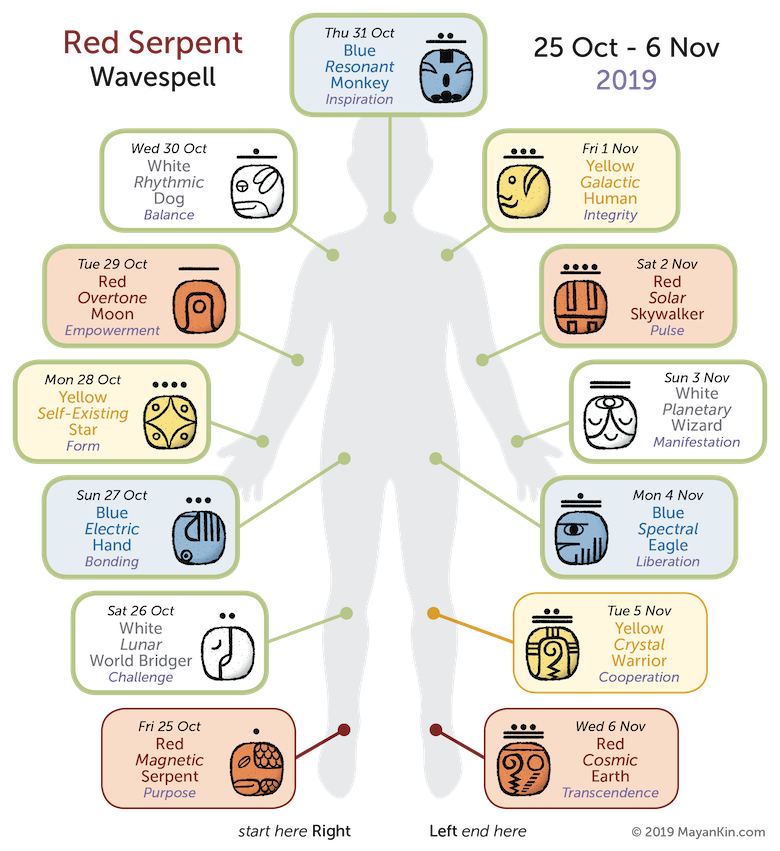 Click on the image to get the printable version
Happy Red Serpent Wavespell!
How amazing days with lots of great experiences and gifts for the soul! One of them, which is very symbolic for the Wavespell that starts today, was a snake that shed its skin in our backyard and left it for us to easily find it. We just had a group visiting Sedona and we shared a beautiful Andean Despacho ceremony where I put a piece of the snake's skin in the South for healing and for assisting us to shed what no longer serves us. The group left very late and it was windy so we kept the Despacho bundle outside to burn it today. Well, it seems that the loving energies of the group attracted a handsome deer who came to our backyard for a couple of hours to eat and rest. What can you symbolically "shed" in these days?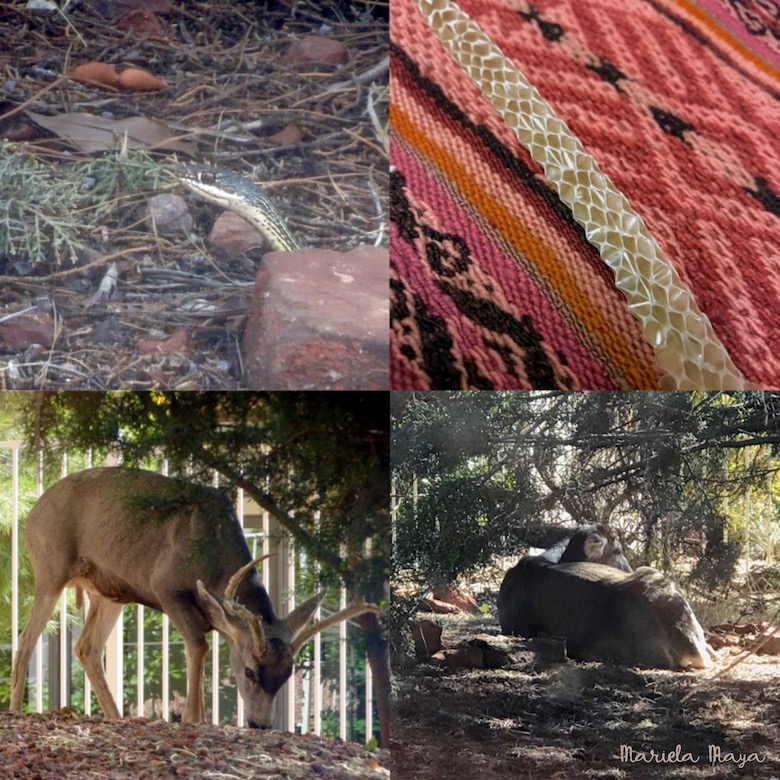 Happy Blue Castle of Transformation!
Transforming through Intensity ~ 25 October to 15 December 2019
Within the Tzolkin cycle of 260 days, there are five periods of time called Castles in its modern interpretation, and each has 52 days. The Blue Castle of Transformation is the most intense period of all since it contains special days and portals. You can click on the image below or here to see a detailed document with its meaning and additional information on the two Galactic Activation Portal columns (GAP days), and the Core Days of the Mystic Column. The Harmonic Module or 260-day matrix shows the Gregorian dates for this Castle so you can get in tune with it daily and become an Alchemist within this transformational intensity!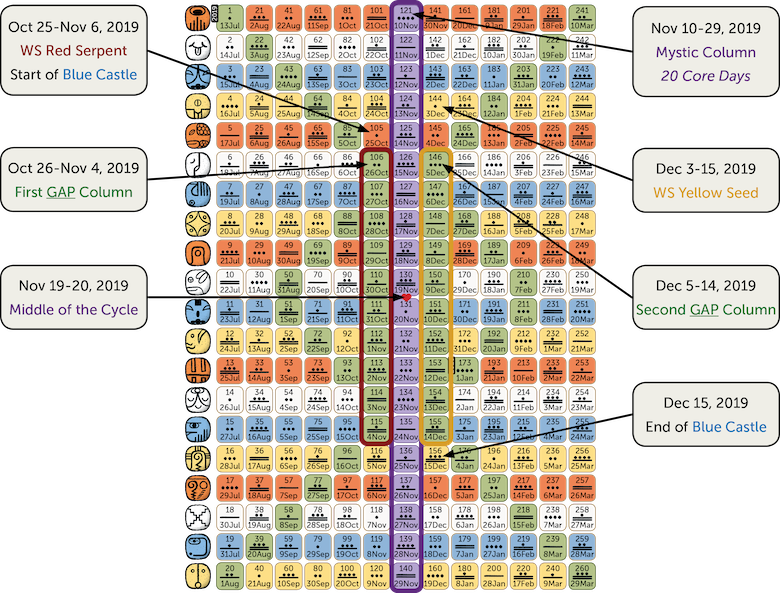 Mercury Retrograde ~ 31 October to 20 November 2019
In the middle of this Red Serpent Wavespell, Mercury goes retrograde until November 20. When Mercury seems to be in 'reverse', it is a great time to 're': re-visit, re-view, re-store and re-boot! Mercury is the planet that rules communications so, when retrograde, it is associated with having an overall impact on productivity, creating misunderstandings, problems with technology, travels and delays. From another perspective, Mercury is also known as the Messenger of the Gods (Hermes in Greek mythology) and, when retrograde, it is necessary to stop and listen as it has important messages to give to us. Rather than moving forward and starting new projects, the next three weeks are perfect for reflecting on where we are at the moment as we give closure to what we have already started. And Red Serpent reminds us in the meantime to take care of our health and rest!
Wavespells and Castles
Tzolkin Matrix Highlighted
The Red Serpent Wavespell is the ninth period of 13 days within the Tzolkin cycle. You can see in the image below the days of this Wavespell highlighted including Gregorian dates, and the Blue Castle of 52 days it belongs to. Red Serpent is the first Wavespell of this Castle.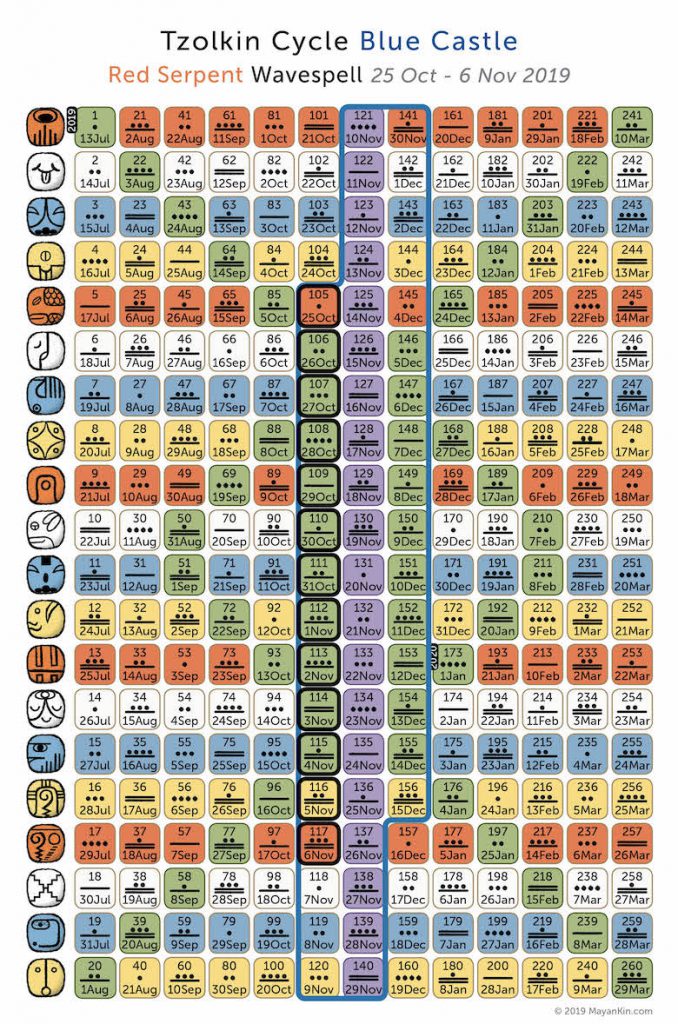 Current Tzolkin Cycles
We are currently transiting the Tzolkin cycle that goes from July 13, 2019 to March 29, 2020. If you are just joining us, you can learn about this Wavespells format and proposal for this cycle here.
Do you want to explore further?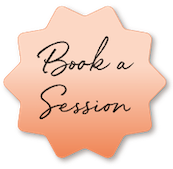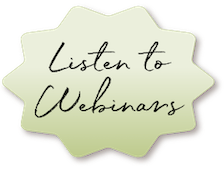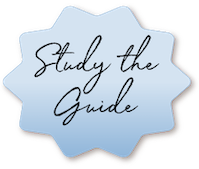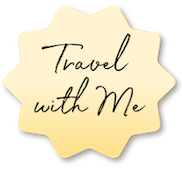 Happy shedding!