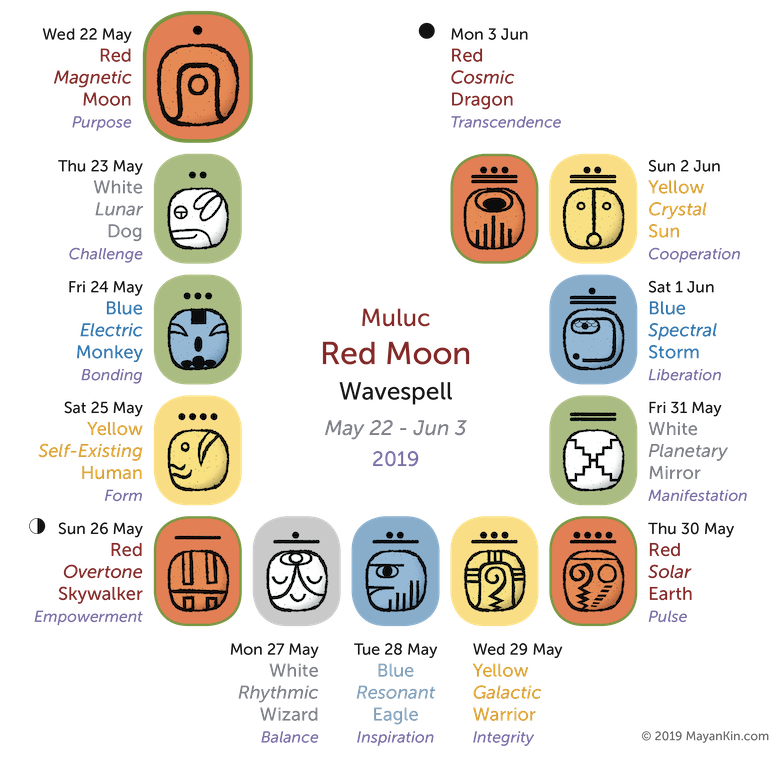 (click on image for more details – separate page will open)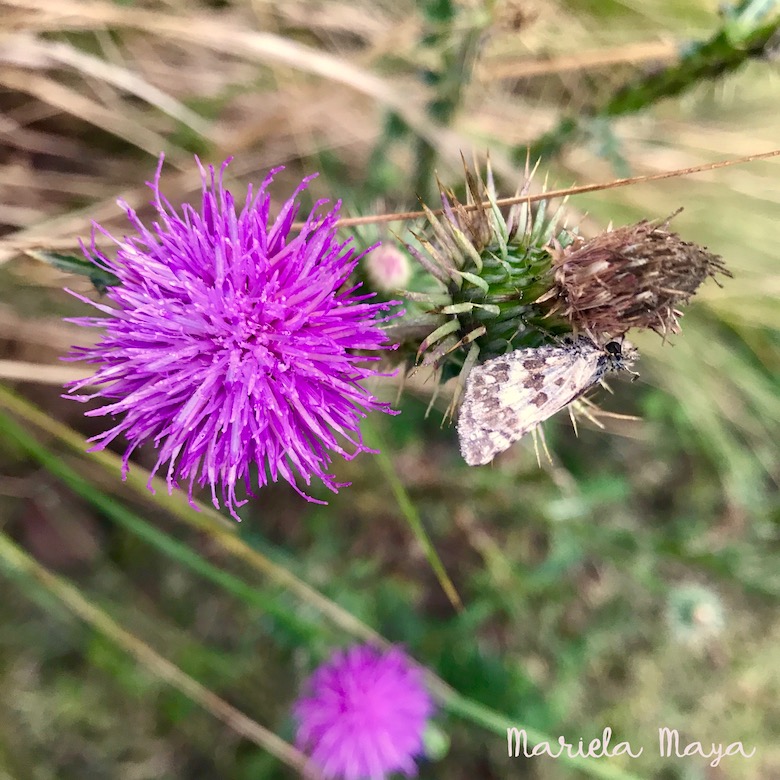 On our last day in Capilla del Monte in Cordoba, we had a magical hike in a mountain called Colchiqui or Charalqueta that has a powerful history of death and rebirth. At the start of the hike, and very connected on a heart level, I took this photo because I loved the bright color of the flower. I later realized it contains the cycles of life with a little bud of birth in the background, full blossom and death including the butterfly of transformation! Flowing in beauty, and just being.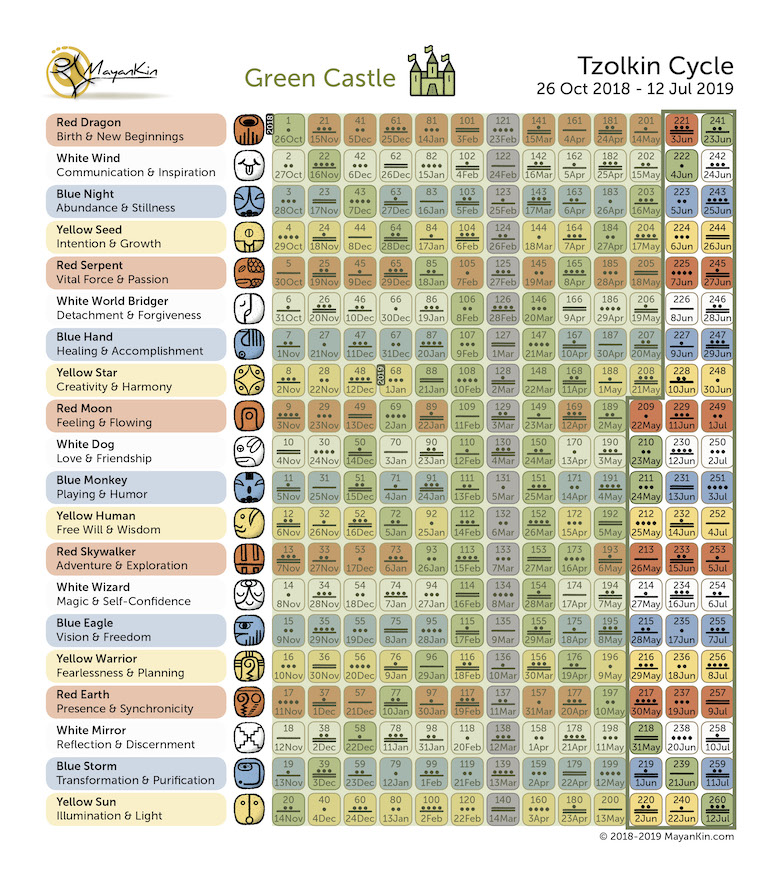 Green Castle of Transcendence
from May 22 to July 12, 2019
Red Magnetic Moon initiates the fifth and last period of 52 days within this Tzolkin cycle of 260 days. Until July 12, 2019, we are invited to wrap up what we started on October 26, 2018 and get ready for a new chapter in our lives. What are the most important things for you to give closure to in this time frame?
Current Cycle
From October 26, 2018 to July 12, 2019 (to read about the proposal and format for this cycle and download useful documents click here).
In Lak'esh & Munay,

Yellow Electric Star
In Lak'esh means "I am another yourself!", a Mayan greeting that recognizes the Divine in each living Being. It's a message of Unity that reminds us that, when we give, we are also receiving. In this way, the Mayan honored and respected each other, reinforcing the belief that we are all interconnected: what we do to others and to our environment will also affect ourselves in the end…
Munay means both 'Love' and 'Beauty' in Quechua, the language of the Incas. Munay, translated as 'To love', is one of the three principles of the Andean way.