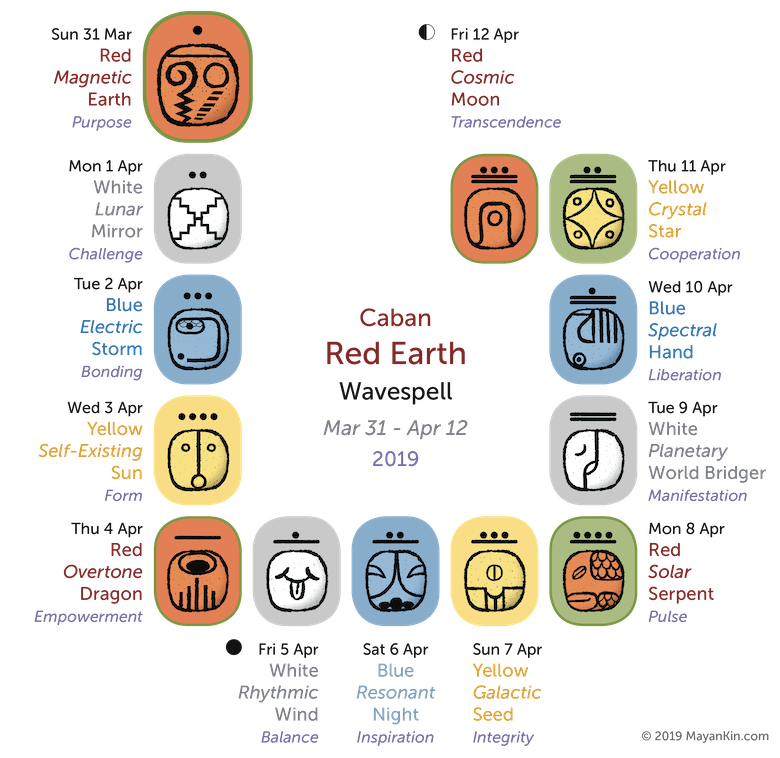 (click on image for more details – separate page will open)
Happy Yellow Castle Of Ripening!
After the intensity of the Blue Castle of Transformation, we start today a new period of 52 days to ripen what we have been transforming. On its first day, Red Magnetic Earth reminds us of the importance to stay grounded and present in each moment. One of the things that disconnects us most from our own essence is to have our minds wandering back and forth between the past and the future, missing the gifts and beauty that the present time offers. What are you thinking of in this moment? And what are you feeling? Are there any sounds, scents and colors that catch your attention where you are right now? Bring your conscious awareness to this instant and you will be amazed how simple it is to shift your connection and life experiences, as you notice all the synchronicities unfolding.
Current Cycle
From October 26, 2018 to July 12, 2019 (to read about the proposal and format for this cycle and download useful documents click here).
In Lak'esh & Munay,

Yellow Electric Star
In Lak'esh means "I am another yourself!", a Mayan greeting that recognizes the Divine in each living Being. It's a message of Unity that reminds us that, when we give, we are also receiving. In this way, the Mayan honored and respected each other, reinforcing the belief that we are all interconnected: what we do to others and to our environment will also affect ourselves in the end…
Munay means both 'Love' and 'Beauty' in Quechua, the language of the Incas. Munay, translated as 'To love', is one of the three principles of the Andean way.