---
Experiencing the "Here and Now"
Red Magnetic Earth initiates today a new Wavespell for the next 13 days where one of the main themes is Being Present. When our minds are constantly busy with regrets or judgements from the past and fears for the future, we stay in a state of anxiety and disconnection. What happened, happened, we cannot change the past. What will happen, we don't know for sure. Red Earth invites us to be in the moment, breathe in the now, and be aware of our outer environment and inner world. What helps you to stay present?
I invite you to read the dialogue below between the caterpillar who comes up with all her issues and asks the butterfly for guidance. If you are just joining us, you can check the format for this cycle here.
---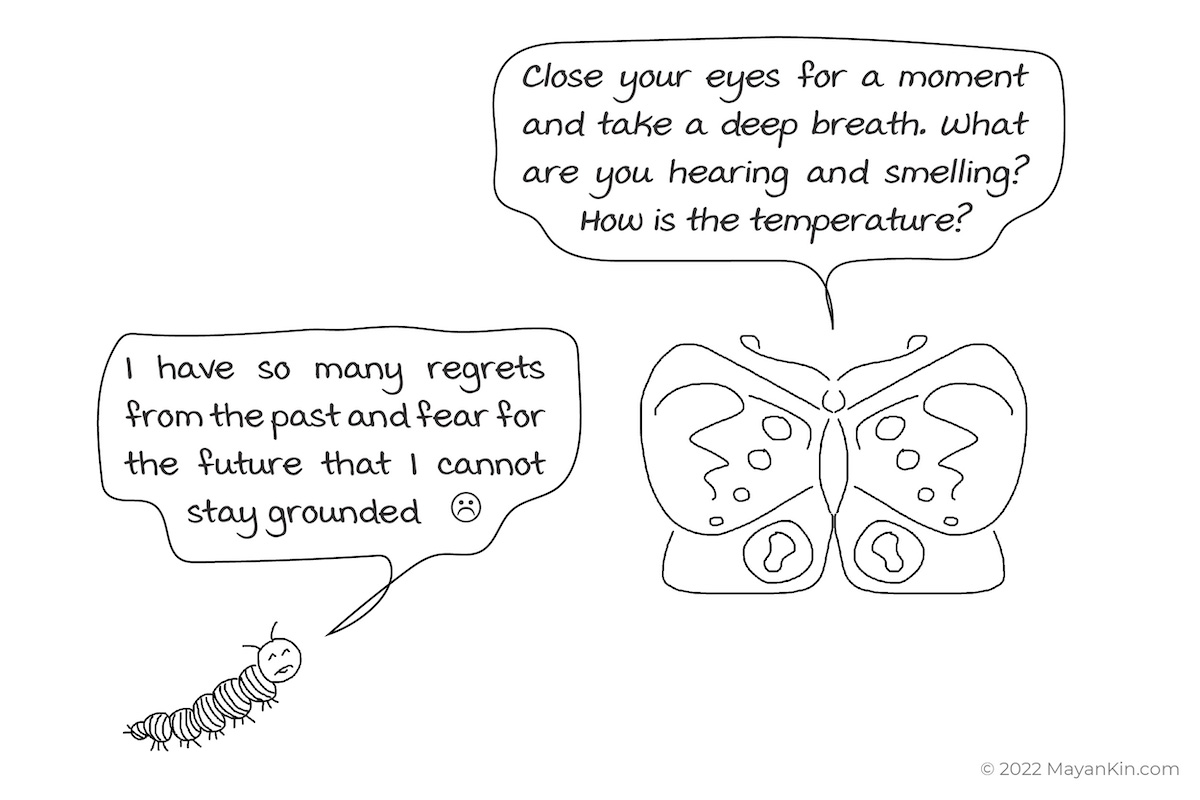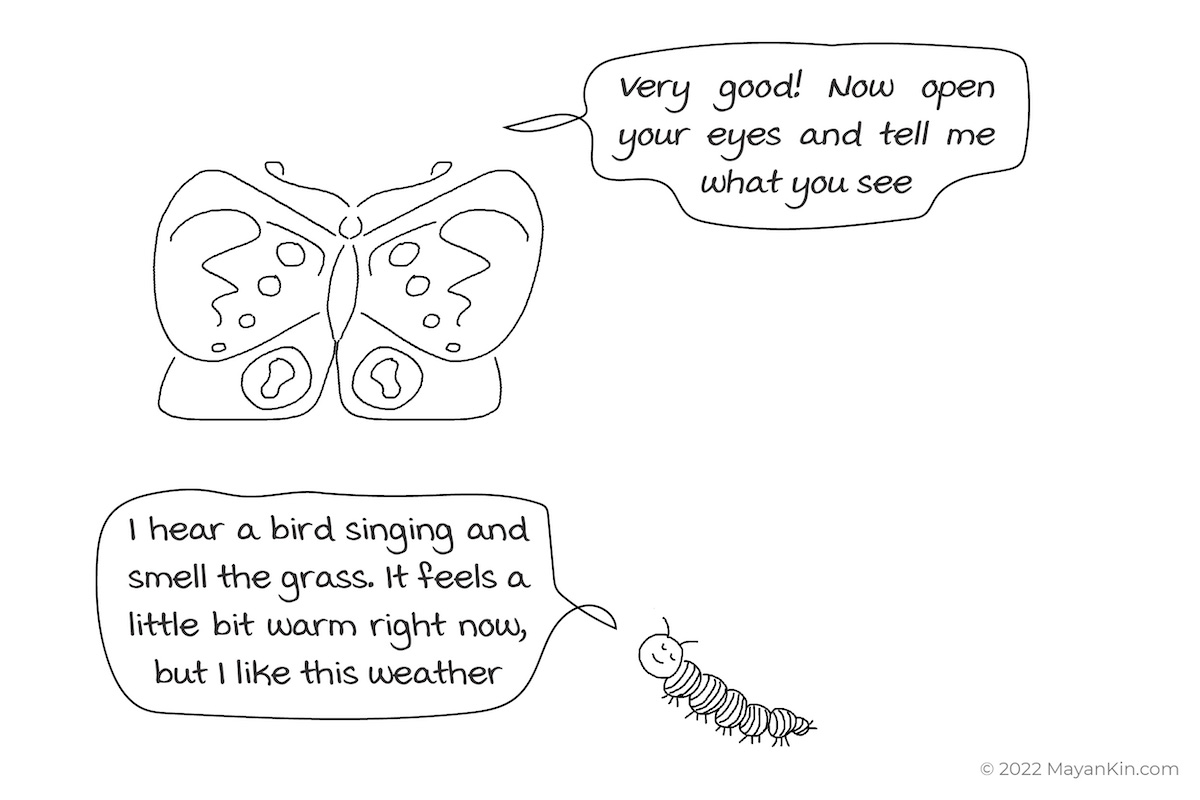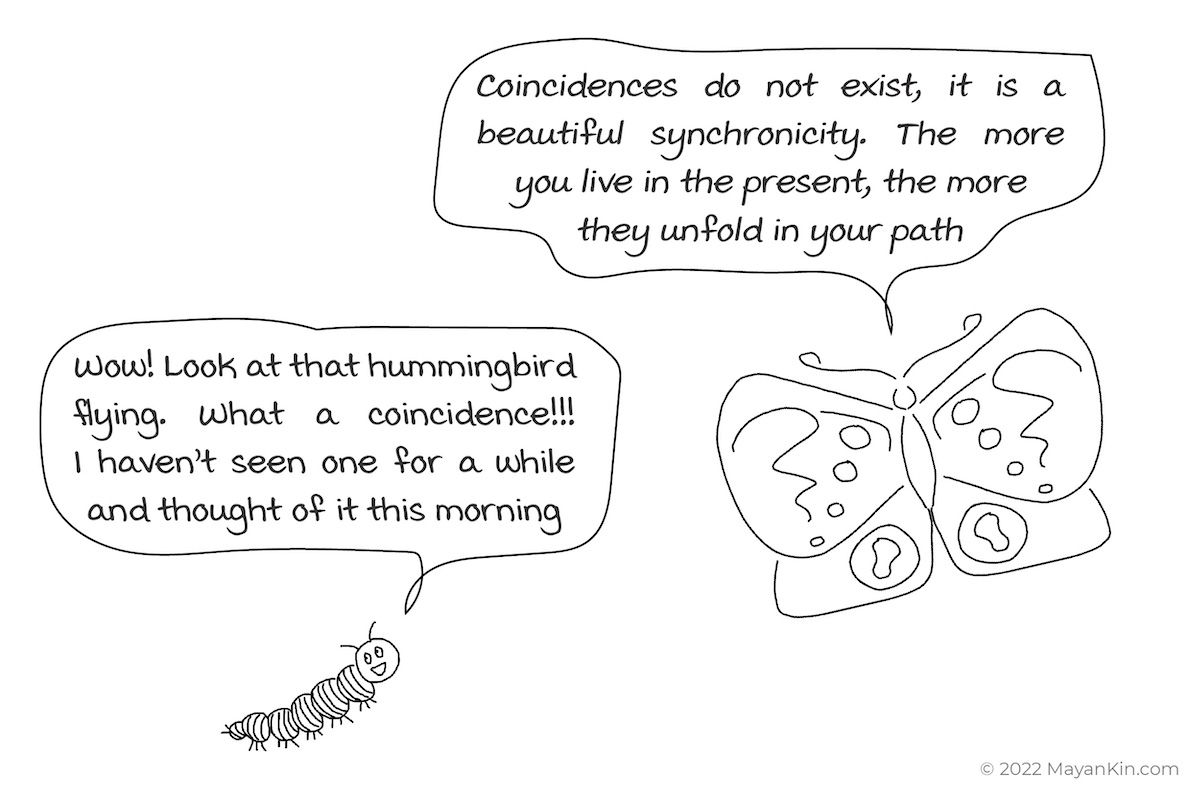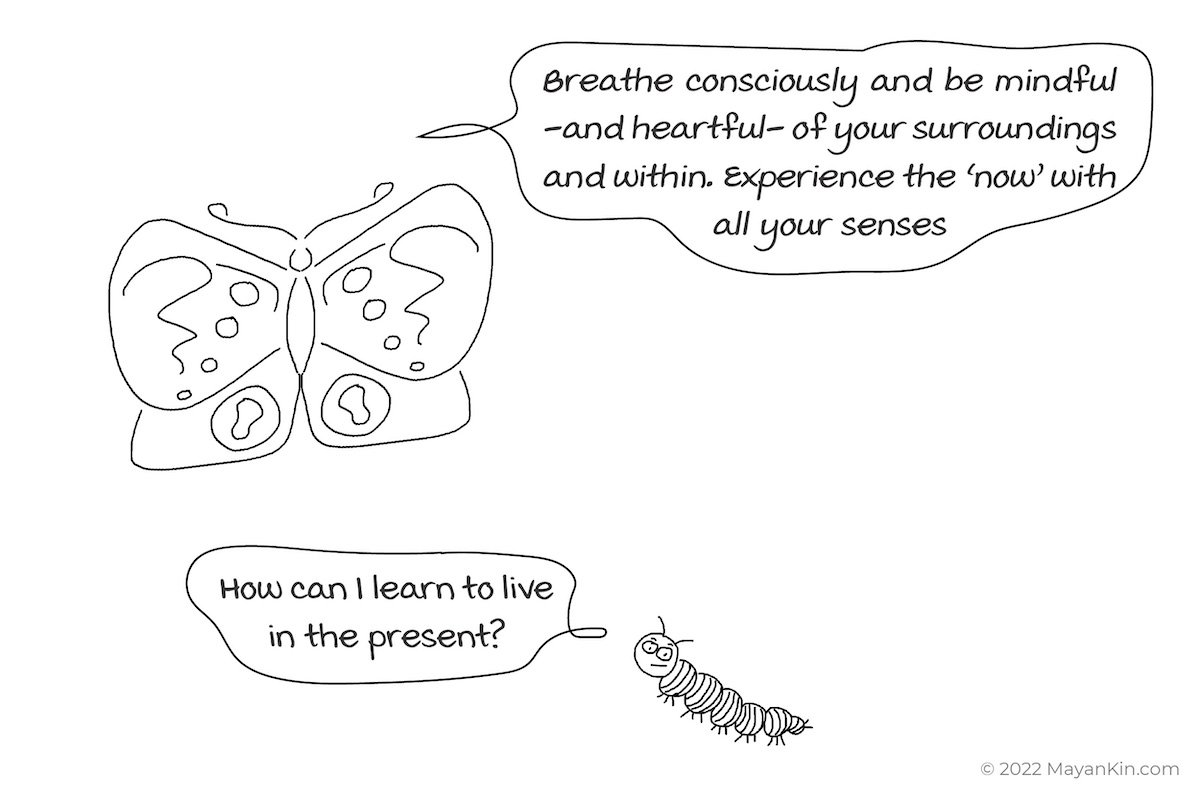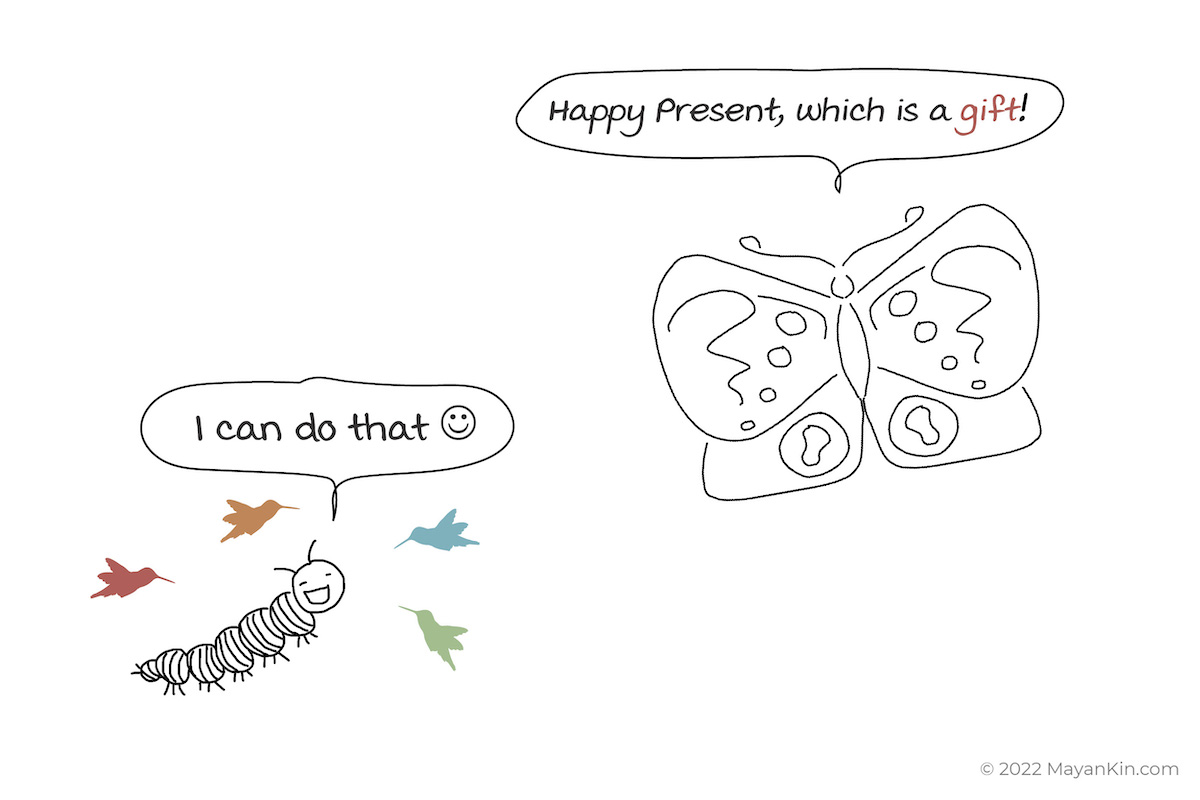 ---
Happy Yellow Castle from 4 February to 27 March, 2022! This new period of 52 days that starts today invites us to reflect on the lessons learned during the previous Castle, integrate the wisdom gained and share it with others.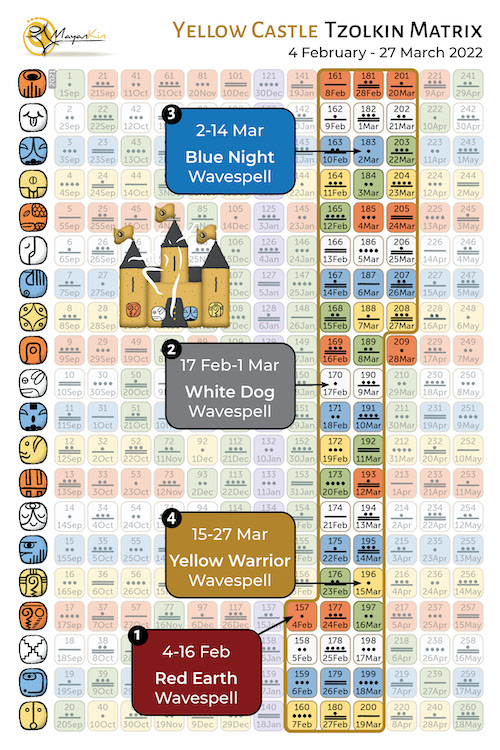 Symbolically, Mercury is also going direct in this shift of castles. As we move out of the intensity of the Blue Castle into a more subtle energy, this is a great time to move forward from a more grounded place.
---
NOTE: FOR THE TIME BEING, I AM NOT AVAILABLE FOR NEW SESSIONS. IF YOU ARE INTERESTED IN BOOKING A SESSION OR A PROGRAM PLEASE SEND ME AN EMAIL AND I WILL CONTACT YOU AS SOON AS POSSIBLE.
THANK YOU AND SEE YOU SOON!
---
Tzolkin Daily Planner
for the current cycle that started on 1 September 2021
Digital Product in PDF format (letter or A4 paper size)
Get the digital version of the Tzolkin Daily Planner here so you can start planning your days in more meaningful and playful ways! As you embody the Wavespell daily, this Planner is also a great companion to log any special experience, as a synchronicity, insight, dream, event and others.
---
Do you want to explore further?