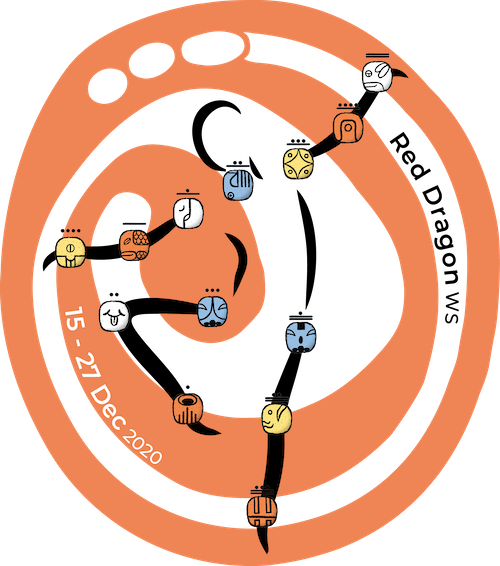 ---
In this message you will find…
---
Happy New Tzolkin Cycle!
Today, December 15, 2020, a new Tzolkin cycle starts for the next 260 days. What is your intention for the next roughly nine months? What would you like to accomplish by August 31, 2021?
Since we are still in this "cocooning mode" and nobody knows how things will unfold due to COVID, the invitation is to make the most out of this precious and unique time to get to know oneself better, to nourish healthier relationships, to spend more time in Nature whenever possible, to reset our priorities and to focus on what truly matters.
There are so many amazing opportunities for growth, for creativity, to learn new things, to connect with like-minded and like-hearted people who have similar interests, to participate in online events, and more!
---
New Wavespell Format!
As we allow ourselves to explore new possibilities and open up to this creative flow, my proposal for this cycle is to awaken our playful spirit with curiosity and to deepen our connection to self through questions for reflection to gain clarity, remove obstacles, and restore vitality and wellbeing. Whether you just spend a couple of minutes a day or hours, the most important thing is to have the dedication to do it as a daily practice to see its amazing results.
For each Wavespell, I invite you to click on the image at the top of the message to open the following document you can print or download to your computer: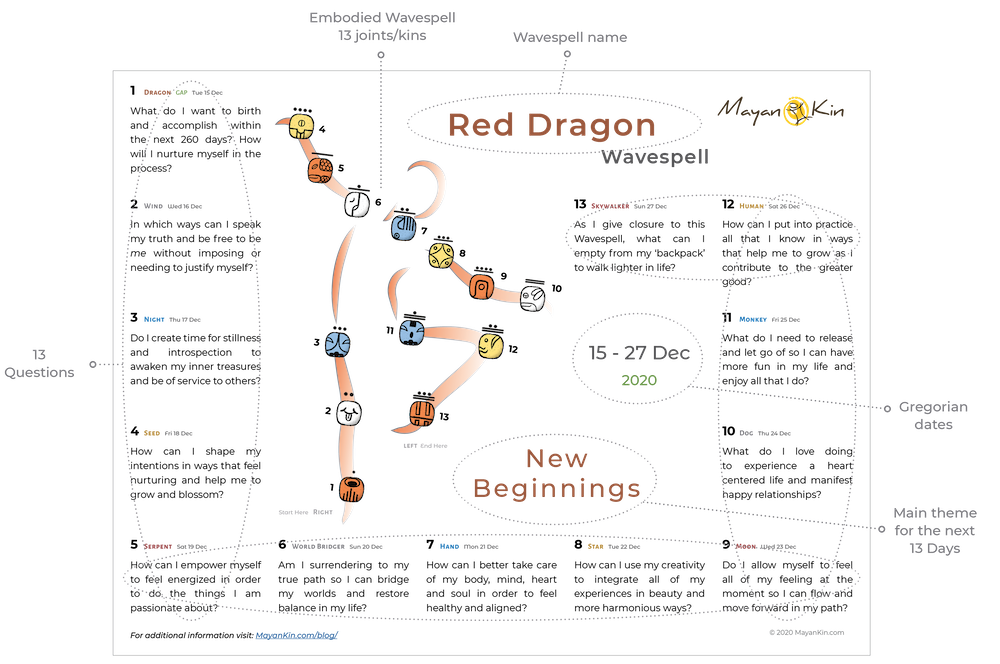 In addition to embodying the Wavespell and connecting with the daily question, you can visit the Daily Tzolkin to read the message of the day to gain new insights.
---
What does it mean to Embody a Wavespell?
Move, dance, feel it in your body, play, have fun! A way to shift our energy, keep our vibrations high, and feel healthy and alive is through movement.
Our physical body has 13 joints and a Wavespell is a period of 13 days. Each day/joint relates to a different glyph/archetype and tone/number that has an influence on certain aspects of our being.
Start your day by moving your joints in circular movements, as you get connected with its symbolic meaning. Always start with your right ankle, followed by your knee, hip, wrist, elbow and shoulder. Continue moving your neck and, on the left side, move your shoulder all the way down to your left ankle. Breathe… and smile!
---
New to the Tzolkin?
The Tzolkin calendar is based on 20 glyphs, archetypes or energies by 13 tones or numbers. In their combination, they create a matrix with 260 Kins where each day has a different energy. Every 13 days, a new Wavespell starts. This period of 13 days has an underlying theme that is determined by the Kin that falls on the first day of the Wavespell (as Red Dragon today, a nurturing energy).
My Wavespell messages are based on the modern version of the Tzolkin Sacred Mayan Calendar in its Dreamspell interpretation in correlation to the 13Moon Calendar.
If you are just getting familiar with it, the invitation is to play and have fun without trying to approach it from the rational mind, which tends to get overwhelming due to its complexity. Just allow yourself to embark on a new adventure filled with magic and synchronicities and let your intuition guide you. Understanding comes with practice. Enjoy!
There are two free webinars available online that you can listen to in order to get familiar with the main Tzolkin components (Tzolkin Basics) and how to use it daily to plan your days in meaningful ways (Tzolkin Daily Planner).
If you want to learn it further and use this amazing tool to enhance your life and share it with others, my book Practical Guide to the Tzolkin is a great place to start.
---
New Harmonic Module with Gregorian Dates
15 December 2020 – 31 August 2021
The Harmonic Module is the matrix that contains the 260 days (Kins 1-260) within one Tzolkin cycle. You can click here or on the image below to see this entire cycle with its Gregorian dates.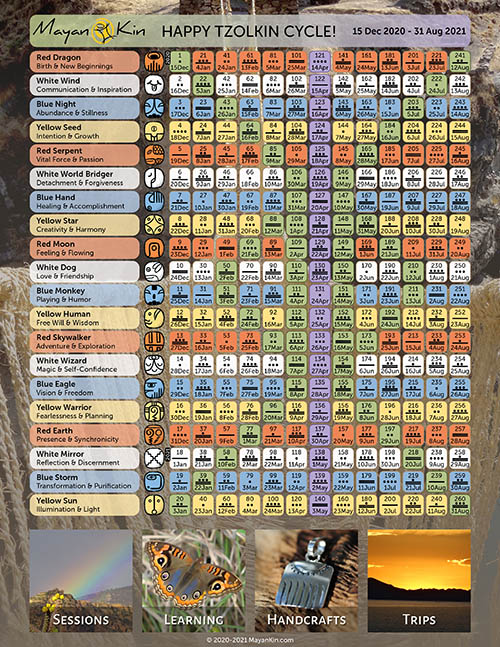 ---
Solstice Despacho Ceremony
Sharing Intentions of Peace ~ Monday, 21 December 2020
I would like to invite you to be part of an Andean ceremony called Despacho, a ritual offering of gratitude honoring:
Pachamama, Mother Earth
and the Four elements
Tayta Inti, Father Sun
and the Chaskas, Sisters Stars
Mama Killa, Grandmother Moon and
the Apus, Spirits of the Mountains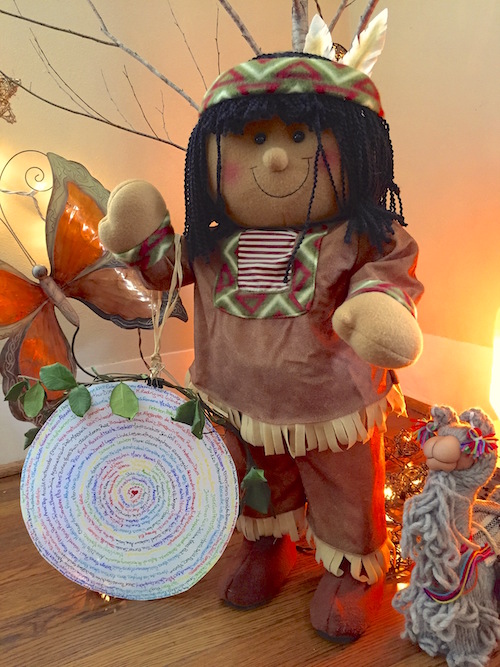 The intention of this Despacho ceremony is to restore peace in our hearts and on the planet. You can include your name and a couple of words with your wishes, prayers or intentions, which will be added to a mandala I will create to beplaced at the center of the Despacho.
If you want to participate, please send me an email before the 21st of December with "Despacho Ceremony" in the subject line and a short message for the mandala.
Some of you may remember this photo I took of Frank holding the mandala I created a few years ago for the Despacho ceremony held in beautiful Green Planet Sanctuary in Houston with your global participation.
---
Astronomical Alignments
December 2020 Powerful Month
In addition to starting a new Tzolkin cycle today and wrapping up this very particular 2020 year, there are some potent astronomical events happening that will create a ripple effect based on how we are showing up at the moment.
We are still under the energies of the Total New Moon Solar Eclipse that happened yesterday opening us up to new possibilities, as we set our intentions for this new start.
There is a Great Conjunction happening on the 21 December Solstice when the two largest planets in our solar system Jupiter and Saturn align in the sign of Aquarius creating what is known as the "Christmas star", which some relate to as the Star of Bethlehem. Both planets will be the closest to each other in the last 800 years appearing as a single bright star in the sky.
Some see this conjunction as the beginning of the Age of Aquarius, considering it falls under this sign and it marks the beginning of these conjunctions in air element signs for the next 200 years. Others also mention the Precession of the Equinoxes and the end/start of a 26,000-year cycle.
Since our Sun aligns with the Galactic Center or Milky Way between December 18-20, rumors have started again about the "Mayan Calendar and the end of the world" happening on this Solstice. Misleading doomsday predictions also took place during the June Solstice this year creating unfounded fear for many. In some ways, we are experiencing the "end of the world" as we know it. Now it's up to each one of us to envision the kind of world we want and act accordingly, as we continue creating it collectively.
---
What does it mean to each one of us?
"As Above, so Below. As within, so Without."
While planetary shifts, alignments and transits have an influence on the planet and on us as well, rather than getting distracted by external opinions and information, use these powerful times for integration, see these events as an invitation to drop into our hearts, step into the flow of life, align our thoughts, feelings, words and actions, put our attention on what we want rather than what we don't want, and ask for help when needed.
Red Magnetic Dragon reminds us today to take care of our needs and nurture ourselves on all levels, physically, emotionally, mentally and spiritually.
Happy New Beginnings, Solstice and Holidays to all!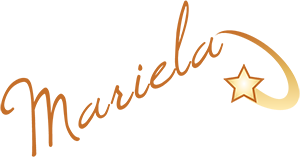 ---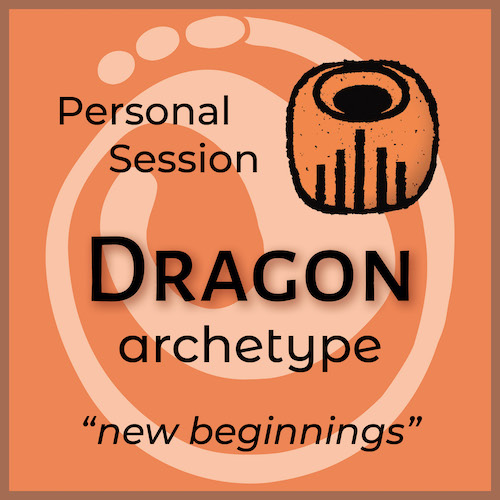 How can you embrace these times of great new beginnings with self-care and in nurturing ways that feel good to you?
---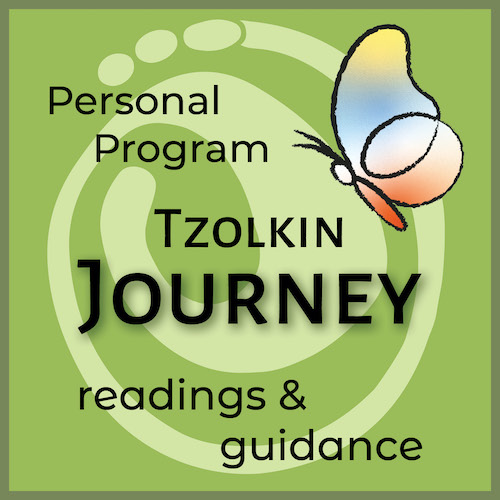 Are you ready to start this cycle by empowering yourself, gaining clarity and getting guidance on how to live your best life?
---
New Tzolkin Daily Planner for the New Cycle ~ Starts Today (15 December)!
Digital Product in PDF format (letter or A4 paper size)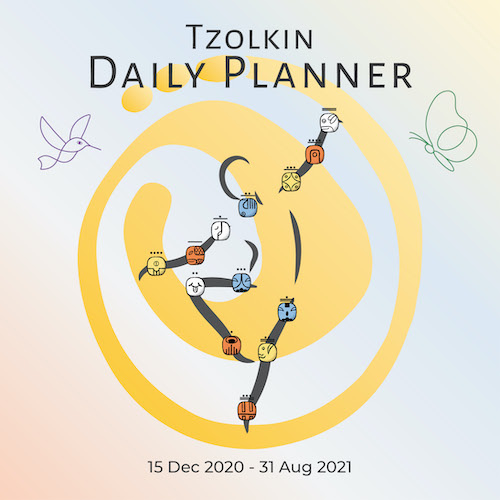 Get the digital version of the Tzolkin Daily Planner here so you can start planning your days in more meaningful and playful ways! As you embody the Wavespell daily, this Planner is also a great companion to log any special experience, as a synchronicity, insight, dream, event and others.
---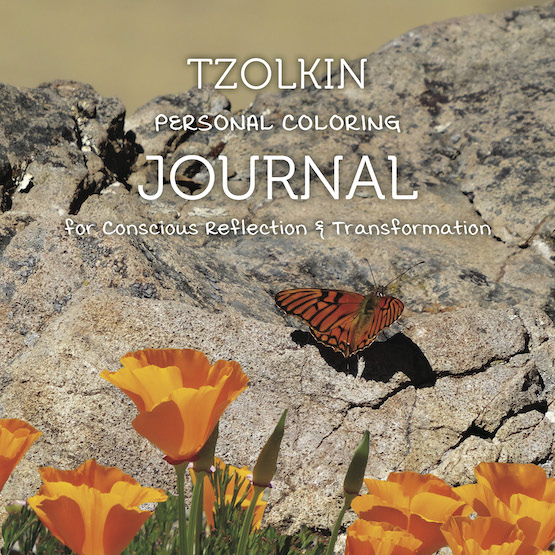 Are you ready to embark on a journey of self-discovery, empowerment and personal growth? This Personal Coloring Journal will help you embrace your life experiences in more creative and profound ways by becoming mindful (and heartful) of your surroundings and mainly of what is happening within you! This creative coloring journal is a great way to become aware of how you experience each day while getting in tune with the Tzolkin 260-day cycle.
---
Do you want to explore further?