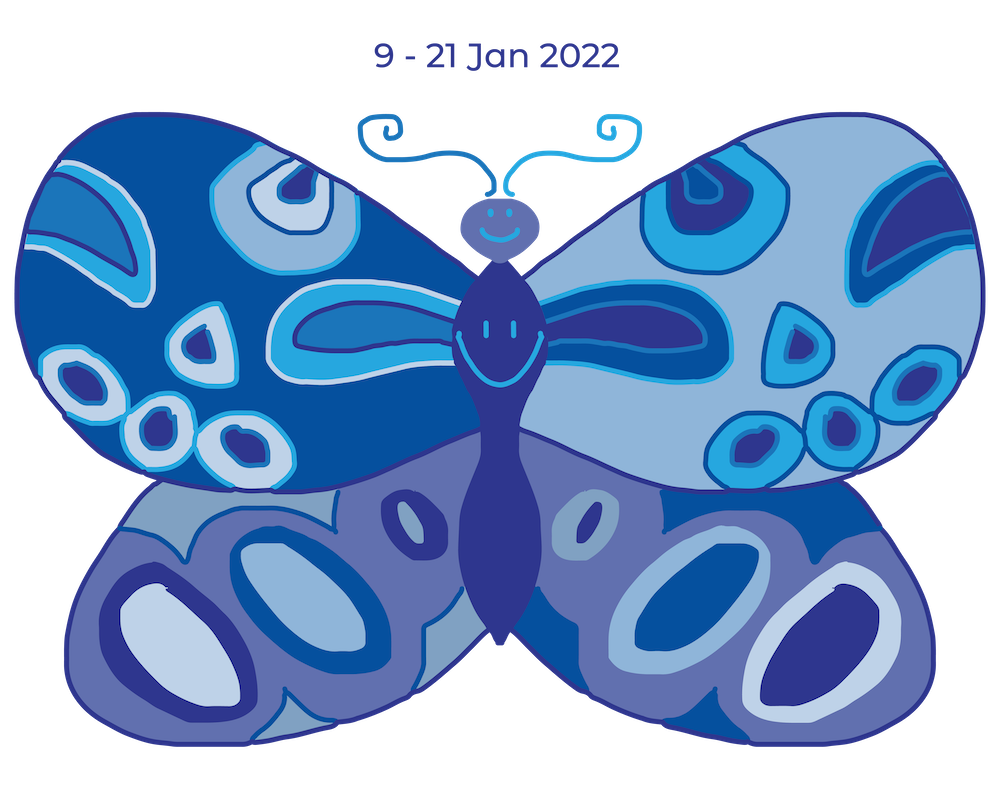 In this message you will find…
---
Practical Spirituality with Joy
Blue Magnetic Monkey initiates today a new Wavespell for the next 13 days where one of the main themes is Joy. I was speaking the other day with a person about what practical spirituality means and how beautiful our journey becomes when we allow ourselves to connect with one-Self, others and life in general in more joyful ways. Nature is very playful, and so is the Dalai Lama and the medicine men and woman of Peru, just to mention a few. Can you take yourself less seriously and enjoy all that you are and do?
I invite you to read the dialogue below between the caterpillar who comes up with all her issues and asks the butterfly for guidance. If you are just joining us, you can check the format for this cycle here.
---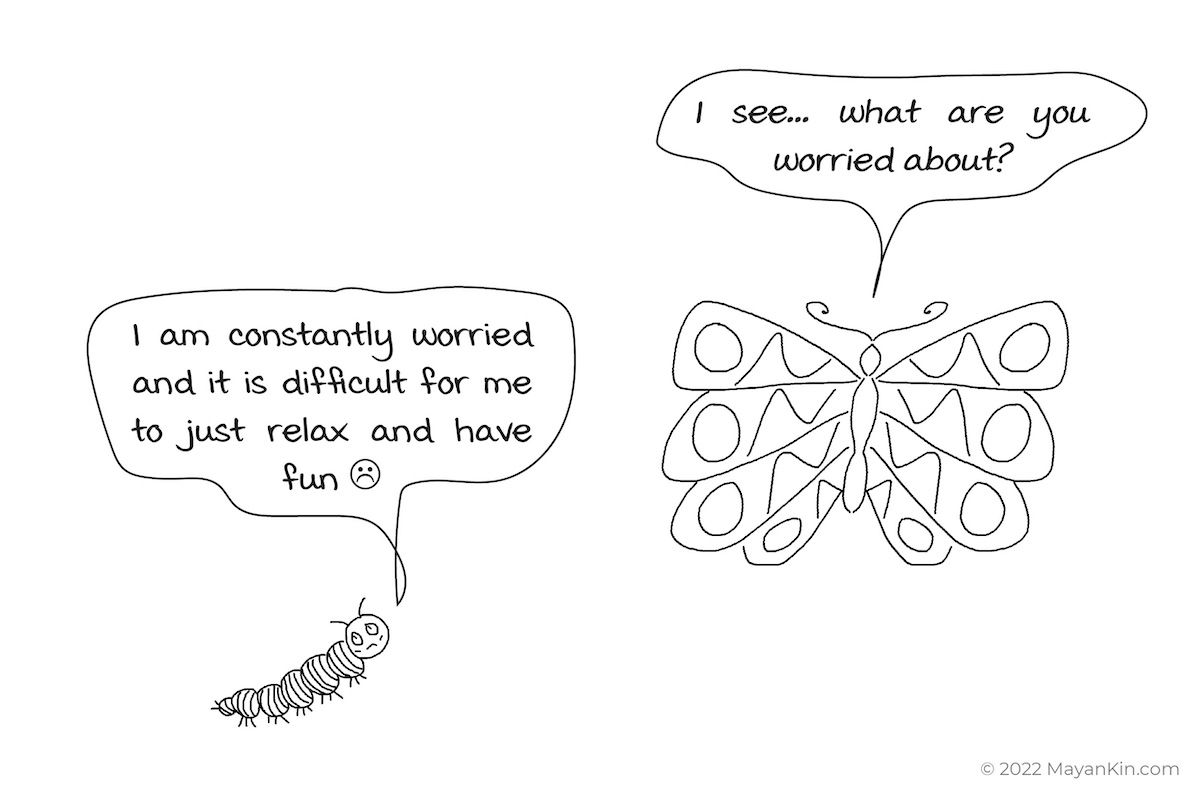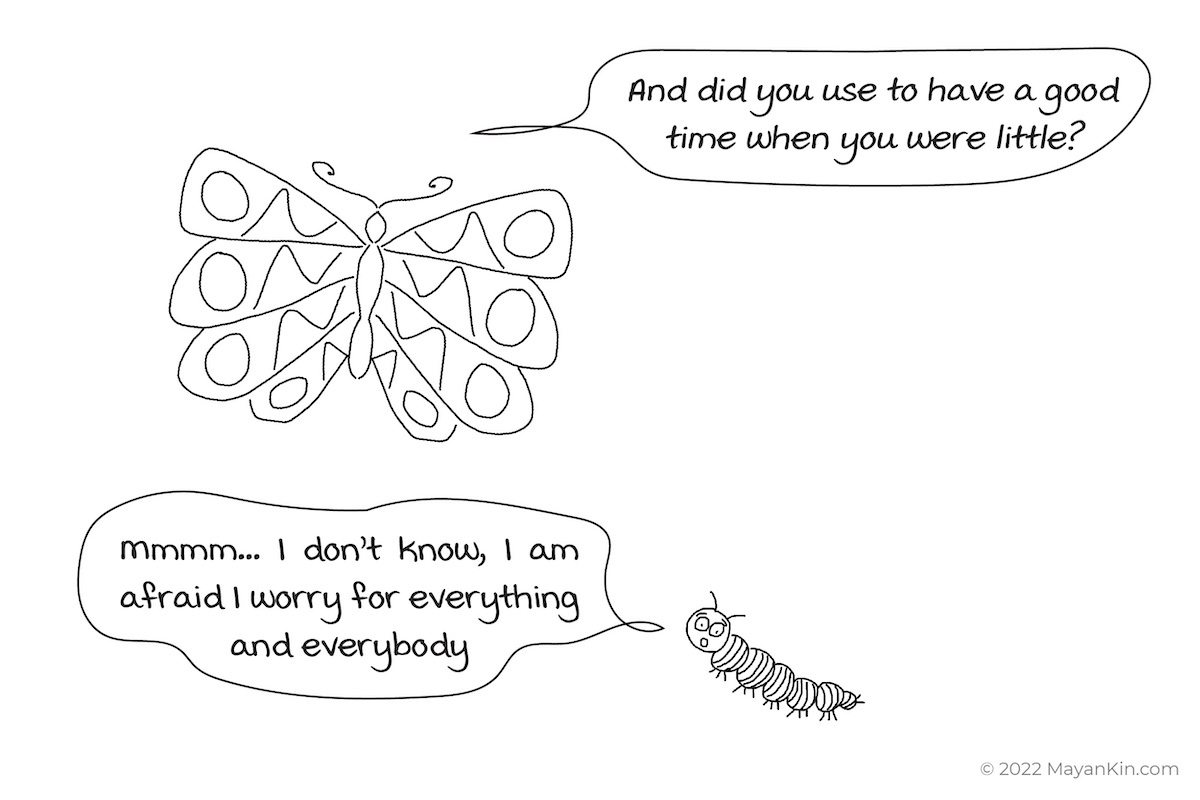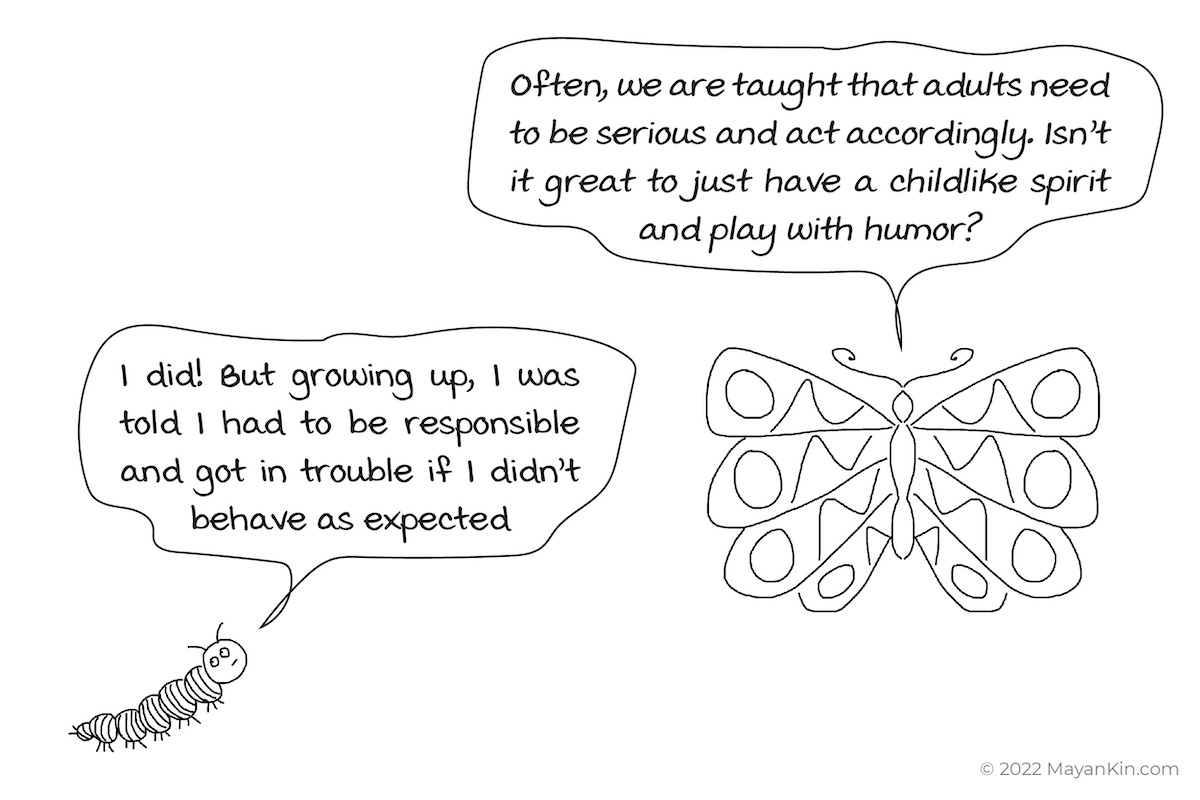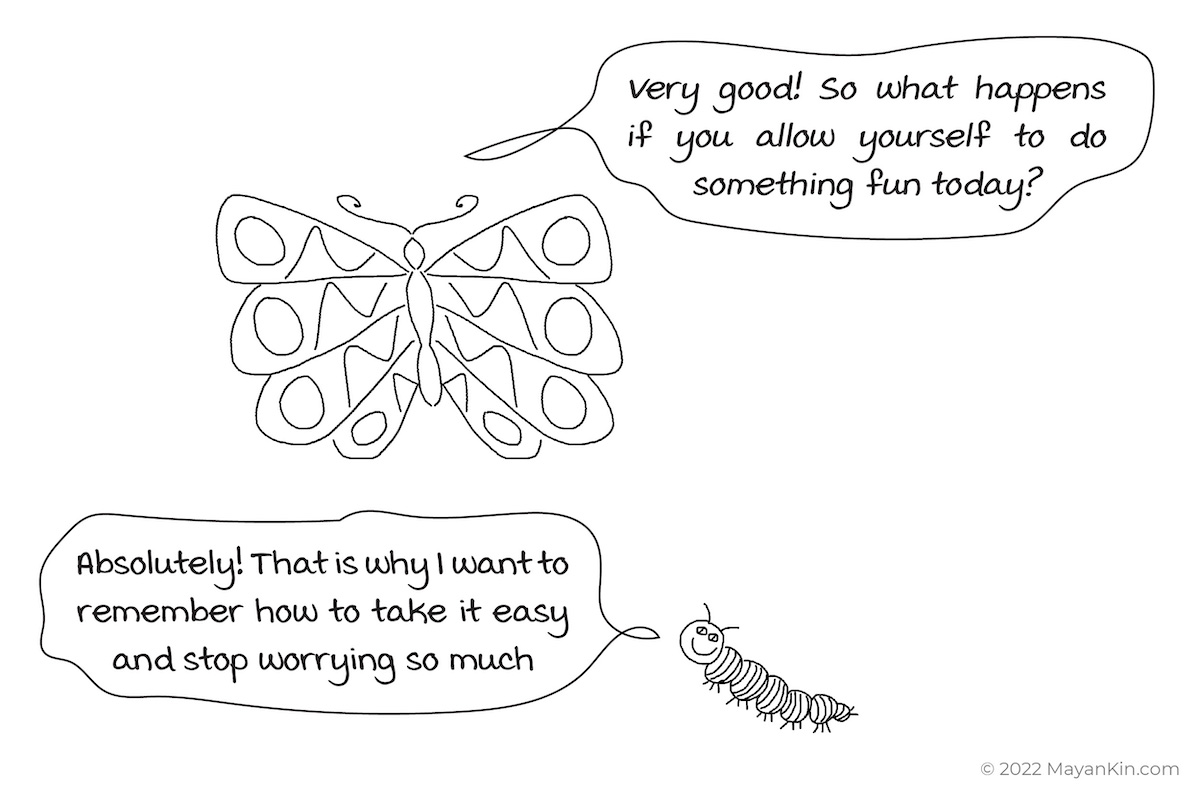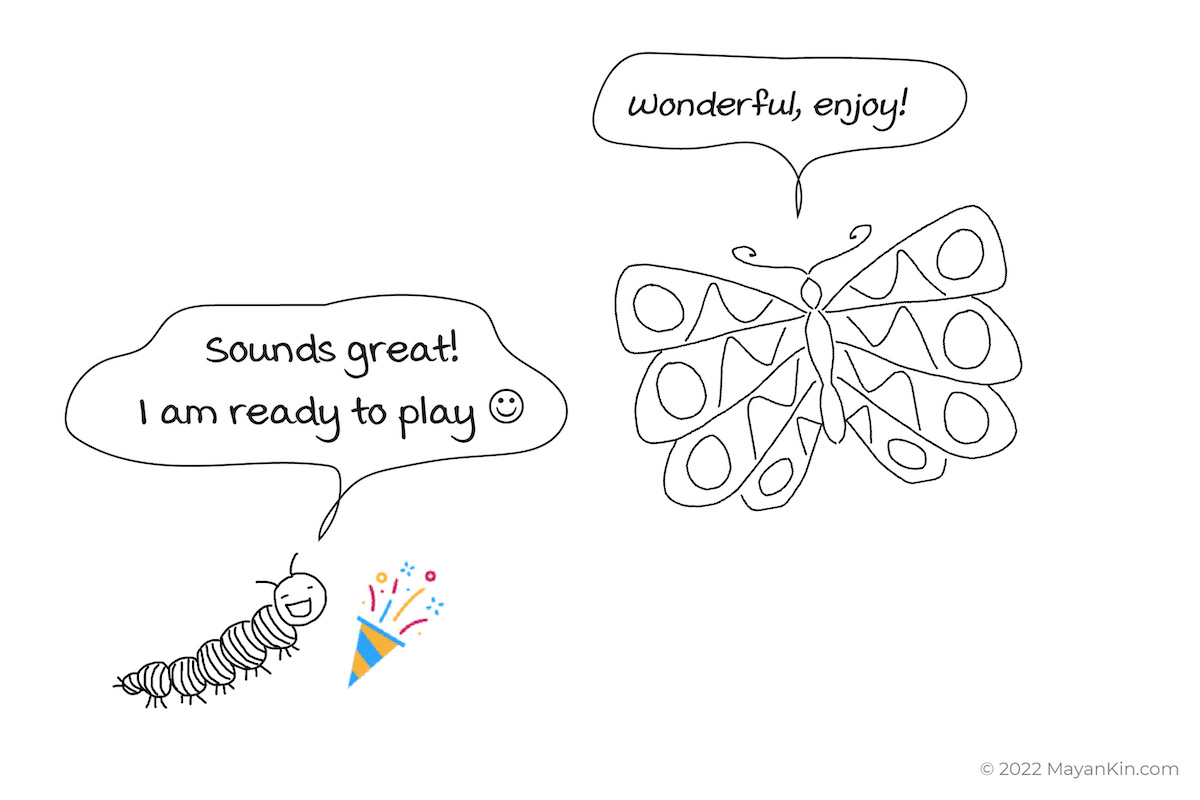 ---
Happy Blue Castle of Transformation!
Transforming through Intensity
14 December 2021 to 3 February 2022
The Blue Monkey Wavespell initiates today the third period of 13 days within the Blue Castle. You can click on the image below or here to see what it means and a reference to the Gregorian dates so you can get in tune with it daily and become the Alchemist within this transformational intensity!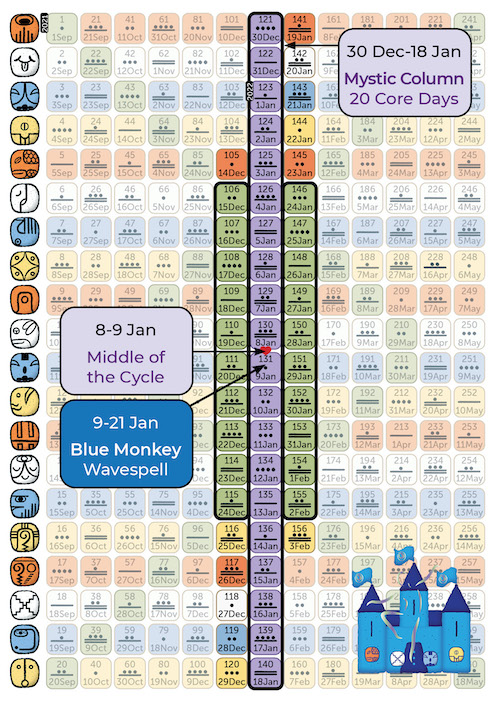 We are currently transiting through the Mystic Column, which started on the 30th of December 2021 and ends on the 18th of January 2022. This period of 20 consecutive days are called Core Days inviting us to get back to our hearts, be present in each moment and breathe with joy.
❤️ Heart of the Tzolkin on 8-9 January 2022 ❤️
In every cycle, we experience the pulse of life within us between Kins 130-131, and this time it falls on 8-9 January, 2022. After getting centered in our hearts yesterday with White Cosmic Dog, we are now ready to enjoy life by activating our playful spirit!
The Blue Castle is a great time in general for you to focus on what you want to transform in this moment of your life. In addition to the specific Archetypes personal sessions, I am also offering only during the Blue Castle special guidance on how to navigate through this intense period. Click here or below for more information.
Interested to learn how to make the most out of the Blue Castle?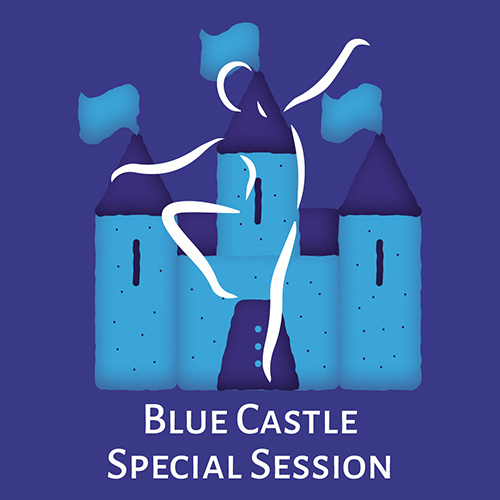 ---
Mercury Retrograde
14 January to 3 February, 2022
On the 6th day of this Blue Monkey Wavespell, Mercury goes retrograde until February 3. As the planet that rules communications, Mercury retrograde is associated with delays, change in plans, misunderstandings and glitches with technology. Many tend to give a negative connotation to this period because of the overall impact on productivity.
Mercury is also known as the Messenger of the Gods so, when retrograde, the invitation is to stop and listen l, as it may have important messages for us. This is a great time to review where you are, take it easy and reset.
---
Tzolkin Daily Planner
for the current cycle that started on 1 September 2021
Digital Product in PDF format (letter or A4 paper size)
Get the digital version of the Tzolkin Daily Planner here so you can start planning your days in more meaningful and playful ways! As you embody the Wavespell daily, this Planner is also a great companion to log any special experience, as a synchronicity, insight, dream, event and others.
---
Special Sessions Bundle
Would you like to receive guidance on how to release blockages and activate your energy in order to experience flow, feel better, and become clearer to create the life you want?
Check this new proposal of five personalized sessions where I combine different tools and modalities I have been using in my own life and in my practice including Chakra work, the Medicine Wheel, Andean Cosmovision and Creativity, among others.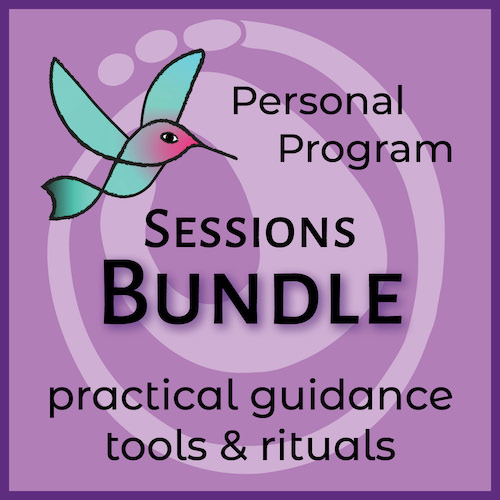 This inspiring and empowering bundle is wonderful for everyone and it also offers a great opportunity for deepening the work we have started with those of you that already experienced the Comprehensive Tzolkin Program.
---
Are you ready to release concerns, be less serious and play more?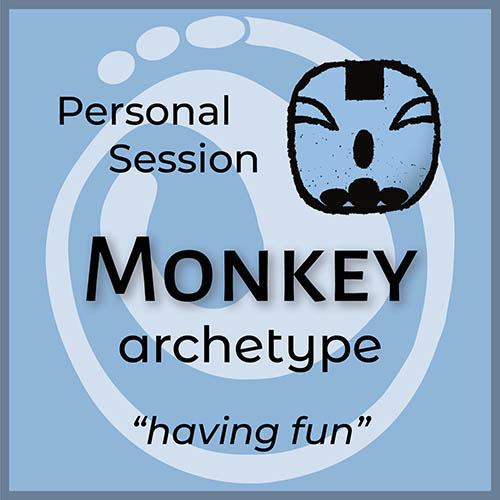 ---
Empower yourself by gaining new perspectives and clarity!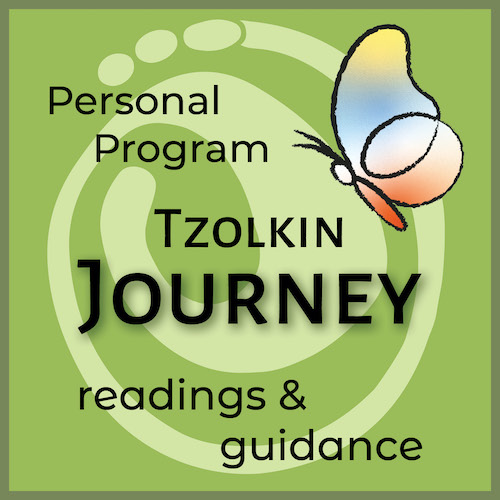 ---
Tzolkin Personal Coloring Journal
Only 1 left! Get yours now to start journaling…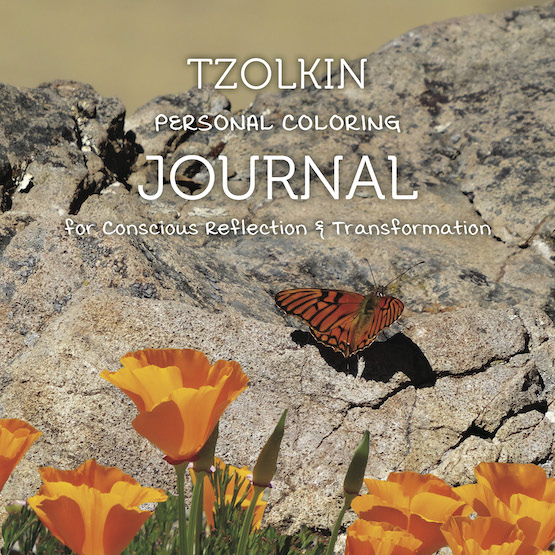 Are you ready to embark on a journey of self-discovery, empowerment and personal growth? This Personal Coloring Journal will help you embrace your life experiences in more creative and profound ways by becoming mindful (and heartful) of your surroundings and mainly of what is happening within you! This creative coloring journal is a great way to become aware of how you experience each day while getting in tune with the Tzolkin 260-day cycle.
---
Do you want to explore further?