Having Fun… with Food!
Last week, we were in a mood to eat carrot mayonnaise. We found at the supermarket a bundle of long carrots in four different colors so we decided to do some colorful cooking. Back home, when cutting them in small pieces for boiling, I was admiring how beautiful the colors were together. Suddenly, I found myself playing and creating different shapes and mandalas… it was so much fun! Sharing just a few photos and the recipe in case you are interested in trying. It's super yummy, healthy and very easy to make : -)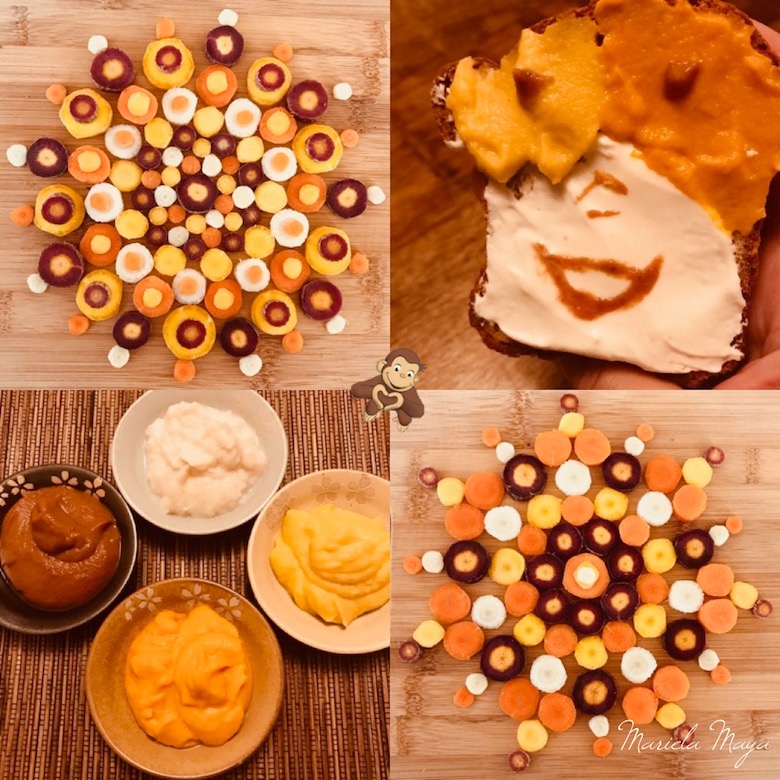 Ingredients to taste:
A bundle of carrots, orange or colorful
A little bit of olive oil, sunflower or any oil you like
A little bit of chopped garlic, if you like garlic
A little bit of salt
A little bit of fresh lemon juice just squeezed
Preparation:
Boil the carrots until they are soft and let them cool down to room temperature. Put them in the food processor or blender with the garlic, salt and lemon. When they start blending, add the oil very slowly as a thin stream. Continue mixing until smooth and creamy. If you want it more liquid, you can add a very small amount of the boiled carrot water.
You can also try this recipe with beets and other vegetables. And, if you want to continue experimenting with it even further, you can add pepper, other seasoning, mustard, ginger, and any other ingredient you get inspired with! Have fun!
Wavespell of the Blue Monkey
June 18 to 30, 2018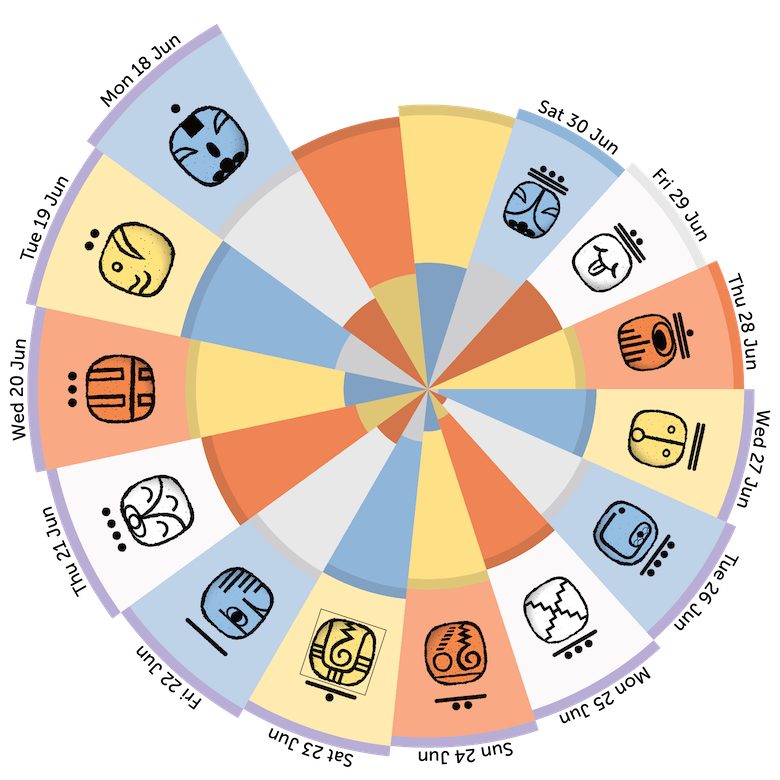 It's Time to Play!
If you are interested in the 13 questions that accompany this Wavespell please click here.
(The spiral shown in the linked message contains the dates for the previous cycle)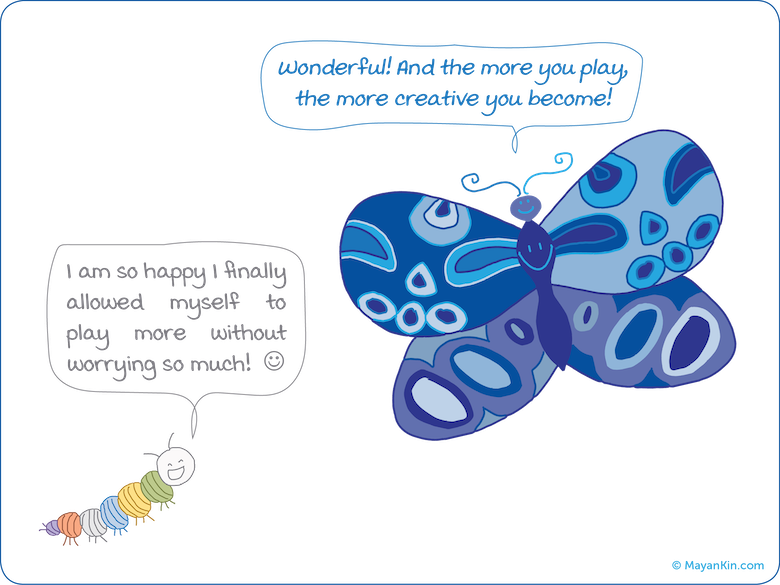 Blue Castle of Transformation
May 23 to July 13, 2018
Within the Tzolkin cycle of 260 days, there are five periods of time called Castles in its modern interpretation and each has 52 days. The Blue Castle of Transformation is the most intense period of all since it contains special days and portals. You can click on the image below or here to see a detailed updated document with its meaning and additional information on the two Galactic Activation Portals columns (GAP days), and the Core Days of the Mystic Column. The Harmonic Module or 260-day matrix shows the Gregorian dates for this Castle so you can get in tune with it daily and become an Alchemist within this transformational intensity!
The first ten days of the Blue Monkey Wavespell are still within the Mystic Column. Kin 130 (White Cosmic Dog) and Kin 131 (Blue Magnetic Monkey) are exactly in the middle of this cycle, the heart, the center of the center. Look forward to seeing you at the webinar tonight to continue playing and sharing!
Current Cycle
February 8, 2018 to October 25, 2018 (to read about the proposal and format for this cycle and download useful documents click here).
Happy Solstice on June 21, Summer in the North and Winter in the South. May the playful magic of White Self-Existing Wizard manifest during this Season for all!
In Lak'esh & Munay,

Yellow Electric Star
In Lak'esh means "I am another yourself!", a Mayan greeting that recognizes the Divine in each living Being. It's a message of Unity that reminds us that, when we give, we are also receiving. In this way, the Mayan honored and respected each other, reinforcing the belief that we are all interconnected: what we do to others and to our environment will also affect ourselves in the end…
Munay means both 'Love' and 'Beauty' in Quechua, the language of the Incas. Munay, translated as 'To love', is one of the three principles of the Andean way.