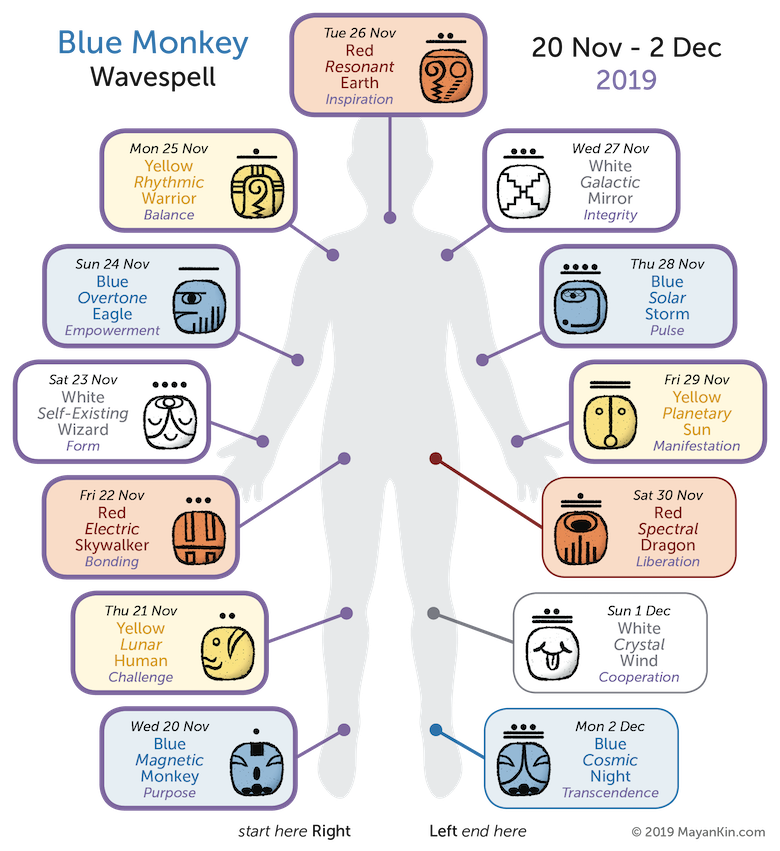 Click on the image to get the printable version
Happy Blue Monkey Wavespell!
Today, we start a new period of 13 days by being present in the middle of this Tzolkin cycle. Kins 130-131 represent the Heart of the matrix, when we are centered and aligned with the pulse of Life. With so much going on at the moment, in the outer world and inside of ourselves, it is easy to get caught in the "drama" and worry for everything and everybody. Blue Monkey invites us in these days to reconnect with our inner child and allow ourselves to play! What do you enjoy and have fun with? Make sure to put your attention on what makes you happy to keep your vibration high and energy to flow with ease 😀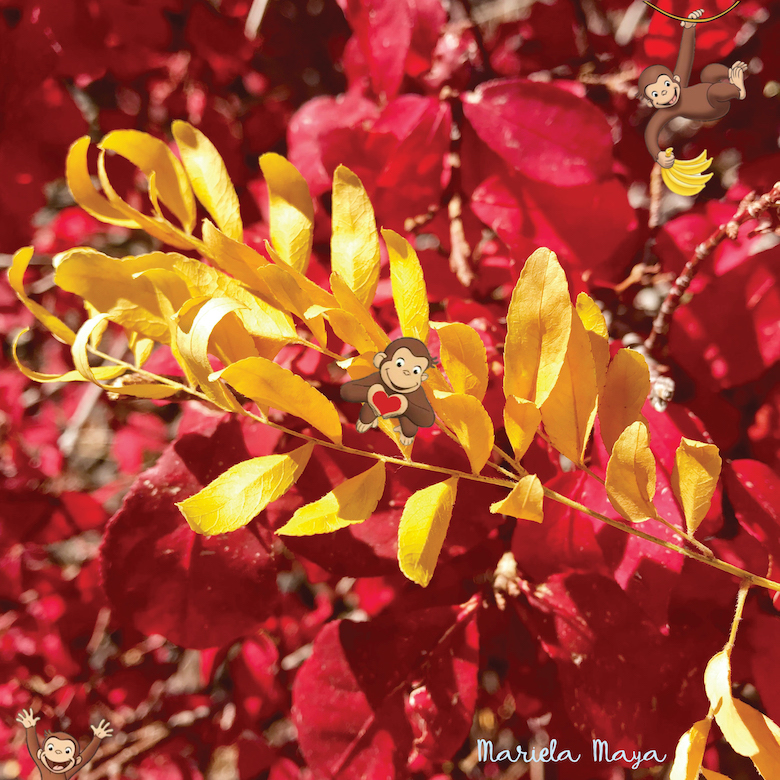 Blue Castle Updated Document
Transforming through Intensity ~ 25 October to 15 December 2019
The Blue Monkey Wavespell is located at the center of the Mystic Column with its 20 Core days. You can read more about the Blue Castle of Transformation by clicking here or on the image below.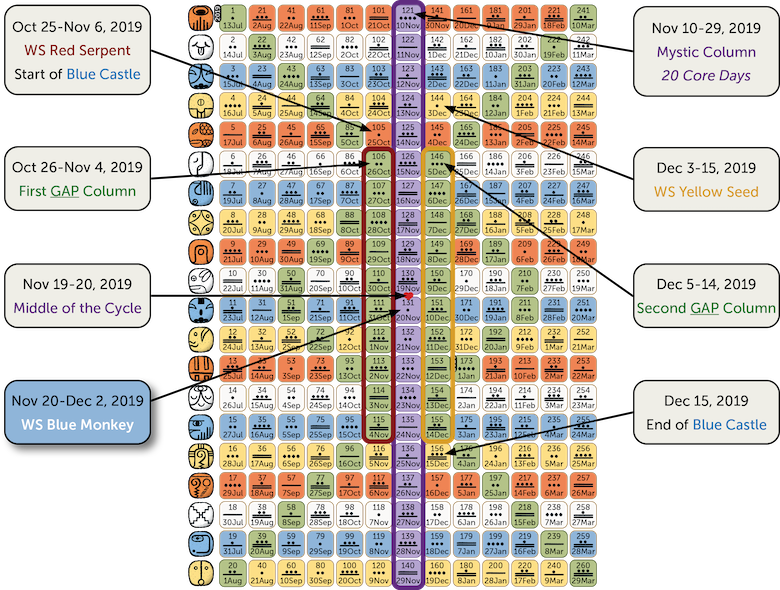 Wavespells and Castles
Tzolkin Matrix Highlighted
The Blue Monkey Wavespell is the eleventh period of 13 days within the Tzolkin cycle. You can see in the image below the days of this Wavespell highlighted including Gregorian dates, and the Blue Castle of 52 days it belongs to. Blue Monkey is the third Wavespell of this Castle.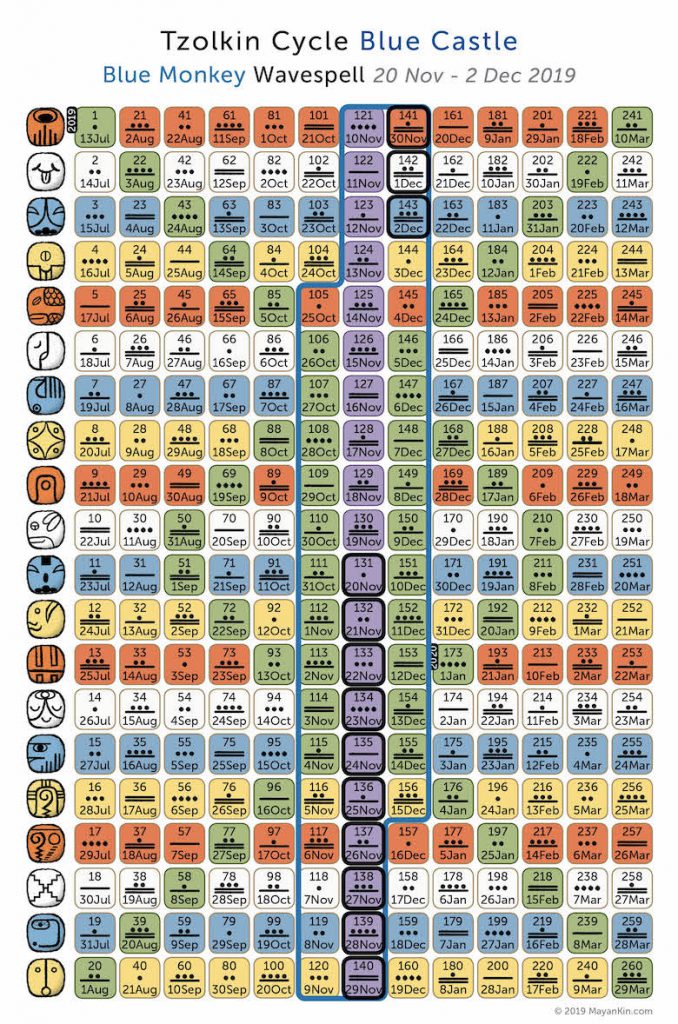 Current Tzolkin Cycles
We are currently transiting the Tzolkin cycle that goes from July 13, 2019 to March 29, 2020. If you are just joining us, you can learn about this Wavespells format and proposal for this cycle here.
Do you want to explore further?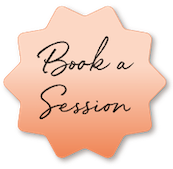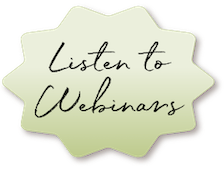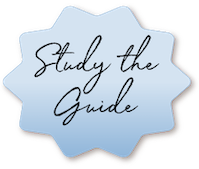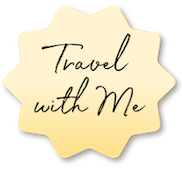 Don't Worry, Be Happy!