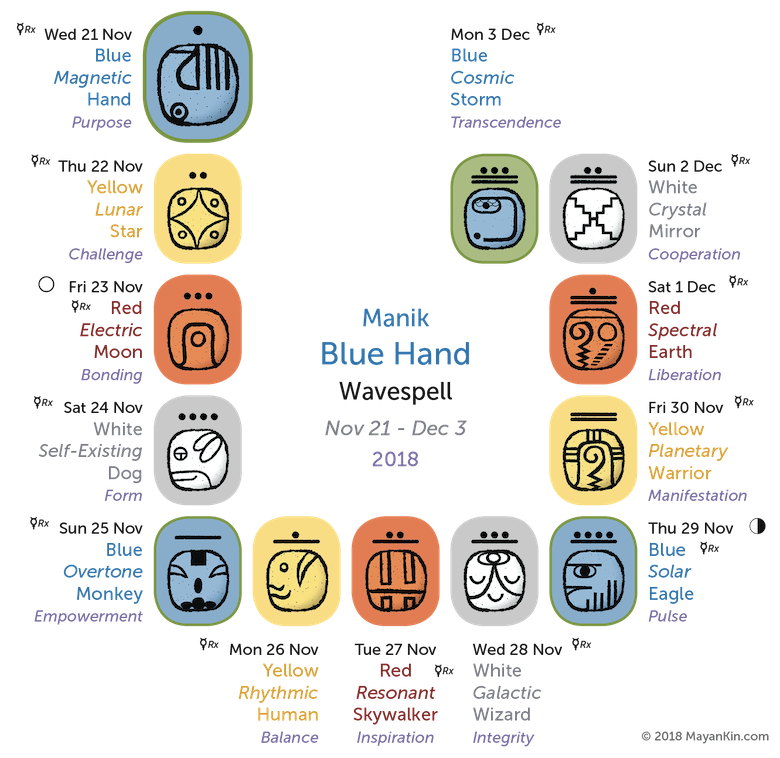 (click on image for more details – separate page will open)
Celebrating Accomplishments
A relevant aspect of health we often overlook is the importance of taking care of our pending things. How many times our "to do list" just gets longer and longer and we don't really get things done? We keep postponing it for "tomorrow" and it comes to a point that we feel exhausted and overwhelmed, as if our energy drained even when we didn't do anything. Giving completion to whatever we have pending, especially the little and simple tasks, gives us a sense of achievement and wellbeing! What can you accomplish today from your list?
***
Lots of love to my dear friends in California who had to evacuate due to the fires in the area, and to all the families affected. We were there end of July driving through those beautiful forests and it is truly sad to see the loss on all levels.
Happy Thanksgiving in the US tomorrow, and Thank You all for sharing this journey together!
Current Cycle
From October 26, 2018 to July 12, 2019 (to read about the proposal and format for this cycle and download useful documents click here).
In Lak'esh & Munay,

Yellow Electric Star
In Lak'esh means "I am another yourself!", a Mayan greeting that recognizes the Divine in each living Being. It's a message of Unity that reminds us that, when we give, we are also receiving. In this way, the Mayan honored and respected each other, reinforcing the belief that we are all interconnected: what we do to others and to our environment will also affect ourselves in the end…
Munay means both 'Love' and 'Beauty' in Quechua, the language of the Incas. Munay, translated as 'To love', is one of the three principles of the Andean way.